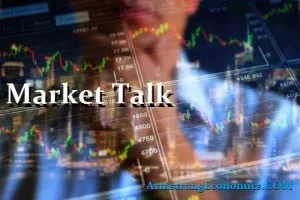 ASIA / AUSTRALIA:
A Pilipino ship was sunk in the South Chinese Sea. The Philippines sent a formal diplomatic protest to Beijing on Thursday condemning the actions of the Chinese ship and urging China to investigate the matter. The Chinese responded by calling the incident an "ordinary maritime accident." There are currently joint Japan and U.S. military exercises in the region that show a display of power by the two nations.
A report on China's chip industry questions China's ability to meet the challenge of supplying Huawei as they lag behind the UK and US in technology.
Telegram, the social media app, has blamed China for a powerful DDOs attack during the Hong Kong protests.
Japanese Prime Minister Shinzo Abe has called on Iran to play a role in ensuring peace in the Middle East. Mr. Abe is in Tehran, hoping to ease tensions between Iran and the U.S. Ironically, a tanker was hit in the Middle East today that was operated by a Japanese company. The US has already laid blame on Iran as the culprits behind the attacks.
The major Asian stock markets had a mixed day today:
Shanghai increased 1.36 points or 0.05% to 2,910.74; KOSPI decreased 5.60 points or -0.27% to 2,103.15; ASX 200 decreased 1.30 points or -0.02% to 6,542.40; NIKKEI 225 decreased 97.72 points or -0.46% to 21,032.00; Hang Seng increased 13.75 points or 0.05% to 27,294.71; and SENSEX decreased 15.45 points or -0.04% to 39,741.36.
The major Asian currency markets had a mixed day today. AUDUSD decreased 0.0014 or 0.20% to 0.6914; NZDUSD decreased 0.0006 or 0.09% to 0.6566; USDJPY decreased 0.0390 or 0.04% to 108.4510; USDCNY increased 0.0071 or 0.10% to 6.9339.
Gold increased 4.04 USD/t oz. or 0.30% to 1,334.52 and silver increased 0.095 USD/t. oz or 0.64% to 14.8549.
Some economic news:
Japan:
BSI Large Manufacturing Conditions (Q2) decreased from -7.3 to -10.4
Foreign Bonds Buying increased from 441.7B to 1,736.0B
Foreign Investments in Japanese Stocks increased from -285.9B to -148.0B
Tertiary Industry Activity Index (MoM) increased from -0.2% to 0.8%
Indonesia:
FX Reserves (USD) (May) decreased from 124.30B to 120.30B
China:
FDI (May) increased from 6.4% to 6.8%
Australia:
MI Inflation Expectations remain the same at 3.3%
Employment Change (May) increased from 28.4K to 42.3K
Full Employment Change (May) increased from -6.3K to 2.4K
Participation Rate (May) increased from 65.8% to 66.0%
Unemployment Rate (May) remain the same at 5.2%
Singapore:
Unemployment Rate (Q1) remain the same at 2.2%
EUROPE / EMEA:
Brussels has warned Rome to reduce their debt or face penalties. The EU has placed a 60% debt limit on member states, but Italy's public debt currently stands at 132.2% of GDP. Italy's current situation is not expected to improve, as analysts predict the country's debt will rise to 135% this fiscal year. As reported on the Armstrong Economics blog, the EU's failure to consolidate member debt has resulted in a large disadvantage for countries, like Italy and Greece, who previously used currencies worth significantly less than the euro.
The Financial Times (FT) reported that Russia has accused the U.S. of undermining stability in Europe by sending 1,000 troops to Poland. Meanwhile, the Chinese ambassador to the UK has told the UK that excluding Huawei from Britain's 5G network sends a very bad signal to Beijing. The U.S. is the largest FDI into the UK.
The major European stock markets had a mixed day today. CAC 40 increased 0.71 points or 0.01% to 5,375.63, FTSE 100 decreased 0.95 points or -0.01% to 7,368.57, and DAX increased 53.37 points or 0.44% to 12,169.05.
The major European currency markets had a mixed day today. EURUSD decreased 0.0014 or 0.12% to 1.1274, GBPUSD increased 0.0007 or 0.06% to 1.2693, and USDCHF decreased 0.0016 or 0.16% to 0.9938.
Some economic news:
Germany:
German CPI (YoY) (May) remain the same at 1.4%
German CPI (MoM) (May) remain the same at 0.2%
German HICP (YoY) (May) remain the same at 1.3%
German HICP (MoM) (May) remain the same at 0.3%
Swiss:
PPI (YoY) (May) decreased from -0.6% to -0.8%
PPI (MoM) (May) remain the same at 0.0%
SNB Interest Rate Decision remain the same at -0.75%
Italy:
Italian Quarterly Unemployment Rate decreased from 10.6% to 10.4%
Eurozone:
Industrial Production (YoY) (Apr) increased from -0.7% to -0.4%
Industrial Production (MoM) (Apr) decreased from -0.4% to -0.5%
U.S. / AMERICAS:
U.S. import costs declined for the first time this year. The import price index fell 0.3% in May, and have declined by 1.5% over the past year. The declining cost of imports is likely due to a price decrease in foreign-made goods, especially those coming from America's top trading partner – China.
According to a report released by the Treasury Department, the U.S. sank $208 billion deeper into debt this May. On a YoY basis, that deficit has increased by 41%. However, the data was pulled on June 1, a weekend day, and incorporated additional federal payments that inflated the final figures. Defense spending increased 23%, and Medicare and Social Security payments increased by 73% and 11% respectfully. Public debt rose 34% last month as well.
Elsewhere, Facebook will no longer be featured on the S&P ESG Index, according to an announcement made this Thursday. The S&P ESG Index features companies who engage in responsible environmental, social, and governance (ESG) policies and has a combined worth of around $11.6 trillion. The index feels the social media giant no longer meets these requirements amid an ongoing scandal and FTC investigation into selling user data.
U.S. indices began to recover this Thursday after a less than stellar performance earlier in the week. The Dow rose 101.94 points (+0.39%) to 26,106.77, the S&P 500 added 11.80 points (+0.41%) to 2,891.64, the Nasdaq rose 44.41 points (+0.57%) to 7837.13, and the Russell 2000 advanced 16.01 points (+1.05%) to 1,535.80.
The Canadian markets traded in mixed territory today. The TSX Composite added 12.02 points (+0.07%) to 16,239.26, and the TSX 60 declined 0.35 of a points (-0.04%) to 972.55.
Spurred by promises of Brazilian pension reforms, the Bovespa climbed 452.82 this Thursday (+0.46%) to 98,773.70.
ENERGY:
Crude prices rallied to $62 per barrel this Thursday after two oil tankers were attacked in the Gulf of Oman. "Suspicious doesn't begin to describe what likely transpired this morning," Iran's Foreign Minister Mohammad Javad Zari commented. Last month, four tankers were attacked in the same region and resulted in a pricing surge. The U.S. blamed Tehran for the attacks that occurred during May, but Tehran vehemently denied any involvement.
The oil markets had a mixed day today. Crude Oil increased 1.67 USD/BBL or 3.27% to 52.7238, Brent increased 1.68 USD/BBL or 2.80% to 61.6784, Natural gas decreased 0.028 USD/MMBtu or -1.17% to 2.3591, Gasoline increased 0.03 USD/GAL or 1.78% to 1.7190, and Heating oil increased 0.0347 USD/GAL or 1.95% to 1.8183.
Top commodity gainers: Crude Oil (3.11%), Brent (2.82%), Ethanol (2.25%), and Canola (2.93%). Top commodity losers: Cocoa (-1.87%), Feeder Cattle (-1.60%), Natural Gas (-1.34%), and Soda Ash (-1.26%).
The above data were collected around 11:01 EST on Thursday.
BONDS:
Japan -0.12%(+1bp), US 2's 1.87% (-2bps), US 10's 2.11%(-2bps), US 30's 2.61%(-1bps), Bunds -0.24% (-0bp), France 0.11% (-1bp), Italy 2.37% (-7bp), Turkey 17.23% (-20bp), Greece 2.68% (-8bp), Portugal 0.64% (-1bp), Spain 0.54% (-4bp) and UK Gilts 0.83% (-4bp).
Japan 30-Year JGB Auction decreased from 0.530% to 0.320%
Italian 3-Year BTP Auction decreased from 1.24% to 1.05%
Italian 7-Year BTP Auction decreased from 2.23% to 1.96%
Italian 10-Year BTP Auction decreased from 2.60% to 1.88%
US 4-Week Bill Auction decreased from 2.290% to 2.215%
US 8-Week Bill Auction decreased from 2.300% to 2.200%