Blog/Market Talk
Posted Jun 10, 2016 by Martin Armstrong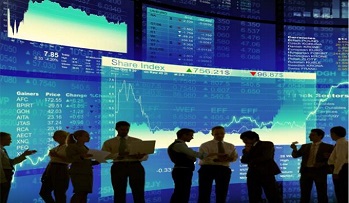 It felt as though all regions were blaming the USD today for their market's weakness today. Dealers around the world were claiming a balancing act against the currency, even the JPY! Lower markets in Japan and Hong Kong saw negative returns of 0.4% and 1.2% respectively but with the Shanghai market still closed. Ahead of the BOJ next week markets are searching for any kind of hint toward fiscal stimulus as the JPY trades away from recent highs. In late US trading, the Nikkei has lost an additional 1.5% from the earlier cash close.
European traders have watched this week: the oil price peak and then start to decline, the DXY hit lows then start to bounce, and have witnessed core bond prices climbing everywhere and gold rally, so taking a little money off the table on a Friday afternoon should not be that scary! However, that is exactly what we hear when talking to the street! Traders are reluctant to run large risk, margins are being increased it should not be a surprise that volatility is increasing. Sterling 1M VOL is around 25% (it hit 30% over the Lehman crisis) but cable did lose 1.4% today. To close the week we saw DAX and CAC around 2% lower. FTSE was off 1.9% and IBEX lost 3.2%. Early in the afternoon, the sell-off started to accelerate and with an uptick in volume. With the BOJ and the FED next week and BREXIT the week after expect more of the same.
US stocks were nervous from the start but did manage to recover the shaky opening. Economic data saw early reading for Consumer Sentiment 94.3 against an expected 94.7 but it would be a big call to point to that as the reason for the nerves. The VIX traded over 16 as we headed into the weekend. By the close, we had had one more attempt to break lower but had been rejected. Many are carrying a flat book into the weekend as any headline in the current client has the potential to move markets significantly.
We did not quite see the 0% Bund 10yr yield many were looking for today but it did reach 0.01% mid-afternoon. Everything in Germany yield curve out to 9.9 years trades with a negative yield. US Treasuries continues to tighten their spreads as the world looks to play the carry trade. US 10's closed this evening at 1.64% whilst the Bund closed 0.02% this puts the spread at +162bp. Italy closed almost unchanged at 1.38%, Greece 7.34% (+7bp), Turkey 9.45% (+8bp), Portugal 3.07% (+3bp), UK 10yr 1.23%.