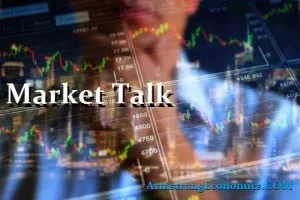 ASIA:
China's largest semiconductor maker could raise as much as $7.5 billion this year by listing its stock in Shanghai — a move that could deliver the Chinese mainland its largest share sale in a decade, and reduce the country's reliance on foreign chips, CNN reported. Semiconductor Manufacturing International Corporation (SMIC), which already trades in Hong Kong, said in a stock exchange filing last week that it wants to raise at least $6.6 billion. The company is the largest chipmaker in China, pulling in 22 billion yuan ($3.1 billion) in revenue in 2019.
After a series of military and diplomatic talks, Chinese troops have started removing tents and other structures from a contested Himalayan valley where they fought a deadly battle with Indian soldiers last month. Chinese foreign ministry spokesman Zhao Lijian told reporters in Beijing on Monday that both sides had made positive progress to disengage frontline troops and ease the border situation.
The US has said that it will try and mitigate the impact of new visa rules that discourage international students — a large proportion of whom are Indians — to stay back in the US and continue their ongoing courses via online classes due to the COVID-19 disruption. This matter was discussed during the online meeting, which took place between Foreign Secretary Harsh Vardhan Shringla and US Under Secretary of State for Political Affairs David Hale. The US Immigration and Customs Enforcement (ICE) on Monday night issued a statement saying that Non-immigrant F-1 and M-1 students attending schools operating entirely online may not take a full online course load and remain in the United States.
India on Monday overtook Russia's record for the world's third-highest number of coronavirus infections at nearly 700,000, even as its hardest-hit state, Maharashtra, said it will allow hotels to reopen this week. There have been almost 20,000 deaths in India since the first case was detected there in January.
Japan's household spending has slumped at a record pace as measures to slow the spread of the coronavirus kept people at home. Government figures show household spending dropped by 16.2% in May from a year earlier.
The major Asian stock markets had a mixed day today:
NIKKEI 225 decreased 99.75 points or -0.44% to 22,614.69
Shanghai increased 12.46 points or 0.37% to 3,345.34
Hang Seng decreased 363.50 points or -1.38% to 25,975.66
ASX 200 decreased 1.70 points or -0.03% to 6,012.90
Kospi decreased 23.76 points or -1.09% to 2,164.17
SENSEX increased 187.24 points or 0.51% to 36,674.52
Nifty50 increased 36.00 points or 0.33% to 10,799.65
The major Asian currency markets had a mixed day today:
AUDUSD decreased 0.00364 or -0.52% to 0.69402
NZDUSD decreased 0.00159 or -0.24% to 0.65406
USDJPY increased 0.2 or 0.19% to 107.55
USDCNY increased 0.00776 or 0.11% to 7.02118
Precious Metals:
Gold increased 13.34 USD/t oz. or 0.75% to 1,796.90
Silver increased 0.05 USD/t. oz or 0.28% to 18.2610
Some economic news from last night:
Australia:
CFTC AUD speculative net positions increased from -4.8K to -2.9K
AIG Services Index (Jun) decreased from 31.6 to 31.5
New Zealand:
CFTC NZD speculative net positions increased from 0.0K to 0.4K
NZIER Business Confidence (Q2) increased from -70% to -63%
NZIER QSBO Capacity Utilization (Q2) increased from 92.1% to 92.8%
Japan:
Average Cash Earnings (YoY) decreased from -0.7% to -2.1%
Household Spending (MoM) (May) increased from -6.2% to -0.1%
Household Spending (YoY) (May) decreased from -11.1% to -16.2%
Overall wage income of employees (May) decreased from -0.7% to -2.1%
Overtime Pay (YoY) (May) decreased from -12.80% to -25.80%
Foreign Reserves (USD) (Jun) increased from 1,378.2B to 1,383.2B
South Korea:
Current Account (May) increased from -3.33B to 2.29B
Indonesia:
FX Reserves (USD) (Jun) increased from 130.50B to 131.70B
Some economic news from today:
China:
FX Reserves (USD) increased from 3.102T to 3.112T
Japan:
Coincident Indicator (MoM) (May) increased from -8.7% to -5.5%
Leading Index (MoM) (May) increased from -7.4% to 1.6%
Leading Index increased from 77.7 to 79.3
Australia:
RBA Interest Rate Decision (Jul) remain the same at 0.25%
New Zealand:
GlobalDairyTrade Price Index increased from 1.9% to 8.3%
Hong Kong:
Foreign Reserves (USD) (Jun) increased from 442.40B to 445.90B
Singapore:
Foreign Reserves USD (MoM) (Jun) increased from 301.0B to 312.5B
EUROPE/EMEA:
The UK is to resume arms sales to Saudi Arabia despite concerns they could be used against civilians in Yemen in violation of international humanitarian law. Sales were suspended last year after a legal challenge by campaigners, BBC reported. The UN has verified the deaths of at least 7,700 civilians since 2015 and said 60% of these were due to bombing raids by the Saudi-led coalition, whose other members include the United Arab Emirates.
Europe is facing a deeper than expected recession in 2020, while the UK economy is forecast to shrink by almost 10% this year, the European Commission has said. Brussels is forecasting an -8.3% drop in GDP for the 27 economies of the European Union in 2020 followed by a 5.8% rebound in 2021. The Eurozone is forecast to contract by -8.7% this year, with 6.1% growth in 2021. Both are worse declines and weaker rebounds than the historic downturn that the commission had forecast in May.
The major Europe stock markets had a negative day:
CAC 40 decreased 37.78 points or -0.74% to 5,043.73
FTSE 100 decreased 96.04 points or -1.53% to 6,189.90
DAX 30 decreased 116.65 points or -0.92% to 12,616.80
The major Europe currency markets had a mixed day today:
EURUSD decreased 0.0039 or -0.34% to 1.12730
GBPUSD increased 0.0045 or 0.36% to 1.25395
USDCHF increased 0.0005 or 0.05% to 0.94236
Some economic news from Europe today:
Germany:
German Industrial Production (MoM) (May) increased from -17.5% to 7.8%
Norway:
Manufacturing Production (MoM) (May) decreased from -1.6% to -3.0%
France:
French Current Account (May) decreased from -5.80B to -8.50B
French Exports (May) increased from 23.7B to 27.7B
French Imports (May) increased from 28.8B to 34.7B
French Reserve Assets Total (Jun) decreased from 217,404.0M to 197,166.0M
French Trade Balance (May) decreased from -5.1B to -7.1B
UK:
Halifax House Price Index (YoY) decreased from 2.6% to 2.5%
Halifax House Price Index (MoM) (Jun) increased from -0.2% to -0.1%
Labour Productivity (Q1) decreased from 0.4% to -0.6%
Italy:
Italian Retail Sales (YoY) (May) increased from -26.7% to -10.5%
Italian Retail Sales (MoM) (May) increased from -10.7% to 24.3%
US/AMERICAS:
Secretary of State Mike Pompeo stated that the US is contemplating banning certain Chinese apps as a matter of national security as they may contain hidden spyware. TikTok, a popular video and dance app, has come under intense scrutiny despite the company denying all allegations. Pompeo said Americans should only download the app  "if you want your private information in the hands of the Chinese Communist Party." India recently banned over 50 Chinese-developed apps for similar reasons, including WeChat, TikTok, and Shareit.
The Trump administration released a controversial list of loanees who received funds from the Paycheck Protection Plan (PPP) worth more than $150,000. An investigation by Forbes found that 45 companies on the list are backed by 16 billionaires. Billionaire Norman Braman (estimated net worth $2.6 billion) who owns Braman Motorcars received PPP from the government, but claims he used those funds to support his employees. "Over 90% of the PPP funds expended went directly to our employees, with the remainder used to pay business utilities, mortgage interest, and rent. These PPP funds enabled more than 98% of our furloughed employees to be brought back to work within weeks," Braman told Forbes.
Novavax, a Maryland-based biotech company, received $1.6 billion from "Operation Warp Speed" to develop a coronavirus vaccine. This is the largest government vaccine contract to date. The funding will be used to produce 100 million coronavirus vaccines, it hopes, but testing is still underway. However, the company has neither produced a vaccine nor brought a drug to market, which is arousing suspicions. Novavax's stock rose 31.62% this Tuesday after the news.
Regeneron Pharmaceuticals Inc. also secured a $450 million award through "Operation Warp Speed," which is intended to help biotech companies produce an inoculation for COVID-19 at a record pace. The results from Regeneron's antibody testing are expected to be released in Q3.
The Dakota Access Pipeline has 30 days to shut down operations, a US federal judge ruled on Monday. Members of various Sioux tribes have been fighting against the pipeline as they claim it is harming the environment and presents the potential for a disastrous oil leak. The pipeline company plans to appeal the case and said that 30 days is an insufficient amount of time to shut down such a large operation.
Brazil President Jair Bolsonaro tested positive for the coronavirus this Tuesday. The president has come under intense criticism for calling the virus "a little flu" and vetoing legislation that would have made masks mandatory. At the time of this writing, Brazil has the second-highest number of confirmed cases (1.6 million) behind the US.
US Market Closings:
Dow declined 396.85 points or -1.51% to 25,890.18
S&P 500 declined 34.4 points or -1.08% to 3,145.32
Nasdaq declined 89.76 points or -0.86% to 10,343.89
Russell 2000 declined 26.89 points or -1.86% to 1,416
Canada Market Closings:
TSX Composite declined 74.17 points or -0.47% to 15,595.5
TSX 60 declined 4.52 points or -0.16% to 37,825.96
Brazil Market Closing:
Bovespa declined 1,176.12 points or -1.19% to 97,761.04
ENERGY:
The oil markets had a mixed day today:
Crude Oil decreased 0.21 USD/BBL or -0.52% to 40.4100
Brent decreased 0.26 USD/BBL or -0.60% to 42.8400
Natural gas increased 0.04 USD/MMBtu or 1.89% to 1.8810
Gasoline increased 0.03 USD/GAL or 2.43% to 1.2748
Heating oil decreased 0.01 USD/GAL or -0.67% to 1.2376
The above data was collected around 16.55 EST on Tuesday.
Top commodity gainers: Gasoline (2.43%), Ethanol (3.05%), Platinum (1.95%), and Canola (3.89%)
Top commodity losers: Oat (-2.50%), Cotton (-1.59%), Orange Juice (-1.22%), and Palladium (-1.26%)
The above data was collected around 17:00 EST on Tuesday.
BONDS:
Japan 0.04%(+0bp), US 2's 0.16% (-0bps), US 10's 0.67%(-1bps); US 30's 1.43%(-1bps), Bunds -0.43% (+4bp), France -0.12% (+0bp), Italy 1.28% (-2bp), Turkey 12.10% (+17bp), Greece 1.13% (-6bp), Portugal 0.42% (-1bp); Spain 0.42% (+6bp) and UK Gilts 0.19% (-2bp).
US 3-Year Note Auction decreased from 0.280% to 0.190%
German 10-Year Bund Auction decreased from -0.380% to -1.150%
Spanish 6-month Letras Auction decreased from -0.485% to -0.506%
Spanish 12-Month Letras Auction decreased from -0.383% to -0.463%