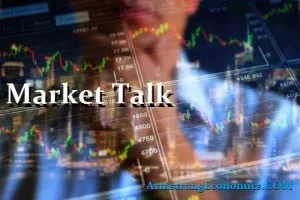 ASIA:
US Secretary of State Mike Pompeo told lawmakers on Thursday that the "tide is turning" on China, as the US has led the push to ramp up international pressure on the Communist regime on issues from property theft to international surveillance to the Chinese crackdown on freedoms in Hong Kong.
China warned on Thursday that a "forced decoupling" of its economy with India would hurt both countries. This news comes following a clash in eastern Ladakh's Galwan Valley last month, in which 20 Indian soldiers died in the line of duty. The Chinese ambassador said China was not a strategic threat to India and that the "general structure that we can't live without each other remains unchanged." The statement came after the Indian government's recent moves to ban Chinese applications, even as the de-facto border, the Line of Actual Control, remains tense. India's Ministry of External Affairs said in an online briefing that a troops disengagement process as agreed by the two sides had yet to be completed, and that another round of commander-level talks would be held soon.
The Indian government on Thursday imposed restrictions on imports of color television, a move aimed at promoting domestic manufacturing and cutting inbound shipments of non-essential items from countries like China. Putting an item under a restricted category of imports means the importer of that commodity will have to seek a license from India's Commerce Ministry's Directorate General of Foreign Trade (DGFT) for the imports.
India's biggest automobile company Maruti Suzuki India reported a quarterly loss for the first time in Q1 since its listing in 2003, as the coronavirus lockdown and supply chain disruptions sapped demand for the country's biggest automaker. The carmaker posted a net loss of Rs 249.4 crore for the quarter ended June 2020. Profit in June 2019 stood at Rs 1,435.5 crore, and was Rs 1,291.7 crore in March 2020. Revenue from operations declined sharply by 79.2% to Rs 4,106.5 crore compared to the year-ago period.
IndiGo, India's largest airline, said on Wednesday it planned to raise at least $268 million through the sale and leaseback of planes and other assets, after reporting its steepest quarterly loss in at least five years. IndiGo, which reported a net loss of 28.49 billion rupees in April to June compared with a 12 billion rupee profit a year earlier, said last week it would cut 10% of its workforce. China is the largest exporter of TV sets to India followed by countries like Vietnam, Malaysia, Hong Kong, Korea, Indonesia, Thailand, and Germany.
The major Asian stock markets had a mixed day today:
NIKKEI 225 decreased 57.88 points or -0.26% to 22,339.23
Shanghai decreased 7.73 points or -0.23% to 3,286.82
Hang Seng decreased 172.55 points or -0.69% to 24,710.59
ASX 200 increased 44.70 points or 0.74% to 6,051.10
Kospi increased 3.85 points or 0.17% to 2,267.01
SENSEX decreased 335.06 points or -0.88% to 37,736.07
Nifty50 decreased 100.7 points or -0.90% to 11,102.15
The major Asian currency markets had a mixed day today:
AUDUSD decreased 0.00015 or -0.02% to 0.71760
NZDUSD increased 0.0013 or 0.19% to 0.66724
USDJPY decreased 0.18 or -0.18% to 104.84
USDCNY increased 0.00666 or 0.10% to 7.00475
Precious Metals:
Gold decreased 13.60 USD/t oz. or -0.69% to 1,953.55
Silver decreased 0.90 USD/t. oz or -3.73% to 23.317
Some economic news from last night:
Japan:
Foreign Bonds Buying decreased from -292.2B to -565.0B
Foreign Investments in Japanese Stocks increased from -109.9B to 70.6B
Retail Sales (YoY) (Jun) increased from -12.5% to -1.2%
South Korea:
Manufacturing BSI Index (Aug) increased from 51 to 60
Australia:
Building Approvals (MoM) (Jun) increased from -16.4% to -4.9%
Export Price Index (QoQ) (Q2) decreased from 2.7% to -2.4%
Import Price Index (QoQ) (Q2) decreased from -1.0% to -1.9%
Private House Approvals (Jun) decreased from -4.4% to -5.7%
New Zealand:
ANZ Business Confidence (Jul) increased from -34.4 to -31.8
NBNZ Own Activity (Jul) increased from -25.9% to -8.9%
Building Consents (MoM) (Jun) decreased from 41.7% to 0.5%
Singapore:
Bank Lending (Jun)decreased from 685.3B to 680.4B
Indonesia:
M2 Money Supply (YoY) (Jun) decreased from 10.40% to 8.20%
Some economic news from today:
Hong Kong:
Retail Sales (YoY) (Jun) increased from -32.8% to -24.8%
Singapore:
Business Expectations (Q2) increased from -56.00 to -7.00
EUROPE/EMEA:
The relationship between the UK and China has been "seriously poisoned," says Bejing's ambassador to London. The ambassador urged the UK to "resist pressure" from the US to condemn China. He also rejected accusations of human rights violations against Uighur Muslims in the Xinjiang region.
China will not recognize the British national (overseas) passport as a legal travel document, raising the prospect that the 3 million Hong Kong citizens eligible for the passport will be banned from leaving Hong Kong by the Chinese government. The warning was made at a press conference by the Chinese ambassador to the UK, Liu Xiaoming, in which he also warned that it was hard to imagine a global Britain that bypassed or excluded China. Decoupling from China would mean decoupling from growth and the future, he suggested.
Economic output in Germany shrank during this year's second quarter by 10.1% compared with the same period last year. That double-digit downturn is the steepest since that country's Federal Statistical Office began tracking quarterly economic data a half-century ago. This surpasses a 9% contraction forecast by economists polled by Reuters.
The major Europe stock markets had a negative day:
CAC 40 decreased 105.80 points or -2.13% to 4,852.94
FTSE 100 decreased 141.47 points or -2.31% to 5,989.99
DAX 30 decreased 442.61 points or -3.45% to 12,379.65
The major Europe currency markets had a mixed day today:
EURUSD increased 0.00561 or 0.48% to 1.1842
GBPUSD increased 0.01046 or 0.81% to 1.30893
USDCHF decreased 0.00312 or -0.34% to 0.90929
Some economic news from Europe today:
France:
French PPI (MoM) (Jun) increased from -0.1% to 0.7%
Swiss:
KOF Leading Indicators (Jul) increased from 60.6 to 85.7
Spain:
Spanish CPI (YoY) decreased from -0.3% to -0.6%
Spanish CPI (MoM) decreased from 0.5% to -0.9%
Spanish HICP (MoM) decreased from -0.3% to -0.7%
Spanish HICP (YoY) (Jul) decreased from -0.3% to -0.7%
Spanish Business Confidence increased from -23.1 to -11.5
Germany:
German CPI (MoM) (Jul) decreased from 0.6% to -0.5%
German CPI (YoY) (Jul) decreased from 0.9% to -0.1%
German HICP (MoM) (Jul) decreased from 0.7% to -0.5%
German HICP (YoY) (Jul) decreased from 0.8% to 0.0%
German GDP (QoQ) (Q2) decreased from -2.0% to -10.1%
German GDP (YoY) (Q2) decreased from -1.8% to -11.7%
German Unemployment Change (Jul) decreased from 68K to -18K
German Unemployment Rate (Jul) remain the same at 6.4%
German Unemployment (Jul) decreased from 2.941M to 2.923M
German Unemployment n.s.a. (Jul) increased from 2.853M to 2.910M
Italy:
Italian Monthly Unemployment Rate (Jun) increased from 8.3% to 8.8%
Euro Zone:
Business and Consumer Survey (Jul) increased from 75.8 to 82.3
Business Climate (Jul) increased from -2.25 to -1.80
Consumer Confidence (Jul) decreased from -14.7 to -15.0
Consumer Inflation Expectation (Jul) decreased from 21.6 to 17.5
Selling Price Expectations (Jul) increased from -4.4 to -1.0
Services Sentiment (Jul) increased from -35.5 to -26.1
Industrial Sentiment (Jul)increased from -21.6 to -16.2
Unemployment Rate (Jun) increased from 7.7% to 7.8%
US/AMERICAS:
A blowing sign for the US economy, contracted -32.9% during the second quarter, the Commerce Department issued in a report this Thursday. Unemployment is on the rise, with an additional 12,000 Americans filing last week according the Labor Department. Numerous analysts noted that the continued closures are preventing the economy from gaining traction. Federal Reserve Chairman Jerome Powell warned yesterday that the path of the economy is largely dependent on the path of the current coronavirus.
The US military will remove 12,000 troops from Germany, the Pentagon announced this Wednesday. The decision is receiving criticism from both Republicans and Democrats who fear it will weaken the military's position against Russia. Germany has continually failed to meet the 2% of GDP NATO spending requirement, which provoked the Trump administration to remove military support. "We spend a lot of money on Germany, they take advantage of us on trade and they take advantage on the military so we're reducing the force," President Trump stated. Some of the troops will be sent to Italy and Belgium, however, both European countries have also failed to meet the 2% of GDP spending requirement for NATO.
The US Treasury is providing the United States Postal Service (USPS) with a $10 billion loan to avoid a potential liquidity crisis. Postmaster General Louis DeJoy recently confirmed that the USPS is "on an unsustainable path" and the ultimate goal is to put the service "on a trajectory for long-term financial stability."
The Bank of Canada (BoC) is continually injecting billions into the real estate market to prevent a liquidity disaster. After the coronavirus outbreak, the central bank began purchasing billions worth of Canada Mortgage Bonds (CMBs), which are secured by the Canadian government. As of July 22, the central bank reported holding C$7.95 billion worth of CMBs, a C$234 million increase from the week prior, and a 1,450% increase YoY. Although the BoC was purchasing CMBs prior to the pandemic, the drastic increase in purchases could be cause for future concern.
US Market Closings:
Dow declined 225.92 points or -085% to 26,313.65
S&P 500 declined 12.22 points or -0.38% to 3,246.22
Nasdaq advanced 44.87 points or 0.43% to 10,587.81
Russell 2000 declined 5.53 points or -0.37% to 1,495.1
Canada Market Closings:
TSX Composite advanced 4.63 points or 0.03% to 16,299.29
TSX 60 advanced 1.16 points or 0.12% to 978.31
Brazil Market Closing:
Bovespa declined 596.47 points or -0.56% to 105.008.7
ENERGY:
The oil markets had a negative day today:
Crude Oil decreased 1.17 USD/BBL or -2.83% to 40.1000
Brent decreased 0.63 USD/BBL or -1.44% to 43.1200
Natural gas decreased 0.083 USD/MMBtu or -4.32% to 1.8370
Gasoline decreased 0.0212 USD/GAL or -1.71% to 1.2206
Heating oil decreased 0.043 USD/GAL or -3.42% to 1.2132
The above data was collected around 15:15 EST on Thursday.
Top commodity gainers: Rubber (1.57%), Coffee (3.49%), Cotton (2.67%), and Soda Ash (2.63%)
Top commodity losers: Silver (-3.73%), Lean hogs (-3.72%), Natural Gas (-4.32%), and Heating Oil (-3.42%)
The above data was collected around 15:20 EST on Thursday.
BONDS:
Japan 0.02%(+1bp), US 2's 0.12% (-1bps), US 10's 0.55%(-3bps); US 30's 1.20%(-5bps), Bunds -0.55% (-1bp), France -0.22% (-4bp), Italy 1.03% (-3bp), Turkey 12.70% (+12bp), Greece 1.10% (+0bp), Portugal 0.34% (-2bp); Spain 0.32% (+3bp) and UK Gilts 0.09% (-3bp).         
US 4-Week Bill Auction increased from 0.080% to 0.090%
US 8-Week Bill Auction decreased from 0.100% to 0.095%
Italian 10-Year BTP Auction decreased fmo 1.20% to 1.04%
Italian 5-Year BTP Auction decreased from 0.68% to 0.46%