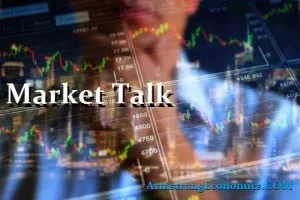 ASIA:
China has criticized the Trump Administration's order to shut the Chinese consulate in Houston as an attempt to shift the blame for its failures ahead of the November election, according to state media editorials published on Thursday. China's foreign ministry, which is threatening "countermeasures," the Chinese Embassy in Washington said, "We urge the US to immediately revoke this erroneous decision. Otherwise, China will have to respond with legitimate and necessary actions."
US Secretary of State Mike Pompeo urged India on Wednesday to focus on domestic supply chains and reduce its dependence on China for telecommunications and medical supplies, as United States ties with Beijing deteriorate dramatically. India had a chance to move "supply chains away from China and reduce its reliance on Chinese companies in areas like telecommunications, medical supplies and others," Pompeo said at the US-India Business Council's India Ideas Summit, being conducted online.
Facebook Inc's WhatsApp plans to team up with more Indian lenders to expand banking services in rural areas and for lower-income individuals, the messaging platform's country head said on Wednesday. WhatsApp, which counts India as its biggest market with 400 million users, has already tied up with banks, including ICICI Bank and HDFC Bank, allowing them to communicate with customers via automated text messages on its business service.
The major Asian stock markets had a mixed day today:
NIKKEI 225 closed
Shanghai decreased 8.05 points or -0.24% to 3,325.11
Hang Seng increased 205.06 points or 0.82% to 25,263.00
ASX 200 increased 19.40 points or 0.32% to 6,094.50
Kospi decreased 12.47 points or -0.56% to 2,216.19
SENSEX increased 268.95 points or 0.71% to 38,140.47
Nifty50 increased 82.85 points or 0.74% to 11,215.45
The major Asian currency markets had a negative day today:
AUDUSD decreased 0.00326 or -0.46% to 0.71081
NZDUSD decreased 0.00228 or -0.34% to 0.66351
USDJPY decreased 0.35 or -0.33% to 106.82
USDCNY decreased 0.00384 or -0.05% to 7.01136
Precious Metals:
Gold increased 12.02 USD/t oz. or 0.64% to 1,880.85
Silver decreased 0.44 USD/t. oz or -1.94% to 22.3245
Some economic news from last night:
Australia:
NAB Quarterly Business Confidence decreased from -12 to -15
South Korea:
GDP (QoQ) (Q2) decreased from -1.3% to -3.3%
GDP (YoY) (Q2) decreased from 1.4% to -2.9%
Some economic news from today:
Singapore:
CPI (YoY) (Jun) increased from -0.8% to -0.5%
EUROPE/EMEA:
The UK and EU have said they remain uncertain of reaching a post-Brexit trade agreement, following the latest negotiations in London. EU chief negotiator Michel Barnier said a deal looked "at this point unlikely" given the UK position on fishing rights and post-Brexit competition rules. His UK counterpart David Frost said "considerable gaps" remained in these areas, but a deal was still possible. This was the second official negotiation round to be held in person since the coronavirus crisis, after both sides agreed to "intensify" talks in June. The UK has ruled out extending the December deadline to reach a deal.
France expects economic growth of 8% for 2021, French Finance Minister Bruno Le Maire said on Thursday. Le Maire told the National Assembly that the government wants economic activity to return to pre-crisis levels from 2022.
Surveys showed consumer and business confidence in France and Germany growing as coronavirus lockdowns are eased, bolstered by generous stimulus packages and declining infection numbers in Europe. A temporary cut in value-added tax (VAT) in Germany, which will cost the government up to 20 billion euros ($23.17 billion), helped push up consumer morale there more than expected heading into August, Thursday's data showed. In France, business confidence gained further ground in July. The INSEE official statistics agency said its business climate index rose to 85, from 78 in June.
The major Europe stock markets had a mixed day:
CAC 40 decreased 3.36 points or -0.07% to 5,033.76
FTSE 100 increased 4.34 points or 0.07% to 6,211.44
DAX 30 decreased -0.86 points or -0.01% to 13,103.39
The major Europe currency markets had a mixed day today:
EURUSD increased 0.00365 or 0.32% to 1.16054
GBPUSD increased 0.00028 or 0.02% to 1.27379
USDCHF decreased 0.00413 or -0.44% to 0.92546
Some economic news from Europe today:
UK:
CBI Industrial Trends Orders (Jul) increased from -58 to -46
Steel Production (Metric Ton) (Jun) increased from 522.20K to 506.60K
Germany:
GfK German Consumer Climate (Aug) increased from -9.4 to -0.3
Norway:
Industrial Confidence (Q2) increased from -17.4 to -10.1
Unemployment Rate (May) increased from 4.2% to 4.6%
France:
French Business Survey (Jul) increased from 78 to 82
Euro Zone:
Consumer Confidence (Jul) decreased from -14.7 to -15.0
US/AMERICAS:
Unemployment is on the rise as lockdown measures and business closures continue to plague the US. This week's jobless claims totaled 1.416 million, according to the Labor Department. This marks the end of the 18th consecutive week of jobless claims surpassing the 1 million mark. California, whose governor regressed the state back into a lockdown, experienced the highest number of initial jobless claims at 292,673.
Treasury Secretary Steven Mnuchin stated today that there will be a new round of relief packages to compensate for revenue losses due to the coronavirus. However, Mnuchin warned that "mismanaged" states will not receive a complete government bailout. "On the state issue, the president is not going to bail out Chicago and New York and other states that prior to the coronavirus were mismanaged," the secretary told CNBC this Thursday. "We're going to have the Kennedy bill which basically says that the states that have the money can use the money for lost revenues. That's going to take care of virtually every single state. I think that's a very fair compromise," he noted.
An alarming 41% of business closures in March are permanent, according to a report published by Yelp. Unsurprisingly, the restaurant industry has experienced the most significant losses. "As of July 10, there have been 26,160 total restaurant closures, an increase of 2,179 since June 15. Of the all closed restaurants in July, 15,770 have permanently closed (60%), accounting for 2,956 more permanent closures, a 23% increase since June 15," Yelp reported.
The airline industry is continuing to struggle, even to book domestic flights within the US. Southwest announced this Thursday that they are considering decreasing the number of flights offered for August and September due to weak revenue and a lack of demand. Similar to other airliners, Southwest reported weak Q2 earnings that nearly diminished its average core cash burn by 50% to $16 million per day compared to $30 million per day. The company estimates that Q3 will advance to $23 million per day which is still well beneath pre-pandemic levels. American Airlines also notes a significant loss during Q2, reporting a loss of $2.07 billion ($4.82 per share) compared to the $662 million profit experienced a year earlier.
US Market Closings:
Dow declined 353.51 points or -1.31% to 26,652.33
S&P 500 declined 244.71 points or -2.29% to 10,461.42
Nasdaq declined 244.71 points or -2.29% to 10,461.42
Russell 2000 advanced 0.07 of a point or 0% to 1,490.21
Canada Market Closings:
TSX Composite declined 152.41 points or -0.94% to 16,018.65
TSX 60 declined 9.35 points or -0.96% to 961.57
Brazil Market Closing:
Bovespa declined 1,990.85 points or -1.91% to 102,298.72
ENERGY:
The oil markets had a mixed day today:
Crude Oil decreased 0.91 USD/BBL or -2.17% to 40.9900
Brent decreased 1.03 USD/BBL or -2.33% to 43.2600
Natural gas increased 0.093 USD/MMBtu or 5.51% to 1.7820
Gasoline decreased 0.0242 USD/GAL or -1.89% to 1.2580
Heating oil decreased 0.0154 USD/GAL or -1.21% to 1.2543
The above data was collected around 14:26 EST on Thursday.
Top commodity gainers: Natural Gas (5.51%), Ethanol (5.26%), Lumber (3.35%), and Lean Hogs (3.62%)
Top commodity losers: Silver (-1.94%), Brent (-2.33%), Crude Oil (-2.17%), and Orange Juice (-2.11%)
The above data was collected around 14:35 EST on Thursday.
BONDS:
Japan 0.02%(+1bp), US 2's 0.15% (+0bps), US 10's 0.59%(-2bps); US 30's 1.28%(-3bps), Bunds -0.49% (+0bp), France -0.18% (-2bp), Italy 1.11% (-4bp), Turkey 12.01% (-3bp), Greece 1.17% (+1bp), Portugal 0.36% (-1bp); Spain 0.37% (+8bp) and UK Gilts 0.12% (-2bp).
US 4-Week Bill Auction decreased from 0.105% to 0.080%
US 8-Week Bill Auction decreased from 0.110% to 0.100%
US 10-Year TIPS Auction increased from -0.470% to 0.000%