Blog/Market Talk
Posted Jul 22, 2015 by Martin Armstrong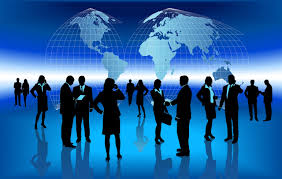 Asian equities did not stand much of a chance from the open as Apple had taken it on the chin upon releasing their results! A 7% decline in after hours trading wiped around $66Bln off the share price and put Asian markets on the defensive from the start. By lunchtime, the Nikkei, the Hang Seng, and Shanghai were all down around 1.5-2%. But by the close the Shanghai was the only one that managed to recover closing up +0.2%.
In Europe, FTSE was the big loser on the day (-1.5%) on the back of the 9-0 MPC (Monetary Policy Committee) rate vote. Sterling liked that part however, but gave quite a lot back into the New York close (last seen +0.25% up on the day at 156.00). Euro resumed its weak trend after yesterday's bounce last seen -0.28% at 109.00.
The US$ continues to be the safe-haven trade, and again the Turkish Lira lost another 1% today. It felt like the US$ trends returned to many currencies today as the A$ gave back 0.8% of yesterday's rally also
Gold made headlines yet again today losing $17 at one stage to hit 1087. If traders were not nervous yesterday, they certainly will be today! The chart pattern from the June 19 high remains more akin to a waterfall event. All of those who said we were crazy, that gold would fall back to $1,000 and break that level, are running out of excuses to explain why they are wrong and not the markets.
After a glut of earning reports, stocks were well overdue for a wobble that quite honestly felt like it started yesterday. Everyone is ready for some summer madness! Most indices are down around 0.35-0.8% and the bid for quality is already in discussion between dealers in the US Treasury market.
Worth keeping an eye of the US yield curve from here on! Today's move saw the curve flatten (2/10's by 6bp flatter on the day). It looks as though the pivot is around 5yrs (+1.2bp on the day at 1.67%).
Not forgetting the TY/RX spread closing tonight at +156bp. Most dealers we spoke to today are talking the Fed to move first in autumn followed closely by the BoE in Q1 2016.
Bunds traded reasonably well late in Europe as equity markets turned lower with the US market setting the trend down. Peripheral bond spreads were marginally weaker and the benchmark we like to mention on a daily basis (GGB 2yr) closed at 22%.