Blog/Market Talk
Posted Jul 1, 2016 by Martin Armstrong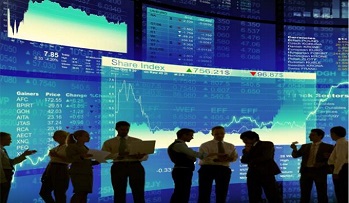 The first day of the second half of 2016 and it starts with a whimper. Yes, The Nikkei and Shanghai were marginally better bid (China PMI marginally lower 50 v's 50.1 previously) but with the Hang Seng closed there was really not that much to write home about. The Japanese data was a little better and we saw a small sell-off in JPY but despite a breach of the 103 handle it is late in US trading and the Yen has moved back to roughly where Tokyo left it (102.50). China300 and HSI have edged forward a touch (0.45%) but the Nikkei has returned the 0.5% made as the currency strengthens.
It was the BOE's Mr Carney that woke markets yesterday and it was BREXIT and its continued fall-out that dominates headlines today. Still the Labour Party has a leadership battle but then so do the ruling Conservatives, it really should be no surprise that GBP is hit at every chance you get! Starling closing on its weakest level in over 30 years has dealers starting to agree our long term call of parity (and possibly beyond)!The Chancellor (George Osborne) finally announced the "plan" to balance the budget by 2020 has been abandoned. As GBP declines so FTSE climbs (actually, the highest closing level in almost six years) and was beaten only by IBEX (+1.29%); other core indices closed DAX +1% and CAC +0.89%.
US markets traded firm all day with many hoping, a happy sign to begin the second half of 2016. ISM helped sentiment along the way, printing 53.2 for June against a May 51.4. All indices finished the day better but only by a minimal amount. The DXY again soft as strength was seen in both the Euro and JPY. It appears the only currency under constant pressure (at the moment) is the GBP. DXY closed lower at 95.72 (-0.50%). Gold had a great start to the month as last seen almost 2% better at $1344. Oil also pushed ahead but remains under the $50 mark.
2/10 Treasuries returned to the flatten theme closing 85bp; with 10's at 1.44%. In Europe the 10yr Bund -0.125% closing the US/Germany spread at +156.5bp. Italy 10yr closed 1.23% (-3bp), Greece 7.68% (-39bp), Turkey 8.83% (-19bp), Portugal 2.98% (+0.5bp) and UK Gilt 10yr closed 0.86% (-1bp).