Blog/Market Talk
Posted Jul 14, 2016 by Martin Armstrong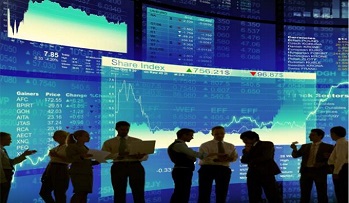 Asia resumed its charge with a strong open in the Nikkei and never really looked back from there. Throughout the day the Nikkei made steady progress finally closing +1%. Hang Seng was also strong closing over 1% higher on the day. Shanghai was the lag index for the core closing down 0.2% but was off the days lows of -0.9%. JPY was one of the weakest currencies around today trading almost 106 -2% on the day.
In Europe dealers waited the BOE decision at midday stocks made ground on the back of a stronger Asia euphoria and a seemingly stable US session. The BoE kept rates unchanged despite rumours of a possible hike but once we saw the voting (8-1), it became clear who that "one" could have been. The Central Bank did however, hint at looser monetary policy next month however! GBP made ground as Theresa May named her government with many commenting the speed of the process is a sign of confidence. We also had a vote of confidence in Italy as the EU repeated its statement that any assistance relayed to the banks must adhere to the rules. With the exception of the FTSE all core European indices closed around 1% higher.
US markets were up over 1% before the cash market even opened. Stronger economic data helped but we see more major economic releases tomorrow. Many dealers were saying they had missed this rally and are reluctant to jump on board at these levels – if we see more supporting releases on Friday the decision will have to be made shortly after! VIX was last seen at 12.8 with Gold also having lost $20 intraday.
Bonds suffered as stocks rallied today, with US treasury curve steepening 5bp in the process. 2/10 closed 86.5bp with 10's closing +6bp at 1.54%. In Germany 10's gained 4.5bp to close -0.04%; closing the US/Germany spread at +158bp. Italy gained 1bp to close 1.21%, Greece 7.64% (-3bp), Turkey 8.83% (-12bp), Portugal 3.09% (+1bp) and UK Gilt 10yr at 0.79% (+5bp).