Blog/Market Talk
Posted Jul 13, 2015 by Martin Armstrong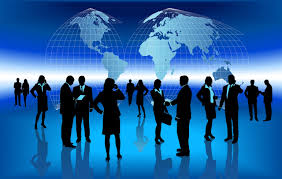 Only an hour into this morning's trading and the news broke of the possible Greek Deal. Bunds were hit hard (down over 170 tics) and BTP's (Italian Govt. Bonds) rallied 2 full points, pushing all peripheral spreads tighter. Greek 2yr Govt. Bond traded down 600bp to 23.75%. Equities loved the news and have been in positive territory all day (between +0.8-1.8%) no matter what the reality of what lies ahead.
There had to be some pressure valve in all this excitement and that turned-out to be the Euro. The Euro has crashed penetrating the previous day's lows.
The safety trade remains the US$ and given the Stock Indices displaying such a performance (DJI +200points 1.2% and S&P +20 +0.95%) and yet it has hardly had an impact on the US Treasury market.  It is worth noting that the spread TY/RX gapped wider on the news from 148bp to current 158bp.
Talking to the street and the word continues to be Greece! Can Mr. Tsipras sell the story to the Greek Parliament by Wednesday and remain in his post long-term, especially considering the people voted "NO" to continued austerity? Tsipras seems more interested in staying in the club than honoring the very wishes the people voted for. Why have a referendum anyway if you do not follow the people's will?
Moreover, we have U.S. Retail Sales tomorrow and will the numbers be enough to continue to current bull run? We actually need a daily closing above 18188 in the Dow to suggest a continued rally.
Oil market remains under pressure as talk of the Iran deal continues with expectations that they will put further supply in the open market driving crude prices even low. It is worth mentioning that Saudi Arabia has issued bonds worth 15 billion riyals (Dh14.69 billion, $4 billion) to local banks this year to finance its budget deficit. The bonds will help pay for a budget deficit now forecast to exceed the 145 billion riyals.