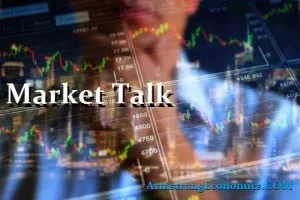 ASIA:
The United States has imposed sanctions on three senior officials of the Chinese Communist Party, including a member of the ruling politburo, for alleged human rights abuses targeting ethnic and religious minorities in the western part of the country. The decision to bar the three senior officials from entering the US is the latest in a series of actions the Trump administration has taken against China as relations deteriorate over the coronavirus pandemic, human rights, Hong Kong, and trade.
The United States is in talks with India on market access for its goods in exchange for reinstating New Delhi's trade concessions under the Generalized System of Preferences (GSP), U.S. ambassador to India Kenneth Juster said on Thursday. Last year, the US scrapped India's trade concessions under the GSP program that allowed duty-free entry to the US market for up to $5.6 billion of Indian exports in retaliation for India's high tariffs and rules on e-commerce.
Indian state-owned lender, Punjab National Bank, said on Thursday it had reported loans made to Dewan Housing Finance Corporation Ltd worth 36.89 billion rupees ($491 million) to India's central bank as "fraud." Indian state-owned lender PNB, which was hit by a $2 billion fraud involving billionaire Nirav Modi in 2018, had already set aside 12.5 billion rupees in provisions for the loans to DHFL, which is in bankruptcy proceedings. Other banks including State Bank of India and Union Bank have also reported DHFL's accounts as fraudulent.
The major Asian stock markets had a negative day today:
NIKKEI 225 decreased 238.48 points or -1.06% to 22,290.81
Shanghai decreased 67.27 points or -1.95% to 3,383.32
Hang Seng decreased 482.75 points or -1.84% to 25,727.41
ASX 200 decreased 36.30 points or -0.61% to 5,919.20
Kospi decreased 17.65 points or -0.81% to 2,150.25
SENSEX decreased 143.36 points or -0.39% to 36,594.33
Nifty50 decreased 45.4 points or -0.42% to 10,768.05
The major Asian currency markets had a mixed day today:
AUDUSD decreased 0.00141 or -0.20% to 0.69463
NZDUSD increased 0.0001 or 0.01% to 0.65707
USDJPY decreased 0.29 or -0.27% to 106.92
USDCNY increased 0.01336 or 0.19% to 7.01052
Precious Metals:
Gold decreased 7.10 USD/t oz. or -0.39% to 1,796.95
Silver decreased 0.02 USD/t. oz or -0.12% to 18.6465
Some economic news from last night:
China:
China Thomson Reuters IPSOS PCSI (Jul) increase from 67.89 to 72.52
Japan:
M2 Money Stock (YoY) increased from 5.1% to 7.2%
PPI (MoM) (Jun) increased from -0.5% to 0.6%
PPI (YoY) (Jun) increased from -2.8% to -1.6%
Thomson Reuters IPSOS PCSI (Jul) increased from 33.63 to 33.82
New Zealand:
Electronic Card Retail Sales (YoY) (Jun) increased from -6.0% to 8.0%
Electronic Card Retail Sales (MoM) (Jun) decreased from 78.9% to 16.3%
Some economic news from today:
China:
M2 Money Stock (YoY) (Jun) remain the same at 11.1%
New Loans (Jun) increased from 1,480.0B to 1,810.0B
Outstanding Loan Growth (YoY) (Jun) remain the same at 13.2%
India:
FX Reserves, USD increased from 506.84B to 513.25B
Cumulative Industrial Production (May) decreased from -0.70% to -45.80%
Industrial Production (YoY) (May) increased from -57.6% to -34.7%
EUROPE/EMEA:
The UK government has relaxed quarantine rules for travelers from a number of destinations, including France, Italy, Belgium, Germany, and Spain. From July 10, visitors arriving in England from 58 selected countries will no longer be required to self-isolate for 14 days. The US, China, and Portugal are among the destinations that have been left off the list, which is to be kept "under constant review."
A British-Palestinian MP and staunch opponent of Donald Trump's Middle East peace plan is running for the leadership of one of Britain's main political parties after its dismal showing in the 2019 general election. Layla Moran – born to a British diplomat father and Palestinian mother from Jerusalem – is in a two-horse race to head the Liberal Democrats, the fourth largest party in the UK Parliament.
German lawmakers have finalized the country's long-awaited phase out of coal as an energy source, backing a plan that environmental groups say is not ambitious enough and free marketers criticize as a waste of taxpayers' money. Bills approved by both houses of the German parliament on Friday envision shutting down the last coal-fired power plant by 2038 and spending about 40 billion euros ($45 billion) to help affected regions cope with the transition.
France, the second-biggest economy in the European Union, returned to growth this month even as activity in the rest of the region continued to decline. The $3 trillion French economy grew this month for the first time since February, as coronavirus restrictions were eased and domestic consumption ticked up, according to a closely-watched survey. An initial reading of the country's Purchasing Managers' Index, which tracks activity in the manufacturing and services sectors, jumped to 51.3 in June from 32.1 in May. Readings above 50 indicate an expansion.
The major Europe stock markets had a green day:
CAC 40 increased 49.47 points or 1.01% to 4,970.48
FTSE 100 increased 45.79 points or 0.76% to 6,095.41
DAX 30 increased 144.25 points or 1.15% to 12,633.71
The major Europe currency markets had a green day today:
EURUSD increased 0.00102 or 0.09% to 1.13004
GBPUSD increased 0.00216 or 0.17% to 1.26303
USDCHF increased 0.0008 or 0.08% to 0.94101
Some economic news from Europe today:
Norway:
Core CPI YTD (Jun) increased from 3.0% to 3.1%
Core Inflation (MoM) (Jun) increased from 0.1% to 0.4%
CPI (YoY) (Jun) increased from 1.3% to 1.4%
CPI (MoM) (Jun) remain the same at 0.2%
PPI (YoY) (Jun) increased from -17.5% to -14.4%
Italy:
Italian Industrial Production (YoY) (May) increased from -43.4% to -20.3%
Italian Industrial Production (MoM) (May) increased from -20.5% to 42.1%
France:
French Industrial Production (MoM) (May) increased from -20.6% to 19.6%
US/AMERICAS:
In a landmark ruling, the US Supreme Court has declared nearly half of the state of Oklahoma to be an Native American Indian reservation. The 5-4 ruling was based on a promise to the Muscogee Creek Nation prior to Oklahoma becoming an official state. "Today we are asked whether the land these treaties promised remains an Indian reservation for purposes of fed­eral criminal law. Because Congress has not said otherwise, we hold the government to its word," Justice Neil Gorsuch stated. Dissenting Justice John Roberts warned that the ruling would impact the government's ability to prosecute crimes and "may destabilize the governance of vast swathes of Oklahoma."
Today, China rejected the proposal for a nuclear arms discussion with the US, with Foreign Ministry spokesperson Zhao Lijian claiming the US was "neither serious nor sincere." China currently possesses the third-largest nuclear arsenal behind the US and Russia. The Chinese government faulted the US for allowing Russia to propose an extension of the New START treaty that limits the number of nuclear weapons but is set to expire in February. Although the Trump administration would like China to participate in discussions, spokesperson Lijian confirmed, "China's objection to the so-called trilateral arms control negotiation is very clear, and the US knows it very well."
The coronavirus outbreak that originated in Wuhan, China, has "severely damaged" US-China relations, President Trump stated this Friday. The US president declared that phase two of the prolonged trade deal is no longer a top priority, as the world is still recovering from the economic damage caused by the outbreak. Furthermore, the president allegedly stated that China had the ability to stop the spread of the virus but chose not to do so.
Police chiefs in Canada are asking the federal government to decriminalize recreational drug use. The Canadian Association of Chiefs of Police believes the matter should be considered a health crisis rather than a criminal offense, and reframing the act could lead to a decrease in overall drug usage, deaths, and drug-induced crimes.
According to Statistics Canada, 953,000 jobs were added to the Canadian economy in June. The total accounts for 488,000 full-time and 465,000 part-time jobs. The current unemployment rate sits at 12.3%, down from 13.7% in May. However, Statistics Canada noted that the real unemployment rate is closer to 16.3% as they did not include those who were not actively seeking employment.
US Market Closings:
Dow advanced 369.21 points or 1.44% to 26,075.30
S&P 500 advanced 32.99 points or 1.05% to 3,185.04
Nasdaq advanced 69.69 points or 0.66% to 10,617.44
Russell 2000 advanced 23.76 points or 1.70% to 1,422.68
Canada Market Closings:
TSX Composite advanced 145.18 points or 0.93% to 15,713.82
TSX 60 advanced 9.67 points or 1.03% to 945.35
Brazil Market Closing:
Bovespa advanced 871.50 points or 0.88% to 100,031.83
ENERGY:
The oil markets had a green day today:
Crude Oil increased 0.91 USD/BBL or 2.30% to 40.5300
Brent increased 0.84 USD/BBL or 1.98% to 43.1900
Natural gas increased 0.025 USD/MMBtu or 1.40% to 1.8080
Gasoline increased 0.0288 USD/GAL or 2.30% to 1.2795
Heating oil increased 0.0171 USD/GAL or 1.40% to 1.2400
The above data was collected around 15:00 EST on Friday.
Top commodity gainers: Lumber (7.41%), Cotton (2.43%), Copper (2.55%), and Canola (3.80%)
Top commodity losers: Bitumen (-2.63%), Corn (-3.14%), Ethanol (-6.45%), and Coffee (-2.87%)
The above data was collected around 15:05 EST on Friday.
BONDS:
Japan 0.02%(-0bp), US 2's 0.15% (-0bps), US 10's 0.62%(+2bps); US 30's 1.31%(-0bps), Bunds -0.46% (+3bp), France -0.13% (+1bp), Italy 1.31% (+2bp), Turkey 12.39% (+2bp), Greece 1.27% (+16bp), Portugal 0.45% (+2bp); Spain 0.44% (+10bp) and UK Gilts 0.16% (+0bp).
Italian 12-Month BOT Auction decreased from 0.014% to -0.124%