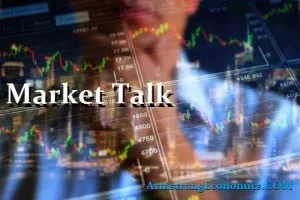 ASIA:
The UK-based Centre for Economics and Business Research (CEBR) said China's "skillful" management of Covid-19 would boost its relative growth compared to the US and Europe in coming years, and China will overtake the US to become the world's largest economy by 2028, five years earlier than previously forecast. Meanwhile, India is tipped to become the third-largest economy by 2030. China's share of the world economy has risen from just 3.6% in 2000 to 17.8% now and the country will become a "high-income economy" by 2023, the report says.
India's drugs regulator on Sunday approved for emergency use two coronavirus vaccines, one developed by AstraZeneca and Oxford University and the other by local company Bharat Biotech and a state-run institute. The decisions mark the first vaccine approvals in India, which after the United States has recorded the most infections of the novel coronavirus, and could enable the country to source vaccines locally. India is expected to start a massive immunization program within about a week, and hopes to inoculate 300 million of its 1.35 billion people free of charge in the first six to eight months of this year.
The major Asian stock markets had a mixed day today:
NIKKEI 225 decreased 185.79 points or -0.68% to 27,258.38
Shanghai increased 29.89 points or 0.86% to 3,502.96
Hang Seng increased 241.68 points or 0.89% to 27,472.81
ASX 200 increased 97.10 points or 1.47% to 6,684.20
Kospi increased 70.98 points or 2.47% to 2,944.45
SENSEX increased 307.82 points or 0.64% to 48,176.80
Nifty50 increased 114.40 points or 0.82% to 14,132.90
The major Asian currency markets had a negative day today:
AUDUSD decreased 0.00506 or -0.66% to 0.76576
NZDUSD decreased 0.00293 or -0.41% to 0.71654
USDJPY decreased 0.07 or -0.07% to 103.18
USDCNY decreased 0.04245 or -0.65% to 6.45991
Precious Metals:
Gold increased 42.25 USD/t oz. or 2.23% to 1,940.35
Silver increased 0.79 USD/t. oz or 3.00% to 27.150
Some economic news from last night:
China:
Caixin Manufacturing PMI (Dec) decreased from 54.9 to 53.0
Japan:
Manufacturing PMI (Dec) increased from 49.7 to 50.0
South Korea:
Nikkei Manufacturing PMI (Dec) remain the same at 52.9
Australia:
Manufacturing PMI decreased from 55.8 to 55.7
Singapore:
GDP (QoQ) (Q4) decreased from 42.3% to 8.7%
GDP (YoY) (Q4) increased from -5.6% to -3.8%
URA Property Index (QoQ) (Q3) increased from 0.30% to 2.10%
Indonesia:
Nikkei Manufacturing PMI (Dec) increased from 50.6 to 51.3
Inflation (MoM) (Dec) increased from 0.28% to 0.45%
Inflation (YoY) (Dec) increased from 1.59% to 1.68%
Core Inflation (YoY) (Dec) decreased from 1.67% to 1.60%
Some economic news from today:
India:
Nikkei Markit Manufacturing PMI (Dec) increased from 56.3 to 56.4
Exports (USD) increased from 23.52B to 26.89B
Imports (USD) increased from 33.39B to 42.60B
Trade Balance decreased from -9.87B to -15.71B
Australia:
Commodity Prices (YoY) increased from 2.5% to 11.7%
Hong Kong:
Retail Sales (YoY) (Nov) increased from -8.8% to -4.0%
Singapore:
Manufacturing PMI (Dec) increased from 50.4 to 50.5
EUROPE/EMEA:
The UK formally left the single market and customs union of the EU on January 1, after the two sides agreed upon a post-Brexit deal on December 24, seven days before the deadline. According to the Brexit trade and security deal, UK nationals will no longer have unrestricted freedom to work, study, start a business or live in the EU, and vice versa. However, both sides will have tariff-free and quota-free access to each other's markets.
Some EU specialist online retailers have said they will no longer deliver to the UK because of tax changes which came into force on January 1. Bicycle part firm Dutch Bike Bits said from now on, it would ship to every country in the world except the UK. The companies are angry because they now face higher costs and increased bureaucracy in order to comply with UK tax authorities. At the same time, international shipping companies, including Federal Express and TNT have said they are levying additional charges on shipments between the UK and the EU.
The major Europe stock markets had a green day:
CAC 40 increased 37.55 points or 0.68% to 5,588.96
FTSE 100 increased 111.36 points or 1.72% to 6,571.88
DAX 30 increased 7.96 points or 0.06% to 13,726.74
The major Europe currency markets had a mixed day today:
EURUSD increased 0.00394 or 0.32% to 1.22561
GBPUSD decreased 0.01289 or -0.94% to 1.35444
USDCHF decreased 0.00409 or -0.46% to 0.88097
Some economic news from Europe today:
Spain:
Spanish Manufacturing PMI (Dec) increased from 49.8 to 51.0
Swiss:
procure.ch PMI (Dec) increased from 55.2 to 58.0
France:
French Manufacturing PMI (Dec) increased from 49.6 to 51.1
French Car Registration (YoY) (Dec) increased from -27.0% to -11.8%
Italy:
Italian Manufacturing PMI (Dec) increased from 51.5 to 52.8
Germany:
German Manufacturing PMI (Dec) decreased from 58.6 to 58.3
Norway:
Manufacturing PMI (Dec) decreased from 52.0 to 51.9
Euro Zone:
Manufacturing PMI (Dec) decreased from 55.5 to 55.2
UK:
BoE Consumer Credit (Nov) decreased from -0.698B to -1.539B
M4 Money Supply (MoM) (Nov) increased from 0.7% to 0.8%
Manufacturing PMI (Dec) increased from 55.6 to 57.5
Mortgage Approvals (Nov) increased from 98.34K to 104.97K
Mortgage Lending (Nov) increased from 4.47B to 5.68B
Net Lending to Individuals increased from 3.8B to 4.1B
US/AMERICAS:
US indexes closed in the red on the first trading day of the new year. Political uncertainty, combined with a confirmed new strain of the coronavirus landing in the US, has caused volatility to pick up once again. Georgia is preparing for Senate elections tomorrow, which could give Democrats an edge in the Senate if the Republicans fail to secure at least one seat. In New York, mayor Cuomo cited a case of the new COVID variant that has caused the UK to go on a full lockdown. The course of the new year remains uncertain despite vaccine rollouts and new government relief packages.
An executive order by the Trump administration will delist three Chinese telecommunications companies from the New York Stock Exchange. China Telecom, China Unicom Hong Kong, and China Mobile will be removed from the US exchange next Monday amid national security concerns. However, Americans may still own the three delisted companies' shares if they purchase them off of Hong Kong's exchange. Investors currently holding stocks in the three companies may exchange them for stock on Hong Kong Exchanges and Clearing (HKEX), but it will not be a one-for-one transaction. For example, China Unicom states one ADS share is worth 10 Hong Kong shares, China Telecom will offer one ADS for 1000 Hong Kong Shares, and China Mobile declared one ADS is worth five Hong Kong shares. Additional companies, deemed "Communist Chinese Military Companies" by the Treasury Department, will likely be taken off US indexes as well.
Over 226 Google employees joined forces to form the Alphabet Workers Union. The newly formed union is asked full-time, part-time, temporary, and vendor workers to join their union. Currently, Alphabet has over 130,000 employees and the creation of a union could create difficulties for company executives.
A UK court denied the US the extradition of WikiLeaks founder Julian Assange citing Assange's current mental state would not permit his survival in the US justice system. Assange is wanted in the US for 17 espionage charges after releasing military and government surveillance documents online. His wife is currently pleading with President Trump to provide Assange a pardon before he leaves office. Later in the day, in a move likely to cause tension with the US, Mexican President Andrés Manuel López Obrador offered Assange asylum in Mexico.
US Market Closings:
Dow declined 382.59 points or -1.25% to 30,223.89
S&P 500 declined 55.42 points or -1.48% to 3,700.65
Nasdaq declined 189.84 points or -1.47% to 12,698.45
Russell 2000 declined 28.94 points or -1.47% to 1,945.91
Canada Market Closings:
TSX Composite advanced 94.41 points or 0.54% to 17,527.77
TSX 60 advanced 4.6 points or 0.44% to 1,039.36
Brazil Market Closing:
Bovespa declined 162.53 points or -0.14% to 118,854.71
ENERGY:
The oil markets had a mixed day today:
Crude Oil decreased 0.87 USD/BBL or -1.79% to 47.6500
Brent decreased 0.71 USD/BBL or -1.37% to 51.0900
Natural gas increased 0.051 USD/MMBtu or 2.01% to 2.5900
Gasoline decreased 0.0297 USD/GAL or -2.10 % to 1.3814
Heating oil decreased 0.0149 USD/GAL or -1.00% to 1.4691
The above data was collected around 12:15 EST on Monday
Top commodity gainers: Silver (3.00%), Rubber (3.05%), Rice (3.35%) and Bitumen (3.27%)
Top commodity losers: Palladium (-3.09%), Feeder Cattle (-2.81%), Cocoa (-1.96%), and Gasoline (-2.10%)
The above data was collected around 13:04 EST on Monday.
BONDS:
Japan 0.03%(+1bp), US 2's 0.12%(-0.002%), US 10's 0.91%(-0bps); US 30's 1.64%(+0.002%), Bunds -0.57% (+1bp), France -0.34% (+0bp), Italy 0.53% (+1bp), Turkey 12.70% (+19bp), Greece 0.63% (+0bp), Portugal 0.03% (-3bp); Spain 0.02% (-3bp) and UK Gilts 0.17% (-2bp).
US 3-Month Bill Auction decreased from 0.095% to 0.090%
US 6-Month Bill Auction decreased from 0.100% to 0.090%
French 3-Month BTF Auction increased from -0.743% to -0.620%
French 6-Month BTF Auction increased from -0.719% to -0.605%
French 12-Month BTF Auction increased from -0.692% to -0.602%