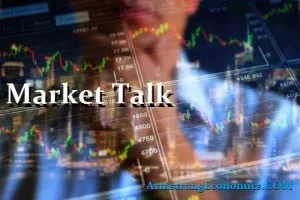 Japan was certainly the star performer today after we saw the PMI (Purchasing Managers Index) print far higher than expectations. The forecasted number was 51.9% but the release came in at 52.4 a sign that the economy is making significant sentiment in the right direction. This also comes on the heels of this similar number release in China yesterday. The Nikkei closed the day up over 2% with the currency trading around .75% weaker too. In late US futures trading all core Asian markets are better with gains of between +0.4% and +0.7%.
European inflation numbers were better than expected but failed to result in positive gains for core equity markets. Even the BOE announced today that Consumer Credit grew quicker than expected and although it helped GBP it encouraged just a small +0.2% increase in equities. It is interesting that although we are seeing some positive momentum in the data that is not producing the market activity many had wished for.
US data was also encouraging but early gains were denied yet again. Banks and Industrials are leading the way (ISM noted this yesterday) but the US Dollar may be having a dampening effect. The S+P is looking good but main concerns, amongst dealers, remains valuations. Late in the day the FED released their December minutes with much concern surrounding the market reaction to the presidential election. With much speculation discussed about aggressive fiscal expansion the markets has started to price up to three moves for this calendar year. We saw aggressive selling of the belly of the US curve yesterday with 30's recouping much of the recent losses.