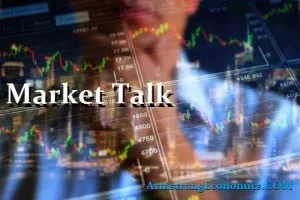 ASIA:
The coronavirus outbreak has taught the world a lesson on how much they depend on China. Ford and Toyota will stop some of their vast Chinese assembly plans for an extra week. Apple is preparing a plan to re-route their supply chains. Starbucks closed thousands of their stores and is warning of a financial crisis. China has become so crucial to the American companies that some members of the Trump administration are citing this dependence as a justification for the trade war that forced American businesses to consider shifting their factories in China to countries with better relations with Washington.
Apple will start their online sales in India starting July 2020, a source familiar with the matter told an online news agency. The iPhone maker said in August last year that it was "eager to serve [customers of India] online and in-store with the same experience and care that Apple customers around the world enjoy." Apple CEO Tim Cook will likely plan an India trip for the announcement, the source said. India, the world's second-largest smartphone market, eased sourcing norms for single-brand retailers last year, paving the way for companies like Apple to open online stores before they set up in the brick-and-mortar market.
Global sugar buyers are feeling increasingly nervous as a much-touted surge of Indian sugar exports has failed to materialize, with some mills reluctant to sell even as global prices trade near 2-1/2-year highs. Last year, the Indian government approved of a sugar export subsidy of $145.58 per tonne for the season 2019-20 to encourage some 6 million tonnes of exports to meet the global demand. International Sugar Organization has forecast a global sugar deficit of some 6 million for the season 2019-20. To counter this deficit, global buyers have been targeting Indian supplies. It is very unlikely that the Indian government's target of exporting 6 million tonnes in the current season will be met. Most industry experts say India will export 5 million tonnes.
Singapore's government has introduced telemedicine legislation as part of its upcoming Healthcare Services Act 2020. Telemedicine services have already become increasingly popular in Singapore and are expected to become a key feature of Singapore's healthcare system. Singaporeans already use smartphone apps for simple check-ins with their doctors, using text messages and video calls. However, the new law will be the overarching framework that the island nation uses to regulate this business, including to authorize the Ministry of Health to issue licenses for new services.
The major Asian stock markets had a mixed day today:
Shanghai closed
Kospi increased from 8.56 points or 0.39% to 2,185.28
ASX 200 increased 37.00 points or 0.53% to 7,031.50
NIKKEI 225 increased 163.69 points or 0.71% to 23,379.40
Hang Seng decreased 789.01 points or -2.82% to 27,160.63
SENSEX increased 231.80 points or 0.57% to 41,198.66
The major Asian currency markets had a mixed day today:
AUDUSD decreased 0.0012 or -0.18% to 0.67500
NZDUSD decreased 0.0018 or 0.27% to 0.6524
USDJPY decreased 0.0860 or 0.08% to 109.0630
USDCNY increased 0.0084 or 0.12% to 6.9696
Precious Metals:
Gold increased 11.04 USD/t oz. or 0.71% to 1,577.43
Silver increased 0.082 USD/t. oz or 0.47%% to 17.5622
Some economic news from last night:
South Korea:
Consumer Confidence (Jan) increased from 100.5 to 104.2
Indonesia:
Foreign Direct Investment (YoY) (Q4) decreased from 17.80% to 6.40%
Australia:
CPI (YoY) (Q4) increased from 1.7% to 1.8%
CPI (QoQ) (Q4) increased from 0.5% to 0.7%
CPI Index Number (Q4) increased from 115.40 to 116.20
Trimmed Mean CPI (QoQ) (Q4) remain the same at 0.4%
Trimmed Mean CPI (YoY) (Q4) remain the same at 1.6%
Weighted mean CPI (QoQ) (Q4) increased from 0.3% to 0.4%
Weighted mean CPI (YoY) (Q4) increased from 1.2% to 1.3%
Some economic news from today:
Japan:
Household Confidence (Jan) remain the same at 39.1
India:
M3 Money Supply decreased from 10.1% to 9.9%
EUROPE/EMEA:
EU parliament member, Nigel Farage gave his last words at the parliament, saying that the UK was too big to be bullied and that he will miss the "theater" and being the villain. "I am very much hoping that what Brexit does is to actually completely reshape the European project," he said. Also implying he would want the UK to help the EU in reshaping itself.
The EU and the UK have not banned Huawei from their 5G network against US wishes. The EU has tried a risk mitigation approach to implementing the network. "Through the toolbox, the Member States are committing to move forward in a joint manner based on an objective assessment of identified risks and proportionate mitigating measures," the EU stated via a press release. Meanwhile, US Secretary of State Mike Pompeo has urged for the UK to reconsider thier decision, as the US will need their allies on a trusted network in order to share sensitive information.
An Isreali newspaper has called for Hakan Fidan, head of the Turkish National Intelligence Organization, to be next in line for assassination after Iranian General Soleimani after labeling Fidan as his twin.
Turkish president Erdogan has complained that Russia is not abiding by their agreement with involvement in Syria, suggesting they are causing conflict there.
The major Europe stock markets had a green day today:
CAC 40 increased 29.07 points or 0.49% to 5,954.89
FTSE 100 increased 2.88 points, or 0.04% to 7,483.57
DAX 30 increased 21.31 points or 0.16% to 13,345.00
The major Europe currency markets had a mixed day today:
EURUSD decreased 0.00174 or -0.16% to 1.10046
GBPUSD decreased 0.0009 or -0.07% to 1.30150
USDCHF increased 0.0010 or 0.10% to 0.9740
Some economic news from Europe today:
UK:
Nationwide HPI (YoY) (Jan) increased from 1.4% to 1.9%
Nationwide HPI (MoM) (Jan) increased from 0.1% to 0.5%
Germany:
German Import Price Index (MoM) (Dec) decreased from 0.5% to 0.2%
German Import Price Index (YoY) (Dec) increased from -2.1% to -0.7%
GfK German Consumer Climate (Feb) increased from 9.7 to 9.9
France:
French Consumer Confidence (Jan) increased from 102 to 104
Spain:
Spanish Retail Sales (YoY) (Dec) decreased from 2.5% to 1.7%
Italy:
Italian Business Confidence (Jan) increased from 99.3 to 99.9
Italian Consumer Confidence (Jan) increased from 110.8 to 111.8
Italian PPI (MoM) (Dec) increased from -0.3% to 0.0%
Italian PPI (YoY) (Dec) increased from -2.6% to -2.1%
Swiss:
ZEW Expectations (Jan) decreased from 12.5 to 8.3
Euro Zone:
M3 Money Supply (YoY) (Dec) decreased from 5.6% to 5.0%
Loans to Non Financial Corporations (Dec) decreased from 3.4% to 3.2%
US/AMERICAS:
The Federal Reserve voted to maintain the benchmark rate between 1.5% to 1.75%. This is the second consecutive meeting that the Federal Reserve opted to hold rates. The central bank noted that inflation remains below their 2% target, and noted that the bank would allow inflation to exceed the 2% level need be. "We wanted to underscore our commitment to 2% not being a ceiling, to inflation running symmetrically around 2% and we're not satisfied with inflation running below 2%," Federal Reserve Chairman Jerome Powell stated. The central bank said that they will continue to monitor the Wuhan coronavirus as it unfolds, as the spread is causing some doubt in annual global economic growth.
President Donald Trump officially signed the USMCA trade deal today, citing it "a colossal victory for our farmers, ranchers, energy workers, factory workers and American workers in all 50 states." President Trump went as far as claiming the victory was his reasoning for entering politics. "It's probably the No. 1 reason that I decided to lead this crazy life that I'm leading right now as opposed to that beautiful, simple life of luxury that I lived before this happened," Trump said during the signing ceremony. Canada now must sign off on the agreement for it to go into effect.
The Pentagon announced that 50 US military personnel were injured after Iran's attack on a US military base in Iraq. Initially, the Pentagon stated that no US military personnel were harmed before raising the number to 11, then 34, and now 50. "A lot of these symptoms are late-developing. They manifest over time," explained Defense Department spokesperson Jonathan Hoffman.
US Market Closings:
Dow advanced 11.6 points or 0.04% to 28,734.45
S&P 500 declined 2.84 points or -0.09% to 3,273.40
Nasdaq advanced 5.48 points or 0.06% to 9,275.16
Russell 2000 declined 9.09 points or -0.55% to 1,649.22
Canada Market Closings:
TSX Composite advanced 10.87 points or 0.06% to 17,511.75
TSX 60 declined -0.32 of a point or -0.03% to 1,044.82
Brazil Market Closing:
Bovespa declined 1,094.14 points or -0.94% to 115,384.84
ENERGY:
The EIA reported a build in inventories today of 3.5 million barrels; the price of oil was flat with WTI moving down slightly and Brent up. Meanwhile, OPEC+ has agreed to extend their cull of production until June this year.
The oil markets had a mixed day today:
Crude Oil decreased 0.36 USD/BBL or -0.67% to 53.2159
Brent increased 0.15 USD/BBL or 0.25% to 59.5393
Natural gas decreased 0.0353 USD/MMBtu or -1.85% to 1.8734
Gasoline increased 0.0193USD/GAL or 1.27% to 1.5354
Heating oil decreased 0.02 USD/GAL or -1.16% to 1.7017
Top commodity gainers: Ethanol (3.37%), Rubber (2.69%),Palm Oil (4.83%), and Gasoline (1.27%)
Top commodity losers: Natural Gas (-1.85%), Coffee (-2.86%), Lean Hogs (-3.53%), and Wheat(-1.57%)
The above data was collected around 16.30 EST on Wednesday.
BONDS:
Japan -0.03%(+1bp), US 2's 1.42% (-4bps), US 10's 1.59%(-5bps); US 30's 2.05%(-5bps), Bunds -0.38% (+4bp), France -0.12% (-3bp), Italy 0.97% (-6bp), Turkey 9.94% (-8bp), Greece 1.18% (-50bp), Portugal 0.30% (+1bp) Spain 0.30% (+1bp) and UK Gilts 0.52% (-4bp).
Germany 5-Year Bobl Auction increased from -0.600% to -0.590%
Italian 6-Month BOT Auction decreased from -0.221% to -0.355%