Blog/Market Talk
Posted May 31, 2016 by Martin Armstrong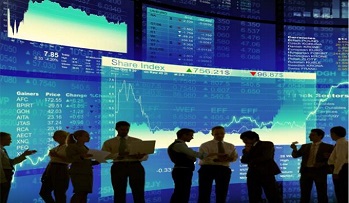 All the Asian indices performed well today and mainly off the back of the rumors that China -Shares are to be included in the MSCI soon. These were only rumors but we did see a 3.3% rally on the beck of the story. Also, on the back of a better than expected Japan Industrial Output (+0.3% against an expected -1.5%) the Nikkei rallied almost 0.9% whilst the Hang Seng joined the party with a matching 0.9% rally. In late US trading the Nikkei futures have lost all of today's cash gains and are currently trading 1% lower.
Despite a positive opening couple of hours for FTSE it was not long before it too joined other core markets moving lower. DAX, CAC, FTSE all closed around 0.6% lower while IBEX lost 0.9% on the day. We have a lot on the horizon this week from ECB and OPEC to Eurozone Retail Sales and US Employment Report. Deutsche Bank reported that they may not make a profit in 2016 (shares fell 2% as a result) but dealers tended to focus on the quote that they "might" resolve some of its litigation issues over the summer! Late in the European session we heard the ICM poll in The Guardian has the BREXIT camp ahead by a small margin which hit both stocks and GBP while providing another boast for the USD.
Stocks opened weak in early futures trading and then accelerated that decline after the cash market opened. The DOW was the worst performer for the majority of the session with stocks down 1% at one stage. The broader S&P and NASDAQ managed to scrap into the positive by the close. Towards the close rumors of BREXIT polls reversing recent moves had a huge impact on Cable, pushing sterling 1.2% lower as investors moves out.
Given Janette Yellen's address of late last week the bond market remains nervous despite a lower equity market. The US 10yr note closed almost unchanged yielding 1.84%. 2;s did manage a bit of a bid closing 2bp lower at 0.88%. This closes 2/10 at +96bp. In Europe the nerves remain but the BREXIT news was a little late for European fixed-income players and so we will have to await tomorrows open before we see the reaction from the peripheral markets. 10yr Bund closed 0.14%; (closes US/Germany +170bp). Italy 1.35%, Greece 7.08%, Turkey 9.65%, Portugal 3.03% and UK Gilt 10yr closes 1.43%.