Blog/Market Talk
Posted Jun 1, 2016 by Martin Armstrong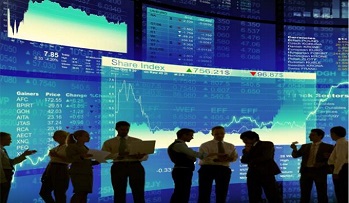 As rumored, Japan's PM Mr. Abe announced today that the Sales Tax increase is to be delayed for the second time. This will very likely have an impact on Ratings Agencies who will be waiting more details in regards to any change on fiscal impacts and their possible reaction. As a result the JPY moved stronger – touching an intraday high of 109.04 as the Nikkei cash closed down 1.6%. In late US futures trading the Nikkei has lost an additional 0.65%. China PMI was almost unchanged but most of the day was speculating over the possible MSCI inclusion and the effects thereof. HSI drifted in quiet trading awaiting further confirmation of the trend.
BREXIT remains one of the top discussion points still in Europe and that is very unlikely to change until after the vote (June 23rd). From the open GBP was under pressure and that did not change for the rest of the day. Falling over 1% we saw a low of 1.4385 before a little bit of book-squaring at the end of the day took us back above 1.44. FTSE was off over 1% but managed to close just -0.65% lower. DAX and CAC also closed around that level. IBEX lost 1.3% as banks and miners suffered most of the pressure after Spain's Manufacturing Sector slowed in May compared to April data – Banco Popolare and Banca Popolare di Milano were both down around 3.5% each.
After a very shaky start to the US market with stocks nearly 0.7% down the market managed a recovery which resulted in all indices closing higher on the day. The mood was helped mid-session when the ISM Manufacturing data released better than expected. ISM Manufacturing PMI was expected at 50.4 but was released at 51.3 whilst Prices Paid expected at 59.8 came in at 63.5. Still, we have lots more data tomorrow along with the ECB meeting as so there is plenty to play for.
US Bond Market resumed the curve flattening theme today with 2's losing 2bp (last seen 0.9%) while 10yr notes closed 1.84%. That puts 2/10 at +94bp. In Germany the market is still happy Mr Draghi accepts most of its bonds and is actually searching around for more paper to deposit. 10yr Bund closed 0.135% closing the US/Bund spread at +170.5bp. Italy closed 1.38% (+3bp), Greece 7.12% (+3bp), Turkey 9.66% (+1bp), Portugal 3.09% (+6bp) and UK Gilt 10yr at 1.37% (-5bp).