Blog/Market Talk
Posted Mar 16, 2016 by Martin Armstrong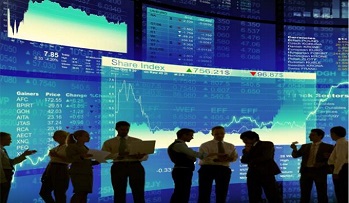 Asia closed mixed in a session dominated by central bank thinking and with the uncertainty of holding recent gains. The BOJ was vocal only in that they stated it was too early still to monitor the effects of the recent negative move. The JPY returned to previous highs and in late US trading Nikkei futures have dropped a further 0.8% while the currency trades with a 112 handle. Having spent the majority of the day in the negative territory, China managed a recovery that has accelerated by an additional 0.2% into the close.
Europe was negative across the board with sentiment a worrying concern, one dealer commented. Today was a reasonably quiet day so given we have the FED decision imminent, UK Budget on 16th and more data to be released on Thursday, markets will have plenty to play with later. Eurozone saw employment release, in line. The US had numbers that were not too much to get excited about and so the markets are happy to wait until the real news hits.
In the US, retail sales saw a hefty revision to the January number which unsettled markets. By the close we were small changed, so we await the FED announcement.
Gold continued its decline with the price dropping a further 1% to close $1233, low of the day was $1225.We have seen the price drop nearly $60 (from $1283) as money has moved out of safe-havens and back into more speculative emerging markets, dealers reported.
In currency markets the main mover was GBP which lost over 1% today as nerves return ahead of the budget and as BREXIT vote gains coverage. In China we heard of the possible introduction of a transfer tax on foreign exchange transactions. The details are very sketchy but when we hear more we will pass it on. You can guarantee this will probably be new news to the IMF also!
US Bond market was also quiet with 10's closing higher by just 1bp at 1.97%. 2's also gained 1bp to close 0.965% – an almost unchanged 2/10 curve. In Germany the 10yr Bund closed 0.315% so the spread US/Germany closed +165.5bp. Italy 10yr closed 1.36% (+6bp), Greece 8.46% (+5bp), Turkey 9.99% (+11bp) and UK Gilt 10yr closed 1.53%.