Blog/Market Talk
Posted Feb 29, 2016 by Martin Armstrong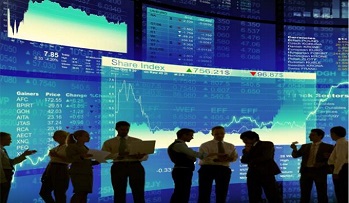 All core Asian markets traded heavy by the close of business – it was hopeful that Japan was to be the exception – sadly, that was not to be the case! Although the Nikkei was higher for the majority of the day in the final ninety minutes it too was sold and closed down 161 points (-1%). Neither Shanghai nor Hang Seng ever looked close to trading in the green with both eventually closing down 2.89% and -1.3% respectively. PBoC set the Yuan rate a little weaker again today at 6.5452 mid-point, whilst also stressing there is no need for a markedly weaker Yuan. A little bit of domestic news; we heard rumours that China were in the process of firing 1.8mio steel workers and also talk that the property market around Shenzhen had risen recently by as much as 40% recently.
Having seen such a weak close for Asian equities it really was not much of a surprise to see Europe opening weaker also and by mid morning most core markets were down between -1.5 and 2%. Eurozone inflation data expected at 0% came in at -0.2% which obviously hit both stocks and currency. However, at the same time the Chinese announced they cut the RRR by 0.5%. This comes just as the G20 members were still on the plane on their way home. The fact they cut, yet left rates unchanged, implies they are concerned that would apply additional pressure of the FX rate. So, rumours are they are concerned about confidence and are therefore being proactive ahead of bigger economic data (yet to be released) and so are playing it cautious. Core European markets loved this news and spent the rest of the afternoon regaining the mornings losses. DAX, and FTSE closed unchanged whilst CAC and IBEX closed around 1% higher. In the US cash markets have had a comparatively smoother ride in the morning session but month end closing reversed all that and in the last 30minutes were trading 100 points lower. In late US trading Asian futures (China 300 and HSI) have bounced around 1% as a result of the Chinese cut in the reserve ratio requirement.
Gold has had another good day (rallying $17) to close a healthy +17% return for the month. It closed at the $1234 level electing a Monthly Bullish at the $1207 level leaving the potential to still rally to reach our first target resistance at 1309 and 1365 area. Oil also rallied 3% today to finally close the month small down but still down 45% YoY and down 13% YTD.
US Treasuries rallied today with the curve flattening 2/10 by 2bp to close at 94BP. 2's appeared to be anchored, given Fridays data but also will play nervous ahead of ADP and Fridays employment data. Europe fully expects the ECB to play extend at next weeks meeting which continues to aid core and peripheral markets. German 10's closed this evening at 0.11BP (closing the TY/RX spread at +162BP. Italy 10's closed 1.42% (-5BP), Greece 10's 9.93% (-7BP), Turkey 10.27% (-11BP) and UK Gilt 10yr closed 1.33% (-6BP).