Blog/Market Talk
Posted Feb 25, 2016 by Martin Armstrong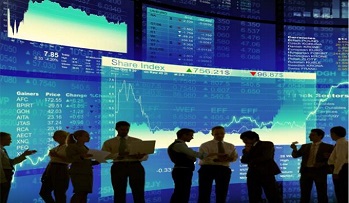 When we left the Asian and European session you could not give equities away, and this evening everything has seen an about change! No, for us this is confidence and the devil you know pitted against the devil you do not. The USD has been the key achiever across all time zones and although it may be stretched at times it will always return. In Asia, we saw a mixed session with Shanghai finally making ground against both the Nikkei and HSI. All core European markets found it heavy going today. With oil prices hitting an almost 4% decline closely followed with a 1% hit for the euro and cable, it is not a surprise we saw a 2% decline across the board. BREXIT was the main talking point with GBP passing hands quicker than a hot potato. Markets feel extremely nervous and a declining oil price does not restore confidence. Miners remain the leaders with some stocks (Glencore and Anglo Amer) closing nearly 10% lower on the day.
In the U.S., we saw weaker prices with the Dow off over 250 points at one stage. However, all was not lost and there was a bounce in the price of oil after the Venezuelan oil minister declared he did not believe the oil glut would continue and that producing countries would eventually work together to restore confidence. Also, the DOE weekly crude was about half the number expected. The bounce in oil later in the day was a huge relief to many and, from a 4% drop, we eventually closed up 1.5% higher. A healthy bounce across the board saw Dow, S&P, and NASDAQ all off their lows to close up on the day.
Gold saw the reverse roller coaster ride having seen daily gains of around $30 ($1252 intraday high) we eventually closed with small gains at $1226. Fixed-income benefitted again but that was also not to last. U.S. 10s traded as low as 1.65% intraday only to close almost unchanged at 1.74%. By the close and after the rally had settled-back the curve eventually closed small changed with 2/10's at +100bp. Germany 10s closed 0.15%, taking the spread to +159bp. Italy 10yr closed 1.53% (+1bp), Greece closed 10.30% (+3bp), Turkey 10.54% (+8bp), and finally UK Gilt 10yr closed 1.36% (-7bp).
Overnight the markets remain jumpy but confidence has probably been restored for the European open if Asia behaves. Tomorrow we have small data; Italian Industrial Orders early, UK Mortgage approvals, and they are closely followed by German long bond tap of DBR 2.5% 2044's at 10:30 AM (London time).