Blog/Market Talk
Posted Feb 22, 2016 by Martin Armstrong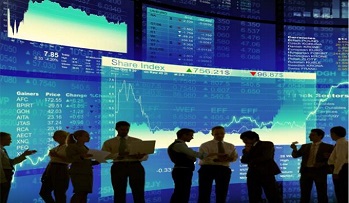 After a slightly nervous start to the Asian trading day all core equity markets made solid gains of between 1 and 2%. A slight comfort was assumed in China after PBOC Governor Zhou claimed the renimbi is balanced but then made ground on the news that the head of the regulatory body was changing. The Shanghai market closed up over 2% with the Hang Seng index up 1%. The Nikkei recovered the 16k benchmark closing up 144 points.
In Europe all the talk focused on the news over the weekend that the BREXIT vote and date had been announced. As soon as trading opened in Asia the balance trade was on (lower currency higher equities). All core indices rallied as both the euro and Sterling were sold. DAX, CAC and FTSE all closed around 2% higher on the day. Miners and energy performed whilst HSBC (-1%) and Bovis (-4%) dragged FTSE lower. Oil was supportive but the news appeared late that International Energy Agency stated production could fall by as much as 600k bpd. Initially, prices jumped 8% at one stage supporting an already hyped stock market. By the close of cash the DOW, S&P and NASDAQ were all up around 1.4% on the day.
Given the confident rally in global equity markets, we saw profit taking in gold (-1.5%) and also sellers in the US Treasury market. US 10yrs traded in a tight 1.74 – 1.78% range closing around mid-range at 1.76%. Italy 10yr closes 1.52% (-4bp), Greece 10yr 10.28% (+28bp), Turkey 10's 10.52% (-12bp) and UK 10yr Gilt 1.39% (-2bp).
Markets have a fairly quiet Tuesday, with just German GDP (unchanged 0.3% estimated) and later US Consumer Confidence (97 estimated) but it will be anything but quiet on the BREXIT front! Sterling lost 1.8% against the USD today whilst the Euro gave back 1%; helping to close the DXY 0.9% higher at 97.45. There are already rumors that the ratings agency will not look favorably if the voting poles appear to be swaying towards an exit outcome. The one thing markets do not like is uncertainty and this will unnerve ratings agencies also! We can expect more of the same for the next two months with both sides airing fears of perpetual doom.