Blog/Market Talk
Posted Feb 19, 2016 by Martin Armstrong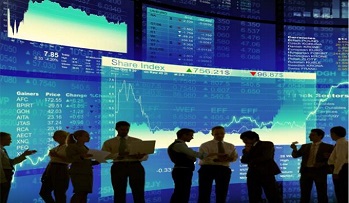 A very welcome quiet Friday after another volatile week for Asian markets but at least this one has been positive for the Nikkei. Closing down today (-1.3%) as dealers continue to question the BOJ's drastic monetary policy (despite rumors of agree officials attempting to silence the media) but the Nikkei has closed up almost 7% on the week. There are rumors that officials are requesting a more upbeat assessment of the economy in an attempt to change the mood of the populous! One has to question if it would not be easier to chance another direction, having seen no improvement for the past 25 years. China and HSI also closed small changed despite an unclear trading direction.
In Europe, most dealers were awaiting the result of the BREXIT talks as it was understood to break ahead of lunchtime. Then, the talk was for a press conference mid afternoon, then delayed until dinner. Late this evening we are still waiting news but we have seen GBP make small headway throughout the day to close 1.4360 (+0.2%). UK Retail Sales also claiming some of that coo dose (estimated 3.6% actual 5.2%). All core European indices had the same trading pattern this Friday – opening at the days highs only to close at the days lows. Between them they all returned losses of around -0.6%, IBEX closed weaker at -1.2%. Oil was again the excuse dealers used as we saw the price decline around 3.5% today.
The US markets were under a little pressure at the open but spent the reminder of the day attempting to recover, which in all fairness they did reasonably well. The DOW and S+P closed small lower whilst the NASDAQ closed up +0.4%. It does not sound all that but when considering that oil was selling-off most of the US afternoon trading, it is quite a result. The Dow closed positive for now on the close of our weekly models leaving support at 16170 for next week with resistance starting at the 16525 level.
Gold traded in a narrow range (having seen over $40 spread on Thursday) and managed to close a little under the days high. At $1230 dealers are questioning if we see a continuation of this weeks rally for next week. On our model, gold closed weak and support now becomes critical at the 1170 level down to 1160. The key overhead number will be 1220 as the pivot point for the week. Opening beneath this level will signal this become resistance.
In the bond markets we equally saw a quiet end to the week. With US 10's closing at 1.75% this is only little changed from Thursdays close. The German bunds saw even more support as dealers are fearful of weekend press and so we see the 10yr Bund close 0.21%. Italy 10yr closes 1.56% (+1bp), Greece closes 10.25 (+8bp), Turkey 10's 10.64% (+6bp) and Gilts 1.41% (-3bp).