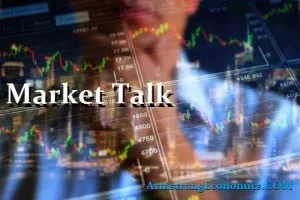 ASIA:
China's Hubei province reported its lowest number of new coronavirus cases since January. This gives officials hope that the outbreak may be approaching its peak even as experts remain wary about its spread outside of China. Confirmed cases of the coronavirus have risen to almost 45,000 and deaths rose to 1,115 by February 11, 2020.
US defense major Boeing is considering offering its F-15EX fighter jets to the Indian Air Force (IAF) and has sought a license from the US authorities for a possible export to India. The move is seen as an attempt by Boeing to bag an $18 billion contract by IAF to procure 114 fighter jets. Boeing has already announced that it was ready to set up manufacturing facilities for its F/A-18 Super Hornet aircraft if it bags the IAF contract.
Indian automaker Mahindra & Mahindra will invest $423 million to turnaround its struggling South Korean unit Ssangyong Motor Co and make it profitable by 2022, a senior company executive told reporters in Mumbai on Tuesday. Ssangyong, which builds sport-utility vehicles (SUVs), was expected to break even in 2019. However, things started reversing last year due to a slowing global economy and a shift in its domestic market to petrol-fuelled cars from diesel, said Pawan Goenka, managing director at Mahindra & Mahindra.
The major Asian stock markets had a green day today:
NIKKEI 225 increased 175.23 points or 0.74% to 23,861.21
Shanghai increased 25.22 points or 0.87% to 2,926.90
Hang Seng increased 239.78 points or 0.87% to 27,823.66
ASX 200 increased 32.90 points or 0.47% to 7,088.20
Kospi increased 15.26 points or 0.69% to 2,238.38
SENSEX increased 349.76 points or 0.85% to 41,565.90
The major Asian currency markets had a green day today:
AUDUSD increased 0.0020 or 0.30% to 0.6741
NZDUSD increased 0.0056 or 0.87% to 0.64630
USDJPY increased 0.1760 or 0.16% to 110.0140
USDCNY increased 0.0036 or 0.05% to 6.9720
Precious Metals:
Gold increased 0.73 USD/t oz. or 0.05% to 1,569.37
Silver decreased 0.1267 USD/t. oz or -0.72% to 17.5025
Some economic news from last night:
Australia:
Westpac Consumer Sentiment (Feb) increased from -1.8% to 2.3%
New Zealand:
RBNZ Interest Rate Decision remain the same at 1.00%
Credit Card Spending (YoY) increased from 2.9% to 4.2%
Electronic Card Retail Sales (YoY) (Jan) increased from 3.9% to 4.2%
Electronic Card Retail Sales (MoM) (Jan) increased from -0.9% to -0.1%
Japan:
M2 Money Stock (YoY) increased from 2.7% to 2.8%
M3 Money Supply (Jan) increased from 1,830.8T to 1,833.4T
South Korea:
Unemployment Rate (Jan) increased from 3.7% to 4.0%
Some economic news from today:
Japan:
Machine Tool Orders (YoY) decreased from -33.5% to -35.6%
Singapore:
Retail Sales (YoY) (Dec) increased from -4.2% to -3.4%
Retail Sales (MoM) (Dec) decreased from 0.2% to -1.0%
India:
M3 Money Supply increased from 9.9% to 10.2%
CPI (YoY) (Jan) increased from 7.35% to 7.59%
Cumulative Industrial Production (Dec) decreased from 0.60% to 0.50%
Industrial Production (YoY) (Dec) decreased from 1.8% to -0.3%
Manufacturing Output (MoM) (Dec) decreased from 2.7% to -1.2%
EUROPE/EMEA:
The European Parliament has agreed upon the first draft of the trade deal with the UK. Analysts are calling the mandate a tough stance by the EU, enforcing that any deal must adhere to EU rules on climate change and gender inequality amongst other topics.
Meanwhile, the EU has added the Cayman Islands as a blacklisted safe haven, potentially crippling the hedge fund industry that has investment management companies in the EU. Turkey was due to be blacklisted due to transparency laws, but has now been given an extended timeframe to get their affairs in order to meet the EU standards.
Germany has followed the UK in enabling Huawei access to deploy 5G networks. However, as with the UK, they will have restricted access.
The US Senate is expected to pass a war power resolution that will limit the president's power to engage in war with Iran. A congress member said it should be voted on by the Congress if the country goes to war. Meanwhile, President Trump urged voters to vote against the bill as it will show weakness to Iran.
The major Europe stock markets had a green day today:
CAC 40 increased 49.98 points or 0.83% to 6,104.73
FTSE 100 increased 34.93 points, or 0.47% to 7,534.37
DAX 30 increased 121.94 points or 0.89% to 13,749.78
The major Europe currency markets had a mixed day today:
EURUSD decreased 0.00421 or -0.39% to 1.08769
GBPUSD increased 0.0010 or 0.08% to 1.2965
USDCHF increased 0.0020 or 0.21% to 0.9777
Some economic news from Europe today:
Euro Zone:
Industrial Production (YoY) (Dec) decreased from -1.7% to -4.1%
Industrial Production (MoM) (Dec) decreased from 0.2% to -2.1%
US/AMERICAS:
Wall Street maintained its bullish momentum this Wednesday after all three major US indexes peaked to new highs. The Dow rose to 29,551.42, led by strong performances from UnitedHealth (4.36%), Nike (2.98%), and Walgreens (2.79%). Interpublic Group helped the S&P 500 reach 3,379.45 today after gaining 7.44%, followed by Anthem (5.75%), and Gap (4.71%). The Nasdaq rose to 9,725.96, pushed higher by MercadoLibre (7.40%), Micron Technology (3.53%), and Align Technology (3.46%).
After slashing rates three times during 2019, the Federal Reserve is less poised to handle a recession if one were to arise. Federal Reserve Chairman Jerome Powell noted that the central bank will resort to buying government bonds "aggressively should the need arise to do so."
Powell pointed to the troubled US healthcare system, stating Americans are "effectively spending and getting nothing." Powell noted that the US spends 6% to 7% of GDP more than other first-world countries on healthcare. "It's no secret: It's been true for a long time that with our uniquely expensive healthcare delivery system and the aging of our population, we've been on an unsustainable fiscal path for a long time," Powell testified. The issue of healthcare will be a hotly debated topic during this year's presidential debate.
Last night, Bernie Sanders walked away as the victor of the New Hampshire Democratic primary. The results are still coming in, but so far Sanders holds 25.8% percent of the vote and 9 delegates, slightly edging Pete Buttigieg who holds 24.4% of the vote and also 9 delegates. Klobuchar redeemed herself last night, securing 19.7% of the vote and 6 delegates. Former favorite Joe Biden holds a distant fourth slot after Elizabeth Warren (9.3%) with only 8.4% of the people voting in his favor.
Treasury Secretary Steven Mnuchin admitted that the coronavirus stemming from China will likely have some impact on the US economy. However, Mnuchin said he does not expect that effect to last beyond 2020. Yesterday, Fed Chairman Jerome Powell stated it is too early to understand the extent of the coronavirus' impact on the economy.
US Market Closings:
Dow advanced 275.08 points or 0.94% to 29,551.42
S&P 500 advanced 21.70 points or 0.65% to 3,379.45
Nasdaq advanced 87.02 points or 0.90% to 9,725.96
Russell 2000 advanced 11.86 points or 0.71% to 1,689.38
Canada Market Closings:
TSX Composite advanced 55.74 points or 0.31% to 17,832.85
TSX 60 advanced 4.12 points or 0.39% to 1,064.59
Brazil Market Closing:
Bovespa advanced 1,303.52 points or 1.13% to 116,674.13
ENERGY:
On the back of a heavy build in inventories, according to the EIA report, the positives from the slowdown of the coronavirus helped push crude up more than 3%.
The oil markets had a green day today:
Crude Oil increased 1.33 USD/BBL or 2.66% to 51.1940
Brent increased 1.82 USD/BBL or 3.37% to 55.9411
Natural gas increased 0.0514 USD/MMBtu or 2.87% to 1.8386
Gasoline increased 0.0587 1USD/GAL or 3.86% to 1.5777
Heating oil increased 0.0419 USD/GAL or 2.56% to 1.6788
Top commodity gainers: Gasoline (3.86%), Brent (3.37%), Natural Gas (2.87%), and Bitumen (2.83%)
Top commodity losers: Orange Juice (-1.61%), Rubber (-0.83%), Platinum (-0.83%), and Silver (-0.72%)
The above data was collected around 14.08 am EST on Wednesday.
BONDS:
Japan -0.04%(+2bp), US 2's 1.44% (+2bps), US 10's 1.63%(+4bps); US 30's 2.09%(+4bps), Bunds -0.38% (+1bp), France -0.14% (+1bp), Italy 0.92% (-5bp), Turkey 10.88 % (-22bp), Greece 0.98% (-59bp), Portugal 0.27% (-0bp) Spain 0.31% (+4bp) and UK Gilts 0.61% (+4bp).
Germany 10-Year Bund Auction decreased from -0.250% to -0.380%
Italian 12-Month BOT Auction decreased from -0.242% to -0.319%
US 10-Year Note Auction decreased from 1.869% to 1.622%