Blog/Market Talk
Posted Dec 8, 2015 by Martin Armstrong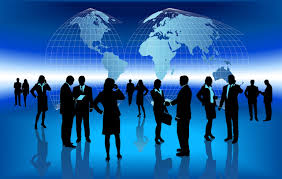 China's trade surplus did not live up to expectations, and as a result, we saw weaker prices across all major Asian indices. Shanghai and HSI were both down around 1.5% whilst the Nikkei lost only 1%. The Nikkei did attempt to lead the pack when Q3 GDP saw a small recovery, but when the mood within the region is negative it needs more than a 1% beat against an 0.8% expectation to achieve that.
Europe stood no chance, having missed the sell-off yesterday; even if Asian had been positive it would have had its work cut-out. So, Europe opened lower and traded that way the rest of the day. All major core markets were between 1.5% and 2% lower on the day. It is probably no surprise that it was the miners that led the markets lower.
In the U.S., we suffered the worst of the losses early in the session when the Dow was down around 245 points. By the close of the day, the NASDAQ managed to climb back into positive territory whilst the Dow and S&P found that challenge just a step too far, closing down -150pts (-0.90%) and S&P -12pts (-0.63%).
The bond market started reasonably busy early in the day but soon died by the time traders were on their second cup of coffee. The curve in the U.S. flattened again but only by a smidgeon (1bp 2/10s) and was last seen at +129bp (2s at 0.93% and 10s 2.22%). The spread 10yr U.S. /Germany closed +165bp and at 5yr it closed at +173bp (U.S. 5yr at 1.66% and Germany at -0.07%). Dealers expressed their surprise to me that with Brent also breaking the $40 market today that the bond markets did not make more of the news! It was obviously left to the equity markets to trade on the news.