Blog/Market Talk
Posted Dec 8, 2016 by Martin Armstrong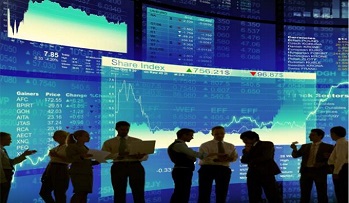 The Nikkei closed today at its highest level for the year which included a well behaved Yen. Closing up +268 points (+1.45%) certainly puts it in good shape for the year end rally. Shanghai and Hang Seng were mutually off-set (+0.2%/-0.2%) with many just waiting for the ECB rate decision and being led by the bond market. As that was the key talking point lets just move on to that now.
The ECB managed to surprise the market today after it announced the possible tapering of the amount of monthly purchases it takes from the market from €80bn to €60bn beginning March 2017. Bonds were drifting lower (in price) into the announcement but this really did shake dealers around the world as we saw aggressive selling of all bonds;10yr Treasuries took a hit with yields climbing from 2.34% to 2.41%. Bunds traded from 0.35% to 0.44% on the news. As the news conference continued we heard additionally that they may reduce the tenor of these purchases from 2yrs down to 1yr. the one sentence that seemed to escape the limelight was, "The risk for deflation has largely disappeared". If you were to put that with the €20bn reduction and that leaves bonds extremely vulnerable. Prices did recover into the close on both sides of the Atlantic but the bond market trades nervous for sure. The EURO lost over 1.25% today bringing it back towards the fearful 105.50 level.
Equity markets in Europe reflected the growing optimism by producing yet another strong performance. IBEX was over 2% better, the DAX and FTSE MIB both finished around 1.7% firmer with CAC up 0.9% and FTSE +0.45%. It will be interesting to see how these markets perform next week after the announcement by the Federal Reserve. US stocks set yet more records ever since the election vote. Initial Claims today were roughly in-line but the cash sitting on the side-lines has decided to move, it would appear. All cores closed between +0.25-0.45% higher on the day.
10yr US closed 5bp higher at 2.40% steepening 2/10 by 4bp (2's closed 1.10%). In Germany 10's recouped much of its losses to close 0.38%, closing the US/Germany spread at +202bp. Italy 10's closed 1.99% (+11bp), Greece 6.53% (-2bp), Turkey 10.90% (+13bp), Portugal 3.70% (+23bp) and UK Gilts 1.38% (+2bp).