Blog/Market Talk
Posted Dec 7, 2015 by Martin Armstrong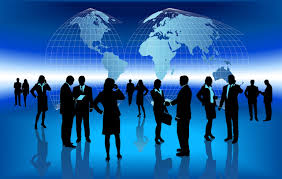 Asia saw a mixed session with prices marginally lower, but not too much to write home about. It was not until Europe opened that we started to see a pick-up in volatility that provided dealers with something to talk about.
The oil and energies market provided the discussion point with TWI, Brent, and Nat-Gas all falling between 5% and 6% on the day. We have not seen WTI close this low since early 2009. Obviously, this sell-off resulted in energy stock declines in the states (non-surprisingly led by Exxon and Chevron), the result of which saw DOW futures lower by 200 points just ahead of the opening.
Stocks managed to close in positive territory in Europe (DAX +1.2% and CAC +0.9%) but well off their intraday highs. Gold was another commodity that suffered a heavy day closing day over 1.1% at $1073.
Again, we saw more flattening in the U.S. bond market as 10s and bonds (30yr) rallied an additional 2BP against 5 years. 30yrs are again under the psychological 3% barrier, closing at 2.96%. Meanwhile, the spread U.S./Germany at 10yr closed +162BP, whilst the 5yr closed +174BP.
In the currency markets, the USD made ground against most majors closings by 0.4-0.7% better against the GBP and euro respectively. Given the weakness in oil, the Russian Ruble lost close to 1% with the last trade seen just under the 70 level.