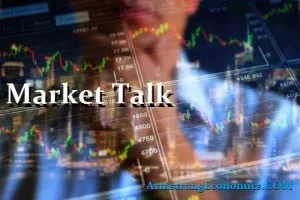 ASIA:
China's economy is growing stronger after the country posted a $75.4 billion trade surplus in November. Exports from China have risen 21.1% YoY, and was pushed especially by US consumers (46% increase) despite tariffs and muddled relations.
US Secretary of State Mike Pompeo announced today that the US will sanction 14 top Chinese officials over the nation's security law imposed in Hong Kong. "Beijing's unrelenting assault against Hong Kong's democratic processes has gutted its legislative council, rendering the body a rubber stamp devoid of meaningful opposition," Pompeo stated. Pompeo further stated that China "effectively neutered the ability of the people of Hong Kong to choose their elected representatives in keeping with the Joint Declaration and Basic Law." The announcement follows the visa restrictions imposed on top Chinese government officials who are affiliated with the United Front Work Department. China is expected to retaliate with similar sanctions and has previously warned the US not to become involved in their handling of Hong Kong.
The major Asian stock markets had a mixed day today:
NIKKEI 225 decreased 203.80 points or -0.76% to 26,547.44
Shanghai decreased 27.98 points or -0.81% to 3,416.60
Hang Seng decreased 329.07 points or -1.23% to 26,506.85
ASX 200 increased 40.90 points or 0.62% to 6,675.00
Kospi increased 13.99 points or 0.51% to 2,745.44
SENSEX increased 347.42 points or 0.77% to 45,426.97
Nifty50 increased 97.20 points or 0.73% to 13,355.75
The major Asian currency markets had a mixed day today:
AUDUSD increased 0.00191 or 0.26% to 0.74474
NZDUSD increased 0.00184 or 0.26% to 0.70586
USDJPY decreased 0.2 or -0.19% to 103.99
USDCNY increased 0.00056 or 0.01% to 6.51652
Precious Metals:
Gold increased 27.28 USD/t oz. or 1.48% to 1,864.89
Silver increased 0.50 USD/t. oz or 2.07% to 24.666
Some economic news from last night:
China:
Exports (YoY) (Nov) increased from 11.4% to 21.1%
Imports (YoY) (Nov) decreased from 4.7% to 4.5%
Trade Balance (USD) (Nov) increased from 58.44B to 75.42B
Japan:
Foreign Reserves (USD) (Nov) increased from 1,384.4B to 1,384.6B
Australia:
AIG Services Index (Nov) increased from 51.4 to 52.9
ANZ Job Advertisements (MoM) increased from 11.9% to 13.9%
Indonesia:
FX Reserves (USD) (Nov) decreased from 133.70B to 133.60B
Some economic news from today:
China:
FX Reserves (USD) increased from 3.128T to 3.178T
Japan:
Coincident Indicator (MoM) (Oct) increased from 2.4% to 4.9%
Leading Index (MoM) (Oct) decreased from 4.0% to 0.5%
Leading Index increased from 92.5 to 93.8
Hong Kong:
Foreign Reserves (USD) (Nov) increased from 474.90B to 486.00B
Singapore:
Foreign Reserves USD (MoM) (Nov) increased from 338.0B to 352.6B
EUROPE:
The EU is urging the UK to negotiate a Brexit deal before December 31 to avoid a "no-deal" outcome. EU diplomat Michel Barnier warned that "negotiations have entered the endgame [and] time is running out quickly." A no-deal arrangement could disrupt the marketplace and complicate movement between borders for both travel and supply chains. Sterling fell to a six-week low against the euro after the news.
Italy is prohibiting travel from December 21 to January 6 in an effort to curb the spread of the coronavirus. Prime Minister Giuseppe Conte said that the rules will help to eliminate "a third wave which could arrive in January – and not less serious than the first and the second." The restrictions will effectively hinder the Christmas season as Italians will be unable to visit relatives in other municipalities. Regional officials have voiced opposition to the harsh restrictions, with Lombardy's regional Governor Attillo Fontana calling the restrictions "crazy."
The major Europe stock markets had a mixed day:
CAC 40 decreased 35.77 points or -0.64% to 5,573.38
FTSE 100 increased 5.16 points or 0.08% to 6,555.39
DAX 30 decreased 27.96 points or -0.21% to 13,271.00
The major Europe currency markets had a mixed day today:
EURUSD increased 0.00134 or 0.11% to 1.21335
GBPUSD decreased 0.00681 or -0.51% to 1.33659
USDCHF decreased 0.00249 or -0.28% to 0.88927
Some economic news from Europe today:
Germany:
German Industrial Production (MoM) (Oct) increased from 2.3% to 3.2%
Norway:
Manufacturing Production (MoM) increased from -0.5% to 0.6%
France:
French Reserve Assets Total (Nov) decreased from 196.617.0M to 184,544.0M
UK:
Halifax House Price Index (YoY) increased from 7.5% to 7.6%
Halifax House Price Index (MoM) (Nov) increased from 0.3% to 1.2%
Euro Zone:
Sentix Investor Confidence (Dec) increased from -10.0 to -2.7
US/AMERICAS:
Over the weekend, Tesla CEO Elon Musk urged shareholders to form a class action lawsuit against the county of Alameda, California, after they refused to allow its Fremont factory to reopen. The CEO stated that the shareholders should be entitled to losses incurred due to the shutdown. Elon privately filed a lawsuit against the county, stating that the county was "acting contrary to the governor, president, [and] our Constitutional freedoms." Musk reminded the state of California that Tesla was the last car manufacturer left in the state, and said that he plans to reopen plants in Texas and/or Nevada where there are fewer restrictions.
Airbnb raised its IPO price this Monday between $56 and $60 from an earlier range of $44 to $50. This would bring the company's valuation to $42 billion, which is double what the company was valued at over the spring ($18 billion) during the thick of the pandemic. The company is hoping that the new coronavirus vaccine will ease traveling concerns and boost bookings. Airbnb is set to go public on the Nasdaq this Thursday.
Nearly 85% of California is under another lockdown as governors across the nation continue to impose new coronavirus restrictions before the holidays. Most of the state's 40 million people are now being ordered to stay at home, avoid gatherings, and minimize their contact with their own household members. Bars, indoor restaurants, salons, and gyms have been shut down. Governor Gavin Newsom said the restrictions will last for a minimum of three weeks until ICU capacity falls beneath 15%. Governor Newsom has come under harsh criticism for imposing the ban after being spotted visiting a restaurant in Napa Valley weeks last month. White House Press Secretary Kayleigh McEnany stated that Democratic governors are keen to impose "rules for thee but not for me."
Canadians may begin receiving coronavirus vaccines by next week, according to Prime Minister Justin Trudeau. The Canadian government is partnering with Pfizer and BioNTech to receive nearly a quarter-million vaccinations this month. The US-based biotech company Pfizer touts a 95% effectiveness rate. Major-General Dany Fortin, who is in charge of Canada's vaccination program, stated that it will only take days to "unpack, thaw, decant, mix" the vaccine once delivered.
US Market Closings:
Dow declined 148.47 points or -0.49% to 30,069.79
S&P 500 declined 7.16 points or -0.19% to 3,691.96
Nasdaq advanced 55.71 points or 0.45% to 12,519.95
Russell 2000 declined 1.2 points or -0.06% to 1,891.25
Canada Market Closings:
TSX Composite advanced 61.38 points or 0.35% to 17,582.35
TSX 60 advanced 4.36 points or 0.42% to 1,046.74
Brazil Market Closing:
Bovespa declined 160.45 points or -0.14% to 113,589.77
ENERGY:
The oil markets had a mixed day today:
Crude Oil increased 0.25 USD/BBL or 0.54% to 46.5100
Brent increased 0.17 USD/BBL or 0.35% to 49.4200
Natural gas decreased 0.157 USD/MMBtu or -6.10% to 2.4180
Gasoline increased 0.0044 USD/GAL or 0.35% to 1.2726
Heating oil increased 0.0125 USD/GAL or 0.89% to 1.4155
The above data was collected around 12:53 EST on Monday
Top commodity gainers: Silver (2.07%), Gold (1.48%), Lumber (2.17%), and Coal (2.46%)
Top commodity losers: Natural Gas (-6.10%), Orange Juice (-1.82%), Rubber (-3.39%), and Baltic Dry (-2.92%)
The above data was collected around 12:59 EST on Monday.
BONDS:
Japan 0.03%(+1bp), US 2's 0.14%(-0.008%), US 10's 0.94%(-3bps); US 30's 1.69%(-0.038%), Bunds -0.56% (-1bp), France -0.34% (-3bp), Italy 0.58% (-2bp), Turkey 12.59% (+2bp), Greece 0.64% (-0bp), Portugal 0.02% (-3bp); Spain 0.07% (-2bp) and UK Gilts 0.29% (-7bp).
French 3-Month BTF Auction decreased from -0.655% to -0.706%
French 6-Month BTF Auction decreased from -0.646% to -0.682%
French 12-Month BTF Auction decreased from -0.647% to -0.676%
US 3-Month Bill Auction decreased from 0.085% to 0.080%
US 6-Month Bill Auction remain the same at 0.090%