Blog/Market Talk
Posted Dec 30, 2016 by Martin Armstrong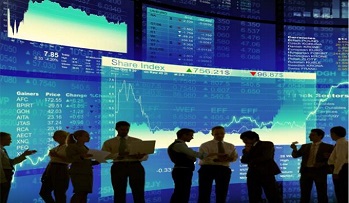 In true year end fashion the markets declared yet another one behind us and the game plays on. The Nikkei happily clears the 19k level, the JPY returns weaker after a brief bout of book-squaring, the Hang Seng remains heavy after the autumn highs, Shanghai struggled to hold the November close whilst the Yuan off-shore continues the weaker trend. China will double to amount of currencies it sets the Yuan against from January lessening the impact on the ever appreciating USD strength. As we move into 2017 this is going to produce some excitement particularly centred around FX, with many already questioning pegs! The major trends appear already set so that just leaves us looking for timing to add to positions or start to off-load soon.
The UK's FTSE closes the year early and at record highs (7142.83) a +0.32% return on the day and a YTD performance of +16%. The DAX, CAC and IBEX also closed small higher on the day with YTD returns of +7%, +8.8% and +2.5% respectively. On the year Italy's banking sector was major component for registering a 6.5% decline but it was Portugal declining 9% that supports the bulk.
Many had hoped the DOW would reverse recent declines and challenge the 20k ahead of the New Year but that was not how things played-out. By the close stocks were around session lows but is only a pinch when taken on an annual basis. The DOW closes up over 16% on the year, with S+P +12% and NASDAQ +9% with Energy, Financials and Telecoms the main contributors across the screens. It remains to be seen how aggressive Mr Trump's commitment to reducing corporation tax and also the actions surrounding the returning of overseas cash but if it is half the hype the US indices will lap it up.
US 10's closed 2.44%, German Bunds at 0.20% (US/Bund at +224bp), Italy 1.81%, Greece 6.93%, Turkey 10.95%, Portugal 3.73% and Gilts 1.23%.
We wish everyone, everywhere much health and happiness for 2017