Blog/Market Talk
Posted Dec 30, 2015 by Martin Armstrong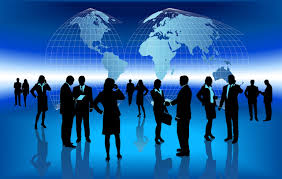 Asia finished a mixed session with gains in Shanghai (+0.25%) and Japan (+0.27%), countered with a small decline in the HSI (-0.53%). For Japan, today was the last trading day for 2015 and returned a yearly gain of just over 9%.
European core indices fell across the spectrum with losses for DAX (-1.08%), CAC (-0.52%), and finally FTSE (-0.64%). Commodities were blamed, yet again, for depressed equity markets, but that is assuming we need a reason for each price movement.
Yes, oil on both sides of the Atlantic lost over 3% today with WTI remaining above the price of Brent. Nat Gas was also weaker reversing much of this weeks gains (currently down 6%).
U.S. stocks fell in thin year-end trading at the close of the session with the DOW registering a decline of over 120 points at the close. New home sales fell 0.9% in November, but given the poor trading volume dealers were inclined to keep books flat for year-end.
The bond market had a quieter day despite the $29bn 7yr auction. Average yield was awarded at 2.16% with a bid/cover ratio of 2.34 versus the usual average at 2.46. A tighter range was seen across the curve with 5s at the pivot of weakness. The 2yr note fell 2bp (0.21%) 5s were unchanged at 1.80% with further weakness for 10s and bonds (30s) both declining by 1bp (closing 2.30% and 3.04% respectively). Bear flattening could well be the theme for 2016…
Gold saw some renewed selling into year-end, lost $9, and was last seen at $1059 (-0.80%). Silver also traded heavy (down 0.7%) at $13.83. A closing for gold tomorrow BELOW 1044 will warn this may get very ugly next year. Silver is much weaker and a simple closing beneath 14.75 will also warn that new lows are likely in 2016.
The U.S. Dollar Index (DXY) was also stronger but in light volume flow. It was last seen at 98.30 was up 0.15% on the day.