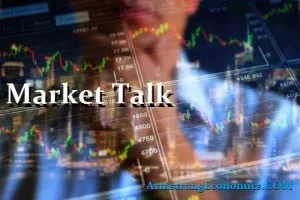 ASIA:
China and the US agreed on a partial trade deal before Christmas. This deal is expected to be signed this week.
Tesla delivered their first cars from their new Chinese "Gigafactory." The factory took a little year over to be built but now they have the ability to make Teslas in China.
The Hong Kong government forecasts a 1.3% contraction for 2019. The November unemployment figures were released showing the highest levels since July 2017 at 3.2%.
A summit took place which three of the largest Asian economies who account for a quarter of the globe's GDP; Japan, China and South Korea took part. The summit touched on some sore points between the nations such as the issues with the dispute over ownership of the South China Sea. The main topic that brought the three nations together was the option for a free trade deal amongst the group. However, many analysts believe there is too many political sticking points for such a deal to occur.
The major Asian stock markets had a mixed day today:
Shanghai increased 34.99 points or 1.16% to 3,040.02
Kospi decreased 6.54 points or -0.30% to 2,197.67
ASX 200 decreased 16.80 points or -0.25% to 6,804.90
NIKKEI 225 decreased 181.10 points or -0.76% to 23,656.62
Hang Seng increased 93.97 points or 0.33% to 28,319.39
SENSEX decreased 17.14 points or -0.04% to 41,558.00
The major Asian currency markets had a mixed day today:
AUDUSD increased 0.0011 or 0.15% to 0.6995
NZDUSD increased 0.0039 or 0.58% to 0.6729
USDJPY decreased 0.6420 or 0.59% to 108.8200
USDCNY decreased 0.0066 or 0.09% to 6.9834
Precious Metals:
Gold increased 4.65 USD/t oz. or 0.31% to 1,517.84
Silver increased 0.1308 USD/t. oz or 0.74%% to 17.8929
Some economic news from last night:
South Korea:
Industrial Production (MoM) (Nov) increased from -1.7% to -0.5%
Industrial Production (YoY) (Nov) increased from -2.1% to -0.3%
Retail Sales (MoM) increased from -0.4% to 3.0%
Service Sector Output (MoM) (Nov) increased from 0.3% to 1.4%
Some economic news from today:
Hong Kong:
Exports (MoM) (Nov) increased from -9.2% to -1.4%
Imports (MoM) (Nov) increased from -11.5% to -5.8%
Trade Balance increased from -30.6B to -26.2B
EUROPE/EMEA:
The UK is set to exit the EU within 31 days and are making their final preparations for exiting the union. Both parties will have until the end of 2020 where in which they can further iron out details for trade; by mid-January 2020, the EU will have a chance to look through and accept the final Withdrawal Agreement. By the end of January, the UK will officially be out of the union, however daily life will remain the same, but the UK will lose its voting rights. Mid-year, there is expected to be more of a comprehensive agreement between the two parties, with November being a final deadline date for further entering a more detailed relationship, with the end of the year being a defining date for the new relationship.
It seems as if the US and Iran have entered into a proxy war in Iraq. On Sunday, the US bombed a militia group that was pro-Iranian. Iran called the US terrorists for doing such an action. Meanwhile, Russia has encouraged the EU to stop the Iranian Nuclear trade deal from falling apart. The Russian foreign minister condemned the US for their hardline tactics and has pleaded to the EU for not acting in accordance with the US. The Iranian foreign minister said that if the US and EU are not back at the table, according to him, there is no deal.
Russia and Turkish presidents met yesterday and significant projects were discussed by the two counterparts. President Putin said that Russia and Turkey "had managed to achieve significant success in the implementation of mutually beneficial strategic projects, including energy and military and technical cooperation." Recently, Turkey purchased defense systems from Russia at the scrutiny of the US.
The major Europe stock markets had a negative day today:
CAC 40 decreased 55.17 points or -0.91% to 5,982.22
FTSE 100 decreased 57.85 points, or -0.76% to 7,587.05
DAX 30 decreased 88.10 points or -0.66% to 13,249.01
The major Europe currency markets had a mixed day today:
EURUSD increased 0.0028 or 0.25% to 1.1199
GBPUSD increased 0.0021 or 0.16% to 1.3109
USDCHF decreased 0.0043 or 0.44% to 0.9690
Some economic news from Europe today:
Norway:
Core Retail Sales (MoM) (Nov) increased from -0.7% to 1.0%
Central Bank Currency Purchase (Jan) increased from -700.0M to -500.0M
Swiss:
KOF Leading Indicators (Dec) increased from 92.6 to 96.4
Spain:
Spanish Current account (Oct) increased from 0.74B to 2.83B
Spanish CPI (MoM)  decreased from 0.2% to -0.1%
Spanish CPI (YoY) increased from 0.4% to 0.8%
Spanish GDP (QoQ) (Q3) remain the same at 0.4%
Spanish GDP (YoY) (Q3) decreased from 2.0% to 1.9%
Spanish HICP (YoY) (Dec) increased from 0.5% to 0.8%
UK:
Gross Mortgage Approvals increased from 41.3K to 43.7K
US/AMERICAS:
Rumors are circulating that Chinese Vice Premier Liu He may visit Washington this week to sign phase one of the US-China trade deal. In a Monday interview with Fox News, White House trade adviser Peter Navarro warned the public to "never believe reports [from] anonymous sources." However, Navarro did say he expects phase one to be signed in the near future. "Basically, you need to get it translated into Chinese and double-checked so both versions match," Navarro stated.
Navarro also voiced optimism regarding US economic growth in the new year. Navarro sees the Dow rising to 32,000 by the of 2020. Consumption, investment, government spending, and exports are the key segments that determine the health of a country's economy. The adviser foresees every area growing in the new year. Furthermore, he sees wages continually rising, historically low unemployment continually declining, and consumer confidence remaining high.
Canada's economy shrank by 0.1% in October, despite most analysts anticipating growth. The service sector remained unchanged from the prior month. Goods-producing industries declined by 0.5%, and the manufacturing sector shrank by 1.4%. The United Auto Workers strike led to a noticeable decrease in durable manufacturing, which decreased by 2.3%. Dissimilar from other central banks, the BoC has maintained their target rate for the duration of 2019. Some are now questioning whether this disappointing data will change their dovish tone come the next rate decision meeting at the end of January.
Bank of Canada Governor Stephen Poloz recently announced that he will be stepping down from his position in June 2020. Instead of naming a successor, the influential power position has been posted online by Boyden recruiting agency. "Few positions influence more directly the performance of the Canadian economy than that of the Governor of the Bank of Canada," the job listing modestly states. The central bank is seeking a candidate with "unquestioned technical competence in monetary policy and, more broadly, macroeconomics, coupled with a highly developed understanding of the financial sector—both institutions and markets—domestic and international."
US Market Closings:
Dow decreased 183.12 points or -0.64% to 28,462.14
S&P 500 declined 18.73 points or -0.58% to 3,221.29
Nasdaq declined 60.62 points or -0.67% to 8,945.99
Russell 2000 declined 4.88 points or -0.29% to 1,664.15
Canada Market Closings:
TSX Composite declined 69.65 points or -0.41% to 17,098.56
TSX 60 declined 4.94 points or -0.48% to 1,017.07
Brazil Market Closing:
Bovespa declined 888.64 points or -0.76% to 115,645.34
ENERGY:
Crude oil rebounded to a three-month high today with WTI hitting 62 USD a barrel — the highest point since the attack on Saudi soil. The reasoning for the momentum in Crude is the recent good news about a US and China trade deal and hope for continued growth and demand in 2020.
The oil markets had a negative day today:
Crude Oil decreased 0.1417 USD/BBL or -0.23% to 61.2340
Brent decreased 0.2472 USD/BBL or -0.37% to 66.7154
Natural gas decreased 0.031 USD/MMBtu or -1.41% to 2.1655
Gasoline decreased 0.0198USD/GAL or -1.13% to 1.7342
Heating oil decreased 0.0132 USD/GAL or -0.64% to 2.0375
Top commodity gainers: Lean Hogs(2.24%),Platinum(1.41%),Soybeans(1.39%), and Oat(1.26%)
Top commodity losers: Bitumen(-2.62%), Orange Juice(-2.36%), Natural Gas (-1.41%), and Cocoa(-1.36%)
The above data was collected around 15.51  EST on Monday.
BONDS:
Japan -0.01%(-0bp), US 2's 1.57% (-2bps), US 10's 1.89%(-2bps); US 30's 2.35%(+4bps), Bunds -0.19% (+7bp), France 0.12% (+7bp), Italy 1.43% (+3bp), Turkey 12.00% (+5bp), Greece 1.48% (-39bp), Portugal 0.45% (+6bp), Spain 0.47% (+5bp) and UK Gilts 0.86% (+11bp).
Italian 10-Year BTP Auction increased from 1.29% to 1.35%
Italian 5-Year BTP Auction decreased from 0.64% to 0.61%
US 3-Month Bill Auction decreased from 1.555% to 1.520%
US 6-Month Bill Auction decreased from 1.570% to 1.560%
US 52-Week Bill Auction increased from 1.525% to 1.550%