Blog/Market Talk
Posted Dec 2, 2016 by Martin Armstrong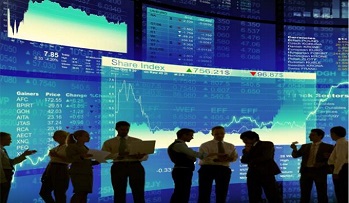 It was time for a little retracement in the Nikkei having seen some strong gains and with NFP's only hours away that was exactly what we saw. The yen gained ground again trading into the the 113's and was influenced by more selling in the Shanghai and Hang Seng indices eventually both closing around 1% weaker on the day. The first Friday in the month is always NFP's release in the US but were probably more eagerly awaited today after the elections and the bond market pricing in a 100% probability that the FED raises on the 13th. In late US trading the yen trades almost unchanged from were Asia left it, the Nikkei futures is a smidgeon weaker while the HSI has gained 0.5%.
Fortunately, Europe had only to wait for half the trading day before the data release shook the market into action. Lunchtime numbers saw NFP release at +178k (marginally weaker than estimated), the rate declined to 4.6% (lowest in over a decade) but interestingly the hourly rate declined by 3 cents. The numbers imply more people in work but for lower wages probably the rising trend in zero hours contracts. The initially reaction was a weaker stock market (but only small), a weaker US Dollar (probably weekend book-squaring) and a stronger Treasury market but that has been badly beaten the past couple of weeks. Core Europe remains nervous ahead of Sunday vote in Italy with the DAX and FTSE closing down 0.3% while the more vulnerable CAC and IBEX both 0.7% lower.
It all seemed a little bit of an anti-climax for US indices today after the data release. Much was expected and clarity was hoped-for but the release seemed to confuse many traders. All three majors played around unchanged and it was left to the VIX to show any signs of life and that eventually closing around 14.20 (+0.9% higher). Towards the close we did manage to see a few buyers appear which dragged a lethargic Dow back close to unchanged as we close the markets for the weekend.
We also saw a nice rally in Treasuries (with the 30yr bouncing nicely off of that 148 Reversal number). 2's closed 1.10% (-4bp) with 10's at 2.39% (-6bp) the curve flattened 2bp. Bunds saw a flight of safety ahead of Sundays vote closing 0.28% (-9bp) and closing the US/Germany spread at +211bp. Italy 10's closed 1.90%, Greece 6.38%, Turkey 11.03%, Portugal 3.65% and UK Gilt 10's at 1.38% (-12bp).