Blog/Market Talk
Posted Dec 29, 2016 by Martin Armstrong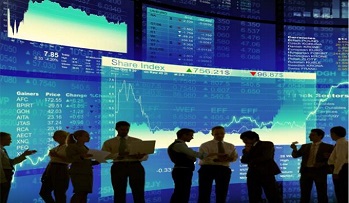 With the exception of Japan most Asian markets were subdued in typical holiday style. It was the downgrade of Toshiba by both Moody's and S+P that resulted in a 17% decline in its share price today and was blamed for the 1.2% decline in the Nikkei. In late US trading the Nikkei futures have fallen an additional 150 points and is now flirting with the 19k level. As a result of the stock decline the JPY has regained a lot of earlier weakness trading back to 116.50 level. A bit of fuss surrounding the off-shore Yuan recently as it traded briefly over the psychological 7 handle but in late US trading is currently 6.9666.
UK National Housing Prices were one of the very few pieces of economic data that we saw today, with a marginally better outlook – was interesting that London lagged the rest of the country. This did help the FTSE closer to all time highs but still lacks the decline international investors will see after considering the decline in the currency over the year. European banking shares continue after Christmas on the weak side with Italian banks heavy with BMPS still suspended (state bailout) and Banco Popolare (-3.76% on the day and 75.5% YTD).
US stocks gave back early gains after it was announced that sanctions were to be imposed on Russian organizations and individuals its believes were behind the 2016 US elections tampering. Still a highly controversial debate unless evidence is proved but a market moving piece of data nonetheless. The markets are now more or less closed despite for a few hours Friday ahead of an early close. Gold found some renewed strength with a $15 rally to the $1155 level. Bonds have been bid the past couple of days with a strong (2.284%) 7yr auction for $28bn this evening.
US 10's closed 2.48%, German 10's 0.17%, Italy 1.79%, Greece 6.94%, Turkey 11.04%, Portugal 3.71% and UK Gilt 10's at 1.23%.