Blog/Market Talk
Posted Dec 29, 2015 by Martin Armstrong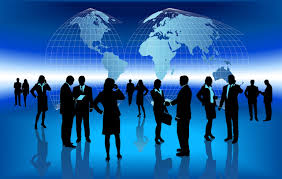 Despite the low volume, we saw a positive rally across Asian equities with all markets closing around 0.5% or higher. The PBOC set the yuan rate at 6.486, the lowest since mid-2011, but marginally weaker than yesterday.
In Europe, markets moved ahead with the DAX, FTSE, and CAC all closing higher by around 2%, the exception being FTSE up only 0.9% as Miners (Anglo American and Rio Tinto) lost 6%. Talk in Germany was that Deutsche Bank has sold its 20% holdings in Hua Xia (a Chinese Bank).
In the United States, the tech sector was strong and firmer commodity prices helped U.S. equities higher with a triple-digit close up over 1% for all three (DOW, NASDAQ and S&P).
Oil bounced after yesterday's sell-off. WTI and Brent both up almost 3% but with WTI still trading a premium to Brent. Nat Gas rallied strongly (today +6.2%) on forecasts of colder weather ahead.
Alas, the U.S. Treasury saw a poor turnout for today's auction of $35bn 5yr Notes. Average price given was 1.785% with a bid-t-cover ratio of 2.32 (versus a recent norm of 2.49). The curve steepened with 10s and 30s both losing 8bp's whilst 2s and 5s gave up 4 and 7bp respectively.
The European bond market traded heavy also but the spread did widen more between the two. German 5yr closed -0.02% and 10s at 0.64%, meaning the spreads US/Germany 5yr are +181bp and 10's are +167bp.