Blog/Market Talk
Posted Dec 28, 2015 by Martin Armstrong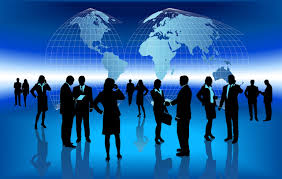 Holiday volume and poor order flow was the name of the game today and can probably be expected for the rest of the run into New Year. In Asia, China's Shanghai lost 2.5% whilst the Nikkei made a small gain of 0.56%.
In European trade, the oil market was the topic of conversation as it declined yet again. Both WTI and Brent were lower by 3.5% on average. The FTSE was closed for a national holiday but the DAX and CAC both suffered as a result of oil's decline and saw negative returns of at -0.75% on the day.
In the U.S. too, equity market's drifted lower as the oil price continued south. With much of the big money already placed for year-end, traders used much of the day to catch-up on paperwork, overdue emails, and used it as an excuse for an early night! Prices for all indices hit their lows shortly after the open and spent the rest of the day clambering to return unchanged. Unfortunately, time got the better of them and we closed with small losses across the board.
Bonds were heavy at the front end but saw support at the longer end of the curve. The two-year auction was poorly bid (Treasury auctioned $26Bn) with the average rate at 1.056% with bid-to-cover at 2.8 versus a recent 3.29. Tomorrow, we will see $35bn 5yr notes auctioned — watch the ratio between direct and indirect bidders for who has been told to step forward! Indirect bidders are major central banks while direct bidders are primary dealers and domestic money managers. 10yr's closed around 2.23%. The spread between US/Germany at 5yr closed +165bp and 10yr closed 166.5bp.
Precious metals were also hit today with losses seen for gold (-0.75%), silver (-3.2%) and copper (-1.9%).