Blog/Market Talk
Posted Dec 23, 2016 by Martin Armstrong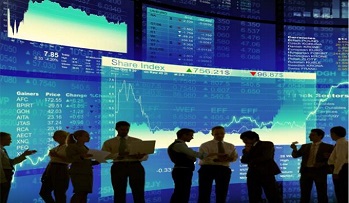 An extremely quiet day, as you would expect in this holiday shortened trading session. With Japan on a public holiday due to Emperors Day it was left to the Shanghai and Hang Seng to set the mood for European trading. Both closed lower as energy continued to weigh on sentiment but was probably the fact that, yet again, we saw the DOW reject the psychological 20k level backing away into the close. The JPY behaved itself in the country's absence making its way back towards the 117 level despite the DXY's strength. China's Xi Jinping that he is open to growth slipping below the 6.5% objective as the economy moves towards domestic consumption and away from export led direction.
Europe experienced a similar session with core markets closing early ahead of the festive season. The UK's FTSE closed small higher as did CAC and IBEX but with a marginally lower close for the DAX. European markets will be closed Monday with the UK's FTSE also closed on the Tuesday also from rolling an additional days national holiday. Having heard the news that Deutsche Bank had settled with the US DOJ its shares did rally initially but eventually lost all gains to close just +0.15% (-20.5%YTD) higher on the day having seen a 3.5% rally earlier.
A positive close to the US session but again not really challenging the 20k level. It is hoped that this psychological barrier will be breached between Christmas and the New Year but for that we will have to see what Santa has in his sack. US banks remain nervous towards their European counterparts after the BMPS and Italian banking sector stories but also as Barclays, Credit Suisse and HSBC defend their previous involvement within the MBS space.
US Treasuries did see a little fresh buying today with yields falling marginally; 10's closing 2.54%. German Bunds continued to rally as the repo for the basket saw increased demand. German 10's closed 0.21%, Italy 1.81%, Greece 7.16%, Turkey 10.86%, Portugal 3.71% and Gilts 1.34%.
Marry Christmas one and all and we hope Santa brings you everything to wished for. Health and happiness to all….