Blog/Market Talk
Posted Dec 22, 2016 by Martin Armstrong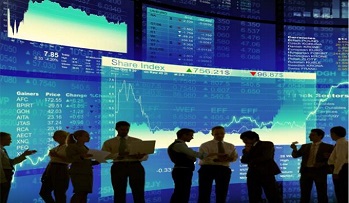 After a reasonably quiet session for the US markets (when many had hoped the DOW would break the 20k level) Asia had little chance of making much ground. The Hang Seng took most of the wind out of their sales with prices down around -0.8% with many large caps lower on year end profit-taking and following the weaker energy prices. HSI was the weakest of the Asian indices and that was early morning selling reaching its low prior to lunch then played around 21,650 for the balance of the day. As we approach the holidays volumes have died along with volatility. The JPY traded within a narrow range playing around 117.50 as the Nikkei closed small changed.
In Europe the market continues to focus its attention on the Italian banking sector and the oldest of them all BMPS and the likely government bailout. Having announced a liquidity concern and a restrain surrounding the four month mark, in the absences of fresh additional, the bank is facing a €5bn government bailout – officials to meet formally Friday. The shares closed today at 15.08 (-7.5% on the day) which puts the 1yr return at -87.5%. Following the EU central banks rules this will include a "bail-in" where existing bond holders will suffer a write-down whereby spreading the cost to current bond holders (many held by private individual Italian investors). It has been eight years since the financial crisis and still European banks face challenges that the US banks had sorted years ago. Overall, European indices closed lower with DAX, IBEX and FTSE Mib. (Italy) closing around -0.45% whilst the CAC and FTSE closed unchanged to +0.4%.
Again, we wait for the 20k mark to be hit as nerves saw year end profit-taking mixed with seasonally light flow. Data was mixed with Initial Claims and Q3 GDP better whilst Confidence erred based upon levels. The majority, if not all, the big money has now been placed and so we follow small orders until year end. Indices closed lower but again in extremely light volume. Given the DXY strength this year and the YTD performance of the core (DOW +17%; S+P +13% and NASDAQ +10%) it is surprising that this remains the most unloved rally in modern thinking!
US curve saw move flattening as we approach year end, with 2's unchanged whilst 10's closed 2.53%. (1bp flatter) but is seeing a little selling at the close. Bunds closed almost unchanged at 0.25%, Italy closed 1.85%, Greece 7.06%, Turkey 10.84%, Portugal 3.76% and Gilts 1.37%.