Blog/Market Talk
Posted Dec 21, 2016 by Martin Armstrong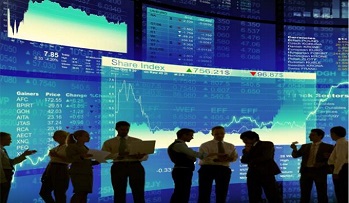 Yesterdays strong US close encouraged a positive performance for Asia with even Asian dealers questioning whether the DOW is close 2016 over the psychological 20k level. This positive momentum certainly helped sentiment in todays market with the Shanghai index closing up 1.15%. Currency is having a large impact on equity markets as the US Dollar Index continues to make ground. Closing in NY yesterday the DXY touched a 14yr high and despite todays small retracement continues to look positive. The Yuan has lost around 7% over the calendar year but the PBOC has said recently that they manage it against a basket of currencies and not solely the USD.
Considering the performance of the European banking index today it was a surprise core indices did not close lower! Again, BMPS was in the news after reports that the Italian bank may fail in its attempts to raise the required €5bn. Shares were down nearly 20% but finally closed around 12% lower on the day, having been suspended at one point during morning trading. Spanish lenders were also under pressure after the EU's top court ruled in favor of mortgage customers and as a result may have to pay back billions of euro's. Oil slipped in late European trading after the news that the stock piles rose 2.26 million barrels last week.
Approaching such a psychological level and just two days ahead of Christmas it really was not much of a surprise that volumes were thin and no-one felt brave enough to attempt the key level. Stocks closed small lower as geopolitical concerns do not help sentiment, a small retracement in energy and a breather for the dollar index. Gold recovered from its recent lows and a little renewed buying interest returned to the long end of the US Treasury market.
What will be interesting over the next few trading days is the fact that today was the last QE purchases until Monday the second of January. With the ECB already trying to move away from being the lone support the new year issuance calendar is likely to be frontloaded attempting the target the lower rates before it is too late. US 10's closed the day 2.54% with 2's at 1.19%; closing the curve +135bp. German 10yr Bund closed +0.24%; closing the US/Germany 10yr spread at +230bp. Italy closed 1.82%, Greece 7.05%, Turkey 10.89%, Portugal 3.73% and finally UK Gilt 10's at 1.39%.