Blog/Market Talk
Posted Dec 20, 2016 by Martin Armstrong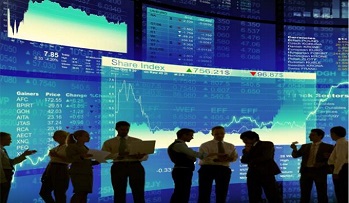 The BOJ held rates unchanged in an extremely quiet market until the final hour rally. Eventually, the Nikkei closed up +0.55% even as the currency meandered around the 117 handle for the majority of the day. In late US trading we ventured back above 118 as futures added an additional +0.5%. Shanghai and the Hang Seng both returned small losses as sentiment after the Berlin disaster shock dealers confidence. The Yuan was fixed lower at 6.9468 but the off-shore continues to demand a premium as caution prevails.
After an initial wobble all core European indices made headway to close with strong gains. The best performers were the CAC and IBEX with around +0.65% a piece while the DAX and FTSE both managed around +0.3% improvement. This should also be viewed in with the currencies as both the Euro and GBP lost ground during European trading hours. It was not until late US trading did both currencies recover from their lows but leave them vulnerable for year end closing levels. There was no significant data releases within Europe today and is light again Wednesday also; so we are forced to wait until the end of the week for more data guidance.
US markets followed the European advances having put geopolitical concerns behind them. Again we inched our way towards the DOW 20k mark. We came well within striking distance of the magical marker but it was not to be today! There is a very good chance this is breached and may even close above that number by year end but even with these advances the volume remains low so is feared many investors remain on the side-lines. Lots of talk surrounding the movement of funds from Fixed-Income back into Equities but many believe this has plenty of room to run.
US 10's returned to their sell-off today with losses of around 4bp at one stage but closing 2bp weaker at 2.56%. German Bunds continue to rally as fears of not being able to cover/repo over year end drives prices. There remains only one key buyer and he does not have to worry about market-to-market or indeed the end game! 10yr Bunds closed 0.26%. Italy 10's closed 1.83%, Greece 7.05%, Turkey 11.02%, Portugal 3.70% and UK 10's at 1.40%.