Blog/Market Talk
Posted Dec 19, 2016 by Martin Armstrong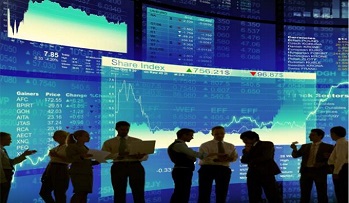 Today, we saw the first decline for the Nikkei in eleven trading session despite better than expected Trade data (Estimated Y227.4 but actual release Y152.5bn). The Japan Index closed down just 9pts at 19,391 but breaks the winning streak with the currency trading back below the 117 level. BOJ starts its two day meeting today as the currency starts the rebound from recent losses. China's Shanghai closed modestly lower recording a loss of just -0.15% with Hang Seng closing down -0.85% also on news China is expecting a slower growth rate in 2017.
Europe saw a marginally weaker opening with Deutsche Bank back in the news after talks of cost cutting, bonus retentions and to costs to end government investigations into dark pool trading venues; shares ended around 5% lower on the day. Other European financials in the news was BMPS who's stock fell 11% today as they continue to raise much needed cash. We eventually saw a mixed close with FTSE and DAX both up around +0.15% whilst the CAC lost -0.2% and Spain's IBEX lost -0.85%.
In a day where no one market region really shone the US indices did all produce a steady return with the key DOW and the broader S+P, Russell and NASDAQ all following suit. The US Dollar was probably the one driving force for the rallies with the DXY closing this evening at 103.10 (+0.24%). With little key economic data to be released tomorrow (we do have some low level Euro Current Acct numbers; German Producer Prices and USA Redbook) it will be left to watching prices for inspiration and agenda.
Bonds were strong today with US Treasuries finally seeing a little appetite for long dated paper. $12bn were auctioned with average yield of 3.152% but the most discussed topic was that indirect bidders took 63.9%; almost 2% more than the previous auction. 10's closed this evening at 2.54% as 2's closed 1.22% flattening the curve 3bp. German 10's closed 0.24% closing the US/Germany spread at +230bp. Italy closed 1.81%, Greece 7.05%, Turkey 10.97%, Portugal 3.72% and UK Gilts at 1.39%.