Blog/Market Talk
Posted Dec 18, 2015 by Martin Armstrong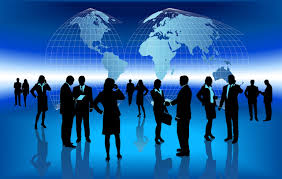 It was not just the large/last option expiry, but also the Friday before Christmas (the biggest party night of the year) when the Bank of Japan supplied an early headache to the markets as they announced additional QE — despite leaving rates unchanged. We heard of two major announcements this morning, one being an extension in maturities (from 10 to 12 year) JGB's to be purchased. The second, slightly off piste, was the purchase of ETF's (Exchange Traded Funds) at an annual pace of Y300Bil ($2.5Bil). This is in addition to the banks existing ETF program. This news managed, temporarily, to turn a weak Nikkei higher by 2% but alas could not hold the turn and eventually closed on the day down 1.90%.
Both Shanghai and HSI closed marginally lower and all as the PBOC set the YUAN rate lower against at 6.4757. After the roller coaster ride in Asia and with last-nights weak US market it was no surprise that Europe opened lower and kept going! All core Europe lost between 1 and 1.5% even as they respective currencies fell.
In the U.S., stocks opened very weak with financials leading the way (-2.5% from the open). This is rather puzzling for a normal market especially as the banks raised prime rates but left deposits unchanged following the Fed's decision. The spread for banks is widening and this is very negative long-term for the economy. By the close of the day the Dow had lost 367 points (-2.10%) and the S&P and NASDAQ 1.6% each. Late this evening we also saw the VIX trade close to the 20 mark.
Most dealers continue to blame oil for the setback with declines today of around another 1% in both WTI and Brent (last seen $34.60 and $36.80). Gold recouped some of yesterday's losses, gaining $15 and was last seen at $1065. As typical, people sell gold when stocks rally and buy it when they decline. This relationship will also flip in 2016.
U.S. Treasuries continue to benefit with all the curve performing today. The curve saw a parallel shift 3bp better from 2's out to the long end. 10yrs were last seen under 2.20% at 2.19 (a gain of over 3bp from last night's 2.22% close). Over in Europe, the fixed-income market continues to trade better as ECB talks the market better. 10yr Bund closed this evening at 0.55% brining the spread to close the week at +164bp.