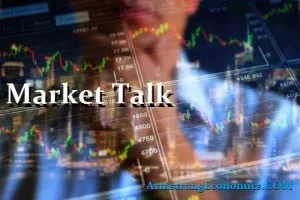 ASIA:
India has decided to put restrictions on some Chinese firms that make telecom equipment. The Narendra Modi government will make a list of trusted companies to buy the equipment from, which means that certain companies will have to face restrictions. So far, Chinese companies have dominated the telecom sector, but they will have to bear a huge loss due to this move of the government. Earlier also, the Modi government had banned many Chinese apps, including TikTok and PUBG, resulting in huge losses to the Chinese developers.
India will have to spend $1.4 billion to $1.8 billion in the first phase of a coronavirus vaccination program, even after getting support under the COVAX global vaccine-sharing scheme, according to estimates by the GAVI vaccines alliance. India, which has the world's second-highest caseload of coronavirus behind the United States, plans to inoculate 300 million people over the next six to eight months, likely with vaccines from AstraZeneca, Russia's Sputnik, Zydus Cadila and India's own Bharat Biotech.
The US has for the third time placed India on its currency manipulator watch list after the Reserve Bank of India's relentless dollar purchase that resulted in forex reserves rising by $100 billion this fiscal. The move was disclosed in the US Treasury's semi-annual currency manipulation report. It labeled Switzerland and Vietnam as currency manipulators and added Taiwan, Thailand, and India to the seven others already in the watchlist. Those already under watch are China, Japan, Korea, Germany, Italy, Singapore and Malaysia.
The major Asian stock markets had a mixed day today:
NIKKEI 225 decreased 43.28 points or -0.16% to 26,763.39
Shanghai decreased 9.98 points or -0.29% to 3,394.90
Hang Seng decreased 179.78 points or -0.67% to 26,498.60
ASX 200 decreased 81.20 points or -1.20% to 6,675.50
Kospi increased 1.75 points or 0.06% to 2,772.18
SENSEX increased 70.35 points or 0.15% to 46,960.69
Nifty50 increased 19.85 points or 0.14% to 13,760.55
The major Asian currency markets had a mixed day today:
AUDUSD decreased 0.00041 or -0.05% to 0.76133
NZDUSD decreased 0.00301 or -0.42% to 0.71210
USDJPY increased 0.24 or 0.23% to 103.36
USDCNY decreased 0.00066 or -0.01% to 6.51673
Precious Metals:
Gold decreased 3.22 USD/t oz. or -0.17% to 1,882.65
Silver decreased 0.19 USD/t. oz or -0.73% to 25.860
Some economic news from last night:
Japan:
BoJ Interest Rate Decision remain the same at -0.10%
CPI, n.s.a (MoM) (Nov) decreased from -0.1% to -0.5%
National Core CPI (YoY) (Nov) decreased from -0.7% to -0.9%
National CPI (YoY) (Nov) decreased from -0.4% to -0.9%
New Zealand:
Exports (Nov) increased from 4.80B to 5.20B
Imports (Nov) decreased from 5.27B to 4.95B
Trade Balance (MoM) (Nov) increased from -472M to 252M
Trade Balance (YoY) (Nov) increased from 2,220M to 3,260M
ANZ Business Confidence increased from -6.9 to 9.4
NBNZ Own Activity (Nov) increased from 4.7% to 21.7%
Some economic news from today:
India:
Bank Loan Growth decreased from 5.8% to 5.7%
Deposit Growth increased from 10.9% to 11.3%
FX Reserves, USD decreased from 579.35B to 578.57B
EUROPE/EMEA:
Senior British minister Michael Gove said on Thursday that any deal on post-Brexit trade with the European Union would need parliamentary approval before December 31, and put the chances of success at less than 50%. Optimism had been rising that a deal was imminent to keep the goods trade that makes up half of the annual EU-UK trade, worth nearly a trillion dollars in all, free of tariffs and quotas beyond December 31.
A host of European leaders are self-isolating after the French President, Emmanuel Macron, tested positive for Covid-19. Mr. Macron, 42, will self-isolate for seven days while working remotely, the Elysée Palace said in a statement. The French president attended a number of high-profile events in recent days, including an EU summit.
China's Huawei is planning to press ahead with a roll-out despite French curbs on firms using its 5G gear. It will invest 200 million euros in building a mobile phone network equipment factory in the east of France. France has not banned mobile phone operators from using Huawei equipment outright. It had, however, told telecoms companies planning to buy the firm's 5G equipment that they would not be able to renew licenses for the gear once they expired, effectively phasing it out of mobile networks.
The major Europe stock markets had a negative day:
CAC 40 decreased 21.62 points or -0.39% to 5,527.84
FTSE 100 decreased 21.88 points or -0.33% to 6,529.18
DAX 30 decreased 36.74 points or -0.27% to 13,630.51
The major Europe currency markets had a mixed day today:
EURUSD decreased 0.00293 or -0.24% to 1.22334
GBPUSD decreased 0.00807 or -0.59% to 1.34957
USDCHF increased 0.0008 or 0.09% to 0.88542
Some economic news from Europe today:
UK:
CBI Industrial Trends Orders (Dec) increased from -40 to -25
Core Retail Sales (MoM) (Nov) decreased from 1.40% to -2.60%
Core Retail Sales (YoY) (Nov) decreased from 7.8% to 5.6%
Retail Sales (MoM) (Nov) decreased from 1.3% to -3.8%
Retail Sales (YoY) (Nov) decreased from 5.8% to 2.4%
Germany:
German PPI (YoY) (Nov) increased from -0.7% to -0.5%
German PPI (MoM) (Nov) increased from 0.1% to 0.2%
German Business Expectations (Dec) increased from 91.8 to 92.8
German Current Assessment (Dec) increased from 90.0 to 91.3
German Ifo Business Climate Index (Dec) increased from 90.9 to 92.1
Spain:
Spanish Trade Balance increased from -1.48B to -0.65B
Norway:
Unemployment Change (Dec) decreased from 127.74K to 124.32K
Unemployment Rate n.s.a. (Dec) decreased from 3.90% to 3.80%
Italy:
Italian PPI (YoY) (Nov) increased from -2.40% to -2.30%
Italian PPI (MoM) (Nov) decreased from 0.7% to -0.2%
Euro Zone:
Current Account (Oct) increased from 25.2B to 26.6B
Current Account n.s.a. (Oct) increased from 33.5B to 34.1B
US/AMERICAS:
Incoming Chief Economic Adviser Brian Deese stated that the next round of coronavirus aid should not prohibit or restrict the Federal Reserve or Treasury from providing additional aid to combat the effects of the pandemic. Deese said that it is "in the interests of the American people to maintain the Fed's ability to respond quickly and forcefully. Undermining that authority could mean less lending to Main Street businesses, higher unemployment, and greater economic pain across the nation."
Former Governor Aristoteles Sandoval of the Mexican state of Jalisco was assassinated earlier this morning. Sandoval was visiting a beach resort in Puerto Vallarta when he was shot dead by unnamed assassins as his 15 bodyguards waited outside a restaurant. A shoot out between the assailants and bodyguards ensued, but the former governor was pronounced dead on arrival. Although the name of the assassins have not been released, the Jalisco New Generation Cartel (CJNG) is in the spotlight as the war on drugs in Mexico continues to ravage the nation. Further highlighting the corruption, the attorney general has accused the restaurant of altering the crime scene to hide evidence. Current President Andres Manuel Lopez Obrador vowed to find those responsible.
Statistics Canada noted an increase in retail sales in October to the tune of $54.6 billion. This marks the sixth consecutive month of advancement since April. New car sales, up 0.8%, helped to lead the sector's advancement.
Recipients of Canada Emergency Response Benefit (CERB) who were found ineligible for the funds are being asked to return the money before the end of the year. The Canada Revenue Agency (CRA) sent over 500,000 "educational" letters to ask for additional information to determine if they are in fact eligible for aid. However, Prime Minister Justin Trudeau has made conflicting statements. "You don't have to repay during Christmas. You don't have to think about Jan. 1 as any deadline and we're going to work over the coming weeks and months to make sure that there's a path forward that makes sense," Trudeau released in a statement.
US Market Closings:
Dow declined 124.32 points or -0.41% to 30,179.05
S&P 500 declined 13.08 points or -0.35% to 3,709.4
Nasdaq declined 9.11 points or -0.07% to 12,755.64
Russell 2000 declined 8.06 points or -0.41% to 1,969.99
Canada Market Closings:
TSX Composite declined 118.31 points or -0.67% to 17,534.63
TSX 60 declined 5.77 points or -0.55% to 1,044.94
Brazil Market Closing:
Bovespa declined 376.9 points or -0.32% to 118,023.67
ENERGY:
The oil markets had a green day today:
Crude Oil increased 0.61 USD/BBL or 1.26% to 48.9700
Brent increased 0.54 USD/BBL or 1.05% to 52.0400
Natural gas increased 0.07 USD/MMBtu or 2.66% to 2.7060
Gasoline increased 0.0036 USD/GAL or 0.26% to 1.3917
Heating oil increased 0.0171 USD/GAL or 1.14% to 1.5123
The above data was collected around 12:30 EST on Friday
Top commodity gainers: Natural Gas (2.66%), Soybeans (1.46%), Rubber (1.48%), and Orange Juice (1.34%)
Top commodity losers: Cocoa (-1.38%), Sugar (-1.70%), Bitumen (-1.00%), and Platinum (-1.05%)
The above data was collected around 12:35 EST on Friday.
BONDS:
Japan 0.01%(+0bp), US 2's 0.00%(-0.00%), US 10's 0.94%(+1bps); US 30's 2.00%(+0.02%), Bunds -0.58% (-0bp), France -0.34% (-1bp), Italy 0.55% (+4bp), Turkey 12.64% (+0bp), Greece 0.65% (+6bp), Portugal 0.06% (+5bp); Spain 0.06% (+2bp) and UK Gilts 0.25% (-4bp).