Blog/Market Talk
Posted Dec 17, 2015 by Martin Armstrong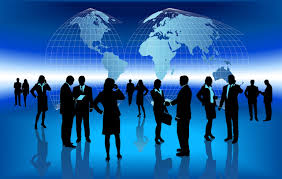 Asia roared-on after all the fun and games in the U.S. with the Nikkei and Shanghai indices closing up close to 2%. Mid-price in yuan was fixed even lower (by the PBoC) at 6.4757; the yuan is allowed to trade within 2% of official fixing rate (previous 6.4626). Also worth mentioning here is the HKMA (Hong Kong Monetary Authority) raised its base rate to 0.75bp (from 0.50%).
European stock markets opened with a flurry of buying, but by mid-session most had peaked and were on their way back down. All closed positive (DAX +2.6%; CAC +1.15% and FTSE +0.68%) but way off their highs.
U.S. markets opened unchanged then started to drift on weaker oil prices, holiday liquidations, and a weaker than forecast Phili Fed Index (-5.9 after a positive 1.8 last month). By the close of business, yesterday's Dow of 156 points lost an additional 100 points today closing down 1.43% at 17,595.
Oil and gold both had poor days today, with black gold losing 2.2%, whilst the yellow lost over $26 (-2.5%). Concerns remain about over supplies, with many commenting on worries of a global glut. Obviously, given the U.S. dollar's strength in today's market, this is having a knock-on effect on all asset classes. The DXY (dollar basket) gained 1.34% and even more against many emerging market currencies. Strong performances against the Russian Rouble (+1.45%), KRW (+1.25%), CAD (+1.3%) and AUD (+1.55%).
We did see more curve flattening within the U.S. Treasury market with 2/10 gaining 5.5BP to close +123BP, as we warned at the conferences. After the initial sell-off upon the Fed's announcement (10yr TY's hit 2.33%), tonight they were last seen at 2.22% and 30's last seen 2.93%.
The spread between U.S./Germany at 10yrs closed this evening at +162BP after the Fed raised while the ECB remains in easing and QE mode for it does not know what else to do. The 5yr U.S./Germany spread closed this evening at +100BP.