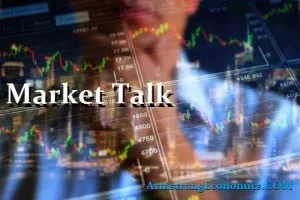 ASIA:
The US Congress has officially passed the USD 740 billion defense policy bill, which among other things, included calling out Chinese aggression against India along the Line of Actual Control (LAC). The US House of Representatives and the Senate on Tuesday passed the National Defense Authorization Act (NDAA), which included key components of Indian-American Congressman Raja Krishnamoorthy's resolution language urging the Chinese government to end its military aggression against India along the LAC. The inclusion of this provision, which Mr. Krishnamoorthi led as an amendment when the bill passed the House, reflects the US government's strong support for its allies and partners like India in the Indo-Pacific region and beyond.
An international mission led by the World Health Organisation (WHO) is expected to go to China in the first week of January to investigate the origins of the virus that sparked the COVID-19 pandemic, a member and diplomats told Reuters on Wednesday. The United States, which has accused China of having hidden the outbreak's extent, has called for a "transparent" WHO-led investigation and criticized its terms, which allowed Chinese scientists to do the first phase of preliminary research.
India and Britain will push negotiations on trade ties, their foreign ministers said after talks in New Delhi on Tuesday, as both countries seek to restart economies battered by the coronavirus pandemic. Trade and investment will be high on the agenda of Prime Minister Boris Johnson, who will travel to New Delhi in January, his first bilateral visit since taking office. Earlier this year, trade minister Piyush Goyal said India was open to engaging with Britain on a preferential trade agreement, ultimately leading to a free trade agreement.
Automaker Mahindra & Mahindra's South Korean unit Ssangyong Motor Co has defaulted on loan repayment of about 60 billion won ($55 million), the Indian company said in a statement to the stock exchange on Tuesday. Of the total payment that was due on Dec. 14, about 30 billion won was owed to Bank of America, 20 billion won to JP Morgan Chase and 10 billion won to BNP Paribas, Mahindra said. Mahindra has since June been looking for a buyer for all or most of its 75% stake in the South Korean sport-utility vehicle (SUV) maker, which it bought from near-insolvency in 2010 but has struggled to turnaround.
The major Asian stock markets had a mixed day today:
NIKKEI 225 increased 69.56 points or 0.26% to 26,757.40
Shanghai decreased 0.25 points or -0.01% to 3,366.98
Hang Seng increased 253.00 points or 0.97% to 26,460.29
ASX 200 increased 47.90 points or 0.72% to 6,679.20
Kospi increased 14.97 points or 0.54% to 2,771.79
SENSEX increased 403.29 points or 0.87% to 46,666.46
Nifty50 increased 114.85 points or 0.85% to 13,682.70
The major Asian currency markets had a mixed day today:
AUDUSD increased 0.00137 or 0.18% to 0.75710
NZDUSD increased 0.00143 or 0.20% to 0.71002
USDJPY decreased 0.1580 or -0.15% to 103.48
USDCNY decreased 0.00571 or -0.09% to 6.51267
Precious Metals:
Gold increased 9.25 USD/t oz. or 0.50% to 1,862.71
Silver increased 0.878 USD/t. oz or 3.59%% to 25.361
Some economic news from last night:
Japan:
Adjusted Trade Balance increased from 0.36T to 0.57T
Exports (YoY) (Nov) decreased from -0.2% to -4.2%
Imports (YoY) (Nov) increased from -13.3% to -11.1%
Trade Balance (Nov) decreased from 871.7B to 366.8B
Manufacturing PMI (Dec) increased from 49.0 to 49.7
Services PMI decreased from 47.8 to 47.2
South Korea:
Unemployment Rate (Nov) decreased from 4.2% to 4.1%
Export Price Index (YoY) (Nov) increased from -6.2% to -4.9%
Import Price Index (YoY) (Nov) increased from -11.2% to -10.6%
Australia:
Manufacturing PMI increased from 55.8 to 56.0
Services PMI increased from 55.1 to 57.4
MI Leading Index (MoM) increased from 0.3% to 0.5%
HIA New Home Sales (MoM) increased from -1.3% to 15.2%
New Zealand:
Budget Balance (Aug) remain the same at -40.177B
Net Debt Forecast (Aug) remain the same at 39.70%
Economic Forecast (Feb) increased from -28.293B to -21.576B
Current Account (QoQ) (Q3) decreased from 1.83B to -3.52B
Current Account (YoY) (Q3) increased from -5.77B to -2.55B
Current Account % of GDP (Q3) increased from -1.90% to -0.80%
Some economic news from today:
India:
M3 Money Supply decreased from 12.5% to 12.4%
EUROPE/EMEA:
Nearly 140,000 people in the United Kingdom have been vaccinated against Covid-19 in the first week of rollout of the shot developed by Pfizer and BioNTech, the minister in charge of deployment of the vaccine said on Wednesday. The vaccine was approved for emergency use two weeks ago, with rollout commencing on Dec 8, making Britain the first country to deploy the shot outside of clinical trials. People have to receive two doses of the vaccine, 21 days apart, so no-one who has received their first dose is yet fully protected. The first batch of vaccine that Britain received contained 800,000 doses, which must be kept at minus 70 degrees Celsius (-94F) or below, and can be stored in a fridge for five days once thawed. The United States and Canada both began rolling out the vaccine on Monday.
Britain's annual inflation rate fell in November to just 0.3%, among the lowest levels since 1989. During the coronavirus pandemic, lower prices will have been gladly welcomed by hard-pressed consumers. But the low inflation rate also reflects a difficult period for the UK economy, and for retailers in particular, a leading UK news agency reported. Most of the decline was due to the falling clothes prices, which came as shoppers stayed away from the high street while coronavirus infections climbed and renewed government restrictions came into force. With the second nationwide lockdown in England, retailers were left with more stock than they can sell at usual prices – leading to steep discounting.
Germany will make a 1.5 million euro ($1.83 million) contribution to Thyssenkrupp's planned hydrogen electrolysis plant in Saudi Arabia, the second commitment this month under a broader national strategy to support hydrogen technology. Aiming to build up partnerships overseas to secure imports, Germany approved in June a 9-billion-euro strategy to promote hydrogen initiatives at home and globally. Thyssenkrupp unit Uhde Chlorine Engineers (TKUCE), part of the group's Plant Technology division, will supply a 20 megawatt (MW) electrolysis plant, to produce hydrogen from solar and wind power to the Element One project in the Saudi NEOM business region, Germany's economy ministry said in a statement on Wednesday.
The Abu Dhabi National Oil Company (ADNOC) will be channeling Dh160 billion and more into the UAE economy over the next five years as part of its latest capital expenditure plans. This will go towards "post-COVID economic growth" through the energy giant's ICV (in-country value) programme. The program creates local and international partnerships and business opportunities for the private sector, and in turn, sets up job opportunities for Emiratis. Launched in January 2018, it has to date funneled more than Dh76 billion back into the UAE's economy and created over 2,000 private sector job opportunities for Emiratis.
The major Europe stock markets had a green day today:
CAC 40 increased 17.37 points or 0.31% to 5,547.68
FTSE 100 increased 57.59 points, or 0.88% to 6,570.91
DAX 30 increased 203.11 points or 1.52% to 13,565.98
The major Europe currency markets had a green day today:
EURUSD increased 0.00274 or 0.23% to 1.21821
GBPUSD increased 0.00565 or 0.42% to 1.34992
USDCHF increased 0.0003 or 0.03% to 0.88585
Some economic news from Europe today:
UK:
Composite PMI increased from 49.0 to 50.7
Manufacturing PMI increased from 55.6 to 57.3
Services PMI increased from 47.6 to 49.9
CPI (YoY) (Nov) decreased from 0.7% to 0.3%
CPI (MoM) (Nov) decreased from 0.0% to -0.1%
PPI Input (MoM) (Nov) decreased from 0.4% to 0.2%
France:
French Manufacturing PMI (Dec) increased from 49.6 to 51.1
French Markit Composite PMI (Dec) increased from 40.6 to 49.6
French Services PMI (Dec)   increased from 38.8 to 49.2
Germany:
German Composite PMI (Dec) increased from 51.7 to 52.5
German Manufacturing PMI (Dec)  increased from 57.8 to 58.6
German Services PMI (Dec) increased from 46.0 to 47.7
Italy:
Italian Industrial New Orders (YoY) (Oct) decreased from 3.3% to 1.2%
Italian Industrial New Orders (MoM) (Oct) increased from -5.6% to 3.0%
Italian Industrial Sales (YoY) (Oct) increased from -4.50% to -1.70%
Italian Industrial Sales (MoM) (Oct) increased from -2.90% to 2.20%
Euro Zone:
Manufacturing PMI (Dec) increased from 53.8  to 55.5
Markit Composite PMI (Dec) increased from 45.3 to 49.8
Services PMI (Dec)  increased from 41.7 to 47.3
Construction Output (MoM) (Oct) increased from -2.75% to 0.47%
Wages in euro zone (YoY) (Q3) decreased from 4.50% to 2.20%
Labor Cost Index (YoY) (Q3) decreased from 3.60% to 1.60%
Trade Balance (Oct) increased from 24.5 to 30.0B
US/AMERICAS:
The decision-making branch of the Federal Reserce, the Federal Open Market Committee (FOMC), released their latest statement this Wednesday. The FOMC voted to maintain current interest rates and projects near zero rates for the next three years. "The path of the economy will depend significantly on the course of the virus. The ongoing public health crisis will continue to weigh on economic activity, employment, and inflation in the near term, and poses considerable risks to the economic outlook over the medium term," the official statement noted. After acknowledging that inflation has failed to meet the 2% target, the Fed said that they are aiming to achieve that 2% goal and will allow it to run above the target moderately.
Furthermore, the Federal Reserve plans to continue purchasing at least $80 billion worth of Treasure securities per month, and will purchase at least $40 billion in mortgage-backed securities per month. The central bank will continue purchases "until substantial further progress has been made toward Committee's maximum employment and price stability goals." The group maintains that these purchases "foster smooth market functioning" and help the credit supply to both businesses and households.
Chairman Jermone Powell said that the Fed foresees real GDP falling only 2.4% in 2020, an imporvement from the -3.7% forecast made in September. As for 2021, the Fed expects real GDP to rise to 4.2%, a bit higher than the last forecast of 4%. The committee also foresees unemployment improving to 6.7%, still well above pre-pandemic levels of 3.5%, but better than September's projected 7.6% rate.
International Monetary Fund (IMF) Managing Director Kristalina Georgieva remarked that 62% of the IMF's coronavirus aid went to Latin America. Latin America experienced around 20% of overall global infections and 30% of deaths. The IMF foresees Latin America growing 3.6% in 2021, beneath the global growth forecast of 5.2%. Georgieva stated that Latin America will begin to "turn towards a greener and digital and fairer economy," and stated that President-Elect Joe Biden plans to invest $4 billion in Central America.
According to the Digital Banking Attitudes Study by Chase, 54% of respondents stated that they have turned to digital banking during the pandemic. Millennials and Gen Z almost exclusively use mobile banking, citing 98% and 99% respectfully. Gen X (86.5%) and Boomers (69.5%) are less likely to use digital banking platforms, however, banks are increasingly encouraging users to turn digital. Head of Digital at Chase Allison Beer stated that the coronavirus pandemic and lockdowns proved that digital banking has become "essential for consumers of all ages to confidently manage their finances."
US Market Closings:
Dow declined 44.77 points or -0.15% to 30,154.54
S&P 500 advanced 6.55 points or 0.18% to 3,701.17
Nasdaq advanced 63.13 points or 0.5% to 12,658.19
Russell 2000 declined 7.04% or -0.36% to 1,952.72
Canada Market Closings:
TSX Composite advanced 60.94 points or 0.35% to 17,567.42
TSX 60 advanced 5.12 points or 0.49% to 1.046.68
Brazil Market Closing:
Bovespa advanced 1,708.72 points or 1.47% to 117,857.35
ENERGY:
The oil markets had a mixed day today:
Crude Oil increased 0.21 USD/BBL or 0.44% to 47.8300
Brent increased 0.27 USD/BBL or 0.53% to 51.0300
Natural gas decreased 0.007 USD/MMBtu or -0.26% to 2.6750
Gasoline increased 0.0275 USD/GAL or 2.07% to 1.3543
Heating oil increased 0.0135 USD/GAL or 0.92% to 1.4779
Top commodity gainers: Silver (3.59%), Rubber (4.71%), Bitumen (4.48%), and Orange Juice (2.93%)
Top commodity losers: Lumber (-1.74%), Cocoa (-5.55%), Lean Hogs (-0.83%), and Platinum (-0.55%)
The above data was collected around 17:35 EST on Wednesday.
BONDS:
Japan 0.01%(+1bp), US 2's 0.12% (-0.004%), US 10's 0.92%(+0bps); US 30's 2.00%(-0.01%), Bunds -0.61% (+0bp), France -0.37% (-0bp), Italy 0.50% (+2bp), Turkey 12.83% (-14bp), Greece 0.59% (+2bp), Portugal 0.00% (+5bp), Spain -0.01% (+1bp) and UK Gilts 0.27% (+1bp).