Blog/Market Talk
Posted Dec 16, 2016 by Martin Armstrong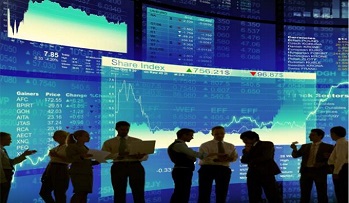 Even with much of core Asia selling-off Japan managed a small positive return aided by the ever weakening currency. There was a similar picture painted in China where the Shanghai exchange managed a small gain but to the detriment of the Yuan. The PBOC set the currency at its weakest in eight years at 6.9508 and in late US trading the off-shore trades 6.9650. Asian stock futures are all around -0.5% weaker as we head into the weekend after news reports that China had captured an American underwater drone.
Core Europe closed with just moderate gains of around +0.2% but did see a strong +0.8% performance in the IBEX, but be mindful that it was off of a low base. Volumes were light today but having seen a volatile week, many dealers were just happy it was Friday! Supply news from the Middle East lifted oil prices which settled around +0.6% by the end of trading. The USD came off of its weeks highs as we saw weekend book squaring in both the Euro and GBP. Expect light volumes again next week which implies it could be a little more volatile as market-makers widen spreads through fear of year end financing and especially weary of the Bond futures contracts. Around this time there is usually a run of the 1st and 2nd CTD (Cheapest to Deliver). Given the geo-political concerns late Friday we have seen a brief rally in the price of gold as a weekend comfort hedge.
US stocks drifted lower for the majority of the session but did bounce off of afternoon lows just into the close. The news of surrounding the US drone in the south China Seas certainly wobbled US stocks but given the amount of monies still sitting on the sidelines, was always going to be temporary. All eyes and ears will be on the weekend press and the US/China relations but will probably all be forgotten by Monday. The DXY came off of the weeks highs but remains the key focus of many money managers.
US 10's closed 2.59% (-1bp), German Bunds closed 0.31% (-5bp), Italy 1.87% (+5bp), Greece 7.07% (-8bp), Portugal 3.76% (+2bp) and UK Gilt 10yrs at 1.43% (-5bp).