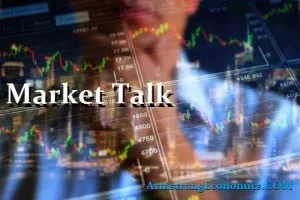 ASIA:
China's economic recovery broadened in November as both retail sales and industrial production growth accelerated, data released on Tuesday showed. Retail sales, a key indicator of consumption trends in the world's most populous nation, grew by 5.0 percent from a year earlier, marking the fourth successive month of expansion. The November growth rate was the highest since reaching 8.0 percent in December 2019. Industrial production, a gauge of manufacturing, mining and utilities output in the Chinese economy, grew by 7.0 percent from a year earlier, up slightly from 6.9 percent in October. Analysts had predicted a growth of 7.0 percent.
India's retail inflation eased in November after holding above 7% for two straight months, but remained beyond the upper bound of the 2-6% target, meaning the central bank is likely to leave policy rates on hold to support the economy, analysts said. November's annual retail inflation was 6.93%, lower than the 7.1% forecast in a Reuters poll of economists and down from 7.61% in October, government data showed on Monday. Economists said the short-term trend for retail inflation is likely to remain elevated as manufacturers and service providers may jack up prices after a pick up in consumer demand following a fall in coronavirus infections.
The Indian government said it has received multiple bids for its stake in state-run carrier Air India, the auction for which ended on Monday evening. Tata Sons, India's autos-to-steel conglomerate, is expected to have submitted an initial bid for the loss-making airline, Reuters reported. Prime Minister Narendra Modi's government in January renewed its push to sell its entire interest in the loss-making airline, which has been kept aloft by a bailout since 2012.
Singapore will allow a limited number of business official and high economic value travelers from all countries to come to the city-state and stay at dedicated facilities under a "bubble" arrangement. Applications for the new travel arrangement, which was announced by the Ministry of Trade and Industry on Tuesday, will open next month. Travelers who qualify will be allowed into Singapore from the second half of January for up to 14 days. Tourism, including business travel, is a significant part of Singapore's economy. Earlier this month, the World Economic Forum announced that its next annual conference, which is usually held in the Swiss ski resort of Davos, will be held in Singapore.
The major Asian stock markets had a mixed day today:
NIKKEI 225 decreased 44.60 points or -0.17% to 26,687.84
Shanghai decreased 1.89 points or -0.06% to 3,367.23
Hang Seng decreased 182.23 points or -0.69% to 26,207.29
ASX 200 decreased 28.90 points or -0.43% to 6,631.30
Kospi decreased 5.38 points or -0.19% to 2,756.82
SENSEX increased 9.71 points or 0.02% to 46,263.17
Nifty50 increased 9.70 points or 0.07% to 13,567.85
The major Asian currency markets had a mixed day today:
AUDUSD increased 0.0021 or 0.28% to 0.75552
NZDUSD increased 0.0005 or 0.07% to 0.70871
USDJPY decreased 0.2970 or -0.29% to 103.71
USDCNY decreased 0.0061 or -0.09% to 6.52372
Precious Metals:
Gold increased 22 USD/t oz. or 1.20% to 1,849.17
Silver increased 0.644 USD/t. oz or 2.70%% to 24.462
Some economic news from last night:
China:
Fixed Asset Investment (YoY) (Nov) increased from 1.8% to 2.6%
Industrial Production (YoY) (Nov) increased from 6.9% to 7.0%
Chinese Industrial Production YTD (YoY) (Nov) increased from 1.8% to 2.3%
Retail Sales (YoY) (Nov) increased from 4.3% to 5.0%
Chinese Retail Sales YTD (YoY) (Nov) increased from -6.83% to -5.75%
Chinese Unemployment Rate decreased from 5.3% to 5.2%
South Korea:
M2 Money supply (Oct) increased from 8.30% to 8.40%
Exports (YoY) (Nov) increased from 4.0% to 4.1%
Imports (YoY) (Nov) increased from -2.1% to -1.9%
Trade Balance (Nov) decreased from 5.93B to 5.90B
Indonesia:
Export Growth (YoY) (Nov) increased from -3.29% to 9.54%
Import Growth (YoY) (Nov) increased from -26.93% to -17.46%
Trade Balance (Nov) decreased from 3.61B to 2.62B
New Zealand:
RBNZ Offshore Holdings (Nov) increased from 41.40% to 43.20%
Some economic news from today:
China:
FDI (Nov) decreased from 6.40% to 6.30%
India:
Exports (USD) (Nov) decreased from 24.89B to 23.52B
Imports (USD) (Nov) decreased from 33.61B to 33.39B
Trade Balance (Nov) decreased from -8.71B to -9.87B
New Zealand:
GlobalDairyTrade Price Index decreased from 4.3% to 1.3%
EUROPE/EMEA:
Juergen Maier, the former chief executive of German electronics giant Siemens said Brexit will hit the British economy like a "slow puncture" with disruption to business to last at least six months even if a trade deal is reached. He warned that businesses were starting to shift parts of their operations to other countries in the EU while at the same time decrying the "nationalist" headlines over the weekend claiming Angela Merkel wanted the UK to "walk on broken glass" to secure a Brexit deal.
The coronavirus vaccine will help the UK economy recover more rapidly than most experts think, according to economists at consultancy Capital Economics (CE) who predicted Covid would barely affect growth in the long-run. The respected economics consultancy predicted the economy would grow by about 7.5 per cent in both 2021 and 2022, after shrinking by a record 11.5 percent this year. That is a much quicker recovery than most economists expect. The government's official forecaster last month predicted growth of 5.5 percent in 2021 and 6.6 percent in 2022, after an 11.3 percent contraction in 2020.
Germany will go under hard lockdown over the Christmas period. This move comes in the wake of rising infections due to Coronavirus, which has reached record levels. As per the latest news reports, the new lockdown will come into effect from December 16, and will remain in place till December 26. Reports also state that all non-essential shops will remain close from Wednesday, as well as the schools. Chancellor Angela Merkel blamed Christmas shopping for the current situation and leading to a 'considerable' rise in social contacts.
The major Europe stock markets had a mixed day today:
CAC 40 increased 2.47 points or 0.05% to 5,530.31
FTSE 100 decreased 18.51 points, or -0.28% to 6,513.32
DAX 30 increased 139.71 points or 1.06% to 13,362.87
The major Europe currency markets had a mixed day today:
EURUSD increased 0.00057 or 0.05% to 1.21528
GBPUSD increased 0.01039 or 0.78% to 1.34309
USDCHF decreased 0.0005 or -0.06% to 0.88631
Some economic news from Europe today:
UK:
Average Earnings ex Bonus (Oct) increased from 1.9% to 2.8%
Average Earnings Index +Bonus (Oct) increased from 1.3% to 2.7%
Claimant Count Change (Nov) increased from -29.8K to 64.3K
Employment Change 3M/3M (MoM) (Oct) increased from -164K to -144K
Unemployment Rate (Oct) increased from 4.8% to 4.9%
Swiss:
PPI (MoM) (Nov) decreased from 0.0% to -0.1%
PPI (MoM) (Nov) increased from -2.9% to -2.7%
Norway:
Trade Balance decreased from 2.7B to 0.2B
France:
French CPI (YoY) increased from 0.0% to 0.2%
French CPI (MoM) (Nov) increased from 0.0% to 0.2%
French HICP (MoM) (Nov) increased from 0.0% to 0.2%
French HICP (YoY) (Nov) increased from 0.1% to 0.2%
Italy:
Italian CPI (MoM) (Nov) decreased from 0.2% to -0.1%
Italian CPI (YoY) (Nov) increased from -0.3% to -0.2%
Italian CPI Ex Tobacco (MoM) (Nov) increased from -0.4% to -0.3%
Italian HICP (MoM) (Nov) decreased from 0.6% to 0.0%
Italian HICP (YoY) (Nov) increased from -0.6% to -0.3%
Italian Trade Balance (Oct) increased from 5.847B to 7.565B
Italian Trade Balance EU (Oct) decreased from 0.58B to 0.40B
US/AMERICAS:
The Food and Drug Administration (FDA) approved Moderna's coronavirus vaccine today, stating that the vaccine is 94% effective. However, the FDA is warning the public that Bell's palsy could be a potential side effect of Moderna's and Pfizer's coronavirus vaccinations. Out of the 30,000 Moderna trial patients, four reported coming down with Bell's palsy 22 to 32 days after receiving the vaccination. More common side effects include fatigue, muscle pain, and headaches.
Nearly 40% of Americans plan to spend less this holiday season, according to the CNBC All-America Economic Survey. This could be detrimental to the retail industry that relies on Q4 profits to meet fiscal goals. Out of the 800 people surveyed, only 11% said that they plan to spend more this season. Around 29% stated they will reduce spending due to lost or decreased wages, 19% stated COVID-19 and unfavorable economic conditions. The study spanned across various income groups, most of who plan to spend less. According to the survey, the average American plans to spend 10% less ($886) compared to last year.
Senate Majority Leader Mitch McConnell officially acknowledged Joe Biden as America's president-elect. "The Electoral College has spoken. So today I want to congratulate President-elect Joe Biden" and Vice President-elect Kamala Harris, McConnell stated. Still, sitting President Donald Trump refuses to acknowledge Biden as the nation's next president, citing voting fraud. Earlier in the day, President Trump posted, "Tremendous problems being found with voting machines. They are so far off it is ridiculous. Able to take a landslide victory and reduce it to a tight loss. This is not what the USA is all about."
According to a new Pollstar industry-trade publication, North America's live events industry lost at least $30 billion this year due to the coronavirus restrictions. An additional $9.7 billion was lost at the box office as movie theaters shut their doors. Pre-pandemic, the live events industry was expected to grow 10.92% YoY. The data accounted for 147,000 live businesses to provide an accurate glimpse at the now null sector.
US Market Closings:
Dow advanced 337.76 points or 1.13% to 30,199.31
S&P 500 advanced 47.13 points or 1.29% to 3,694.62
Nasdaq advanced 155.02 points or 1.25% to 12,595.06
Russell 2000 advanced 45.91 points or 2.4% to 1,959.76
Canada Market Closings:
TSX Composite advanced 119.08 points or 0.68% to 17,506.48
TSX 60 advanced 5.65 points or 0.55% to 1,041.56
Brazil Market Closing:
Bovespa advanced 1,537.51 points or 1.34% to 116,148.63
ENERGY:
The oil markets had a mixed day today:
Crude Oil increased 0.55 USD/BBL or 1.17% to 47.5400
Brent increased 0.44 USD/BBL or 0.87% to 50.7300
Natural gas decreased 0.027 USD/MMBtu or -1.01% to 2.6540
Gasoline increased 0.0061 USD/GAL or 0.46% to 1.3252
Heating oil increased 0.0125 USD/GAL or 0.86% to 1.4669
Top commodity gainers: Rubber (7.07%), Silver (2.70%), Wheat (2.69%), and Platinum (2.09%)
Top commodity losers: Bitumen (-2.70%), Natural Gas (-1.01%), Soda Ash (-1.38%), and Oat (-4.35%)
The above data was collected around 13:23 EST on Tuesday.
BONDS:
Japan 0.01%(-0bp), US 2's 0.12% (+0.002%), US 10's 0.91%(+2bps); US 30's 1.65%(+0.020%), Bunds -0.62% (+0bp), France -0.37% (+0bp), Italy 0.48% (-3bp), Turkey 12.88% (+0bp), Greece 0.56% (-4bp), Portugal -0.01% (+2bp), Spain 0.00% (-1bp) and UK Gilts 0.27% (+4bp).
Spanish 3-Month Letras Auction decreased from -0.620% to -0.850%