Blog/Market Talk
Posted Dec 13, 2016 by Martin Armstrong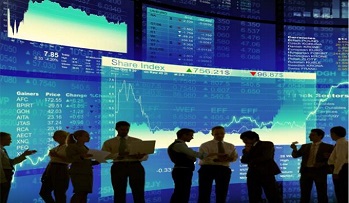 The Nikkei continued its march in todays trading adding an additional +0.5% with the Yen behaving. The consensus appears to be happy the FED will raise which will likely hit the currency even more and have positive effects upon the Nikkei. The Shanghai responded to better than expected Retail Sales (10.8 v's expectations of 10.1%) and reversed yesterdays sell-off with Private Investment and Factory Output equally encouraging. In late US trading both the Nikkei and HS futures have made additional gains as we approach the FED decision tomorrow.
Continued speculation surrounding the Italian Banking system turned positive with a 15% rally today for Unicredit as rumors spread that an imminent solution can be found for BMPS. We saw a positive pickup in UK inflation (1.2%) whilst in Germany the rate remained unchanged. All core equity markets reacted upon the news with firm positive gains across the board, with around 1% gains for DAX, CAC and FTSE whilst the IBEX returned a 1.6% day.
US markets followed the rest of the worlds euphoria setting yet more and more records. The DOW closes this evening adding an additional 114 points ahead of the FED announcement and just a little shy of the psychological 20k level. Many questions remain around tomorrow FED address and the accompanying economic outlook. Both Yellen and Dudley have spoken recently with a tone that was not so aggressive implying a slow graduation of rate rises and so is how the market is pricing the trend. Any surprise tomorrow could be the speed of the many rate increases together with any clues surrounding the magnitude. Interestingly, the markets that may react most violently are not US at all as we will probably be looking at peripheral Europe and EM rather than inwardly at the US. All eyes and ears open for tomorrow…
US 10's closed just 1bp weaker today at 2.47%, whilst 2's lost 2bp; resulting in a small 1bp flattening. German 10yr Bunds closed 4bp lower at 0.35% which closes the US/Bund spread at +212bp. Italy bounced (upon the rumour BMPS news) closing 1.87% (-12bp), Greece 6.65% (+5bp), Turkey 11.16% (-3bp), Portugal 3.72% (-7bp) and UK Gilt 10's closed 1.44% (-3bp).