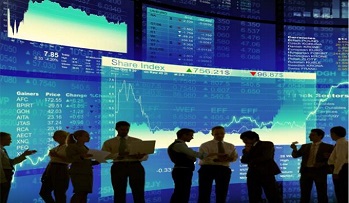 This week will all be about the Federal Reserve and the outlook for rates into next. The strip is pricing in additional moves already but it is the long end that is having a worrying impact on many dealers. Obviously, the recent curve movement is music for the (US) banks and insurance companies but will eventually have a direct impact on home prices and confidence. In Asia these concerns worried both the Shanghai and Hang Seng indices with closes of 2.2% and 1.35% respectively. Meanwhile the Nikkei had its eye firmly on the weak currency movement and so closed 0.85% higher after the Yen lost 1.2% trading near the mid 115 level. The OPEC announcement over the weekend saw oil rally near 5% intraday but after such a volatile week for the black gold has had a limited impact on equities.
Europe's main talking point today seemed to be the limitations being tied to BMPS's 5bn recapitalizing plans after the ECB refused them additional time. The shares actually finished the day better but then percentages can be very misleading for penny stocks. FTSE closed almost 1% after we saw a +0.75% rally in the currency. It was an extremely light day for key economic today but we are making up for that tomorrow with key data almost all of the continents.
US markets closed moderately lower, the exception being the DOW with a small gain, as we head into the two FED meeting starting Tuesday. The DOW did manage yet another record close with the broader indices suffering recent dizzy heights. FOMC tomorrow but it is not until Wednesday 2pm when we hear the FOMC decision followed by Janet Yellen's Press address at 2:30.
Treasuries were weaker again today but then we did have 10yr supply come to the market. The Treasury Dept. issued $20bn at an average yield of 2.4831% which was high but the interesting observation was the Indirect Bidders percentage. Their allocation was 57% compared to a more recent average of 63% indicating that maybe Central Banks are not as active as they have been in previous auctions. 10's eventually closed off their lows and were last seen at 2.47%. In Europe, Bunds were last seen trading 0.39% closing the US/Germany spread at +208bp. Italy 10's closed 1.99% (-4bp), Greece 6.60% (+3bp), Turkey 11.19% (+16bp), Portugal 3.79% (-2bp) and UK Gilts closing 1.46%.