Blog/Market Talk
Posted Dec 11, 2015 by Martin Armstrong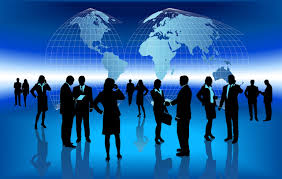 Asia managed a mixed session torn between the falling oil price and the Dow's rally. Europe was very sure what should happen when oil was hit again this morning. WTI and Brent fell another 1.5% on the back of an earlier report from the IEA (International Energy Agency) and they are forecasting a slack in 2016 based upon Q4 2015's slowdown in demand. All core markets reacted immediately as nervous Friday book-squaring ahead of the all-important U.S. numbers that were due at lunchtime. Ahead of the release the DAX, CAC, FTSE and Dow future's were off between 1% and 2%. So the trend was well and truly set for the afternoon's rollercoaster ride.This was all before data release in the USA (PPI, Retail Sales and Univ. Mich. Sentiment) all slightly positive the best of which was the Retail Sales at +0.5% (Ex food and energy) against a consensus of +0.3%. However, it was news reported on Dow Jones New Wire that the Central Bank of China is reviewing the possibility of loosening policy on the Yuan's Peg (against the USD). We saw the CNH (offshore) trade out to over 65.55 upon the news and it remained there for the balance of the day.
Dealers will be watching the press over the weekend for further confirmation. This news, coupled with the oil related sell-off (Brent traded down 5% at one stage but closed -4.65%) was enough to push equity markets lower ahead of the weekend and the Fed rates decision next week. Dow traded down over 335 points and finally closed -315pts (-2%).
The bond markets also reversed their losses mid-session to close at their highs of the day. The U.S. curve flattened as the long-end led the rally. 2yr notes gained 6bp to close yield around 0.89%; 5yr closed 1.56% -11bp; 10's closed 2.125% -11bp and 30's closed 2.87% -10bp. Germany bonds also rallied but to a lesser extent narrowing the spreads. 5yr (US/Germany) closed +167bp and 10's +159bp.
In the currency space, the core's held their ground and so the DXY (US Dollar Index) lost only 0.35% but Emerging Market currencies did suffer across the board. The Turkish Lira, Russian Rouble, A$ and Brazilian Real all lost between 2% and 3% in today's trading.
Next week, the Federal Reserve is in play and almost everyone expects them to raise rates. We published previously that behind the curtain the Fed was ready to raise rates in June. The IMF turned to the press publicly to say it was a wrong decision, demonstrating the IMF and Fed did not agree. Then in September, they called the Fed and pleaded not to raise rates because it might bankrupt some European banks.