Blog/Market Talk
Posted Dec 1, 2016 by Martin Armstrong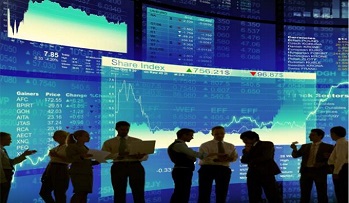 More strong Japanese data pushed the Yen lower which in turn saw a 1% rally in the Nikkei, exporters and Japan Oil Exploration leading the spike. Obviously, tomorrows US numbers will dictate trading Friday but then we do have the Italian vote Sunday and ECB next week. China also had encouraging data pushing the Shanghai +0.75% better and the Hang Seng +0.4%. Even in late US trading the yen continues its decline but the Nikkei and China300 (futures) have given back around -0.5% as US stocks wobbled mid-session. Also worth a mention is the continued decline in the A$ wandering into the mid 73 trading level and remains heavy as we approach year end.
European markets did not know whether they should follow oil or currency today and so looks as though we saw a little of each. The UK's FTSE reacted after David Davis comments were spotted in the Guardian newspaper – "Should the UK keep paying the EU to retain market access". Interesting for a trading discussion but will have little impact over time. The DAX lost 1% as the Euro climbed but was also reflecting peripheral and core bond market weakness. Late in the day the Euro took flight after a tweet from French President Hollande stated he would not seek re-election.
US stocks opened better once again but all could change upon the NFP data release tomorrow lunchtime. Having seen a good run recently today we had the inevitable pullback which was led by the NASDAQ. Falling over 1% it tended to drag the larger indices with it but was only the DOW that managed to hold its own. Tomorrow will probably set the trend into Christmas as we await both the ECB and the FED. Gold traded in an $18 range closing only marginally lower having seen short-covering in the final couple of hours US trading.
Bonds continued their sell-off even as the new month opened. Treasuries led the way but today it started to hit core Europe and the Bund market. US 10's were last seen trading +6bp weaker at 2.44%, while 2's lost just 4bp closing the curve steeper at +129bp. In Germany Bunds start to lose ground gaining 9bp today closing at 0.36% closing the US/Germany spread at +208bp. Italy 10's closed 2.05% (+6bp), Greece 6.40% (-6bp), Turkey 11.01% (+19bp), Portugal 3.74% (+7bp) and UK Gilts 1.49% (+9bp).