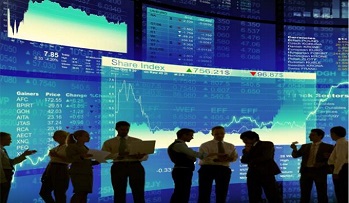 A disappointing end of the week for core Asian equity markets. The Nikkei opened firmer but by mid-morning had started to crumble as profit-taking and a firmer JPY weighed on prices. We eventually closed the day down 1.4% with Hang Seng not far behind (-1%. The Shanghai index tried desperately to hold on to gains for the majority of the day but by the close drifted into negative territory and eventually closed down 0.3%. The Yuan had slipped marginally to fix at  6.5225. The BOJ remains ready to do what it can but sees moderate growth at best.
We saw a mixed bag of data from Europe which really could have been interpreted either way but eventually the market decided it was positive and all core indices closed firmer. Germany's GDP was slightly better than expected (+0.7% QOQ) whilst Europe (estimated 0.6% against actual 0.5%) was not! US numbers at lunchtime were better than forecasted and so helped Europe to close the week stronger than expected given Europe's data. By the close all core had performed from FTSE, CAC and IBEX at 0.6% up to the DAX at 0.9% firmer.
After a decent Retail Sales number, expected 0.8% but released at +1.% and then bolstered by Michigan Sentiment which was expected at 90 and came in at 95.8 you would have expected to see a very strong close to the US markets Friday. However, that was not to be the case and we saw all core indices close on or at their lows of the day. With the DOW closing down 185 points and the S+P down 17 points both were around 1% on the day. The NASDAQ did attempt to hold gains but the general sentiment was just to negative and it too closed 0.5% weaker. Many traders blamed oil's late turn but sounds like they were just searching for reasons. A market does not need a reason to move; it just does what it does. VIX saw a late bid with the last trade seen close to 15.
The US Treasury market saw more curve flattening but that was to be expected given the strong Retail Sales with a weak stock market. The Two year Note traded almost unchanged at 0.75% while 10's closed 5bp lower at 1.70%. This closes the 2/10 curve at +100bp. In Europe we saw buying also in the German curve with 10's closing at 0.125%; closing the US/Bund spread at +157.5bp. Italy 10yr closed 1.47% (-3bp), Greece 7.25% (u/c), Turkey 9.80% (+11bp), Portugal 3.13% (-7bp) and UK Gilt 10yr at 1.37% (-3bp).