Blog/Market Talk
Posted Jun 24, 2016 by Martin Armstrong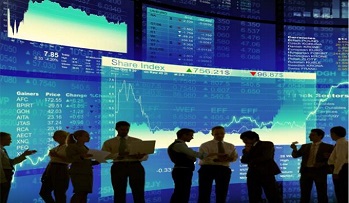 Interesting price action – it is the UK that is leaving Europe and yet we saw the DAX fall 6.8%, CAC -8.35% and IBEX down 12.35% whilst FTSE declined just 2.8%! Bank share were hit everywhere with some of the large institutions (Deutsche Bank, Barclays and RBS) falling between 14 and 18%. The afternoon behaved a lot calmer than the morning session but it is the weekend press that will probably jolt markets come Monday morning. After David Cameron's resignation earlier in the day, it was interesting we had not heard from the Chancellor, George Osborne, has who has been noticeably missed today but rumors say he is either addressing G7 ministers or writing a letter. It was also speculated this afternoon that a new PM may have questions for MR. Carney as he appeared so vocal for the Remain campaign ahead of the vote.
Having seen the weakness in Europe and the Nikkei close-down 8%, it really was no surprise the US markets opened lower with the DOW down 500 points at the open. VIX was last trading around 23%. By the close of business the DOW had fallen back to exceed opening levels and finally closed on the days low, down over 600 points. Gold fell from intraday highs and watched as oil fell over $2 to around $49. Next week is Month End so check Reversals accordingly. DXY rallied 1.6% to close at 95.15.
GBP Money Markets saw Short Sterling up around 20bp but saw reds about 30 better. This is indicating the market is looking for an emergency cut in rates sometime soon (from the Bank of England). GBP currency obviously suffered over 9% at one stage and closed the day near the lower end of the range. Having seen an 18 point trading range this is the largest recorded in at least 30 years. Watch for the month end close as all still looks extremely negative.
A $62 (5%) rally in Gold and huge demand for the belly of the US Treasuries market certainly kept dealers on the toes. 2/10 treasury curve closed +93bp (4bp flatter on the day) with 10's having rallied 17bp to close 1.58%. In Germany the 10yr Bund closed -0.05% closing the US/Germany spread at +153bp (12bp tighter on the day). The flight to quality was reflected with a widening of peripheral spreads, as followed – Italy 1.55% (+15bp), France 0.38% (-7bp), Turkey 9.49% (+27bp), Portugal 3.30% (+25bp) and UK Gilt 10yr at 1.08% (-33bp).