Blog/Market Talk
Posted Aug 9, 2016 by Martin Armstrong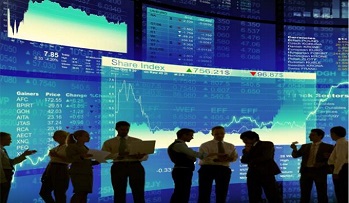 Consolidation was the name of the game in the morning session for Japan, which dealers were happy to see especially after yesterdays prestigious run. Hang Seng had a rather subdued day with very little change for them today. In Shanghai, once the market saw the unchanged CPI and the better than expected PPI, bulls were in the driving seat and we closed +0.7% better on the day.
Europe had a good day across the board. The DAX closed up 2.5% with a general performance from Munich Re, Lufthansa and Infineon Technologies all around 4%+. The CAC and IBEX were both around 1% each again on a good array of cross-sector performances. The UK FTSE did see a +0.6% rally but coupled with a decline of 0.3% in the GBP it is not so impressive if you are an overseas investor. One of the BOE board members (McCafferty) says to expect more QE if the economy sees decline from here – certainly unsettled sterling but also business sentiment.
The US market really was happy to play around unchanged for most of the day especially after the Productivity release (+0.4% expected but actual was -0.5%). More consolidation around record levels with both the S+P and NASDAQ recording yet more intraday highs. Many are still reflecting on last Fridays jobs numbers and the recent revival of the DXY. Having bounced from the end of April lows many believe the recent revival has only just started. Retail Sales on Friday with expectations of 0.4% against previous 0.6%.
Having seen the big sell-off on Friday on the back of the NFP number, Treasuries are undecided whether they should follow domestic economic sentiment or track European paper as they continue to edge lower! Today we saw a return to the curve flattening theme with 10's dropping 4bp (to 1.55%) whilst 2's recouped just 2bp closing the 2/10 curve at +84bp (2bp flatter than yesterday close). 10yr German Bund closed -0.08% (-1bp) which puts the US/Germany spread around +163bp. Italy 10yr closed unchanged at 1.12%, Greece 8.11% (-3bp), Turkey 9.38% (-12bp), Portugal 2.77% (-2bp) and UK Gilt closed 0.58% (-3bp).